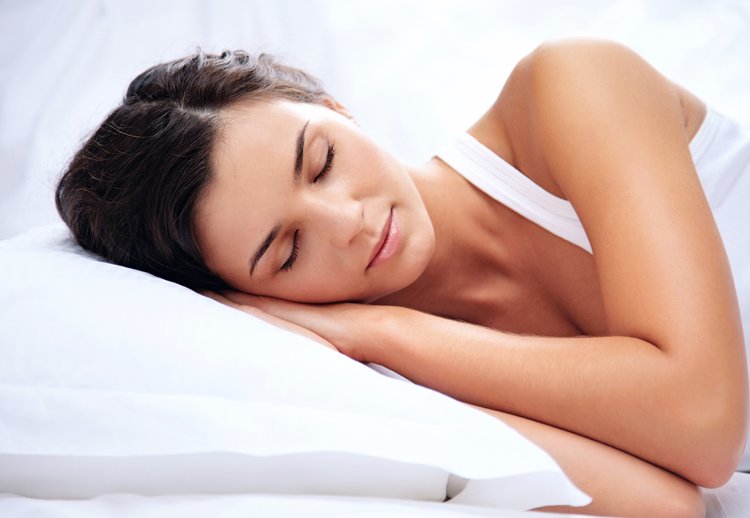 Why care about the best mattress brand? When it comes to your beauty routine, sleep may be your secret weapon – or, at least, the closest thing to a fountain of youth. Your sleep cycle is when your skin creates collagen (meaning fewer wrinkles) and makes repairs to your body, meaning that most of your "work" actually happens while you are asleep!
And we all know what a lack of sleep looks like… The puffy eyes. The dull hair. The overall tired look. In fact, medical doctors specializing in sleep have found that getting fewer than 6 hours of quality sleep can drastically affect your appearance.
But getting that beauty sleep is not just a numbers game. The quality of your rest matters too. That's why I set out to see which modern big-name bed-in-a-box brands are killing it when it comes to maintaining a youthful appearance, and which are more trouble than they are worth.
I searched dozens of review and online boards for the best mattress brand, as well as talked to some women (and men!) about the most common brands. When it comes to a comfortable bed for your rest and rejuvenation, there are clearly some winners and losers:

The Boomer Go-to: Serta
Serta is a big name that millions sleep on, so I started there. From what I found online, Serta actually outsources their bed-in-a-box to another company, Sleep Innovations. And let me say: The usual Serta quality is just not there.
Reviews say the mattress is soft but flimsy. Many commented how the seams started coming apart right away. Many reviewers also woke up often with back and shoulder pain – too many for comfort. Good company, but not worth it until they get a supplier more in line with their other brands.
Serta Grade: F
More Marketing than Mattress: Casper
Casper is currently the darling of the internet, thanks to aggressive marketing campaigns. I mean, you can't watch TV, listen to the radio, or surf the web without hearing or seeing a Casper ad. Note too that Casper has changed the make of its bed twice in the past few years.
As for sleep, Casper does little to impress. Reviews say it's too easy to sink into, and especially at the edges of the mattress. There is a medium softness to it. And though most don't say this outright, it's clear that Casper is a pretty lackluster mattress when it comes to sex.
Casper Grade: C+

Sleep for the Royal Few: Purple
Purple is, yes, partly purple. Purple layers, purple dust. It is a royal color, and Purple often gets called the "King of the bed-in-a-box." The Smart Grid layer is supposed to be something that really sets this one apart.
To be fair, a friend of mine has a Purple and says its wonderful. But many reviews confirm that it is not for the side sleeper, or people that tend towards the heavy side. It's soft, but after a few nights many women found themselves hunched over with tight muscles. Still, many people love purple. So I'll average the grade, noting that it's not great if you are light or a side-sleeper.
Purple Grade: B

Lots of Value, No Thrills: Leesa
Another darling of online reviews, Leesa appears to be a no-thrills mattress for good rest at a solid value. It's construction is much like that of a Casper, but it manages to be more supportive. There is also less "hug" and "contour" compared to other mattresses.
Those I talked to liked Leesa, (though I would feel a little odd sleeping on a mattress with a woman's name). That said, online reviews suggest that it's not the best fit for heavier folks, or folks hoping for a more plush feel.
Leesa Grade: B+

Your Grandma's Bed-in-a-Box: Tuft & Needle
Tuft & Needle was once the rock star of the mattress world. But there are so many other options now – I'm reviewing them here! – and Tuft & Needle just hasn't caught up. Other beds are using better materials and construction at lower prices.
If you've ever had to sit or lie down on the those gym matts during middle school gym class, you've got an idea of what Tuft & Needle is like after about 6 months of sleep. A good number of reviewers hate whatever the top layer was made of, and again, side sleepers just cannot get comfortable on this one. There's better out there, folks.
Tuft & Needle Grade: D

The Unlikely Hero: Herobed
There aren't many reviews of Herobed…yet. It is a relative newcomer to the market, but it's sure to grow as it takes on some of the "big boys" here.
There's just something charming about the Herobed. Maybe it's the box with pictures for the kids to color, or maybe it's the micro coil layer. Whatever it was, I just found this bed much less pretentious, and early reviews say its way comfortable.
While most other bed-in-a-box offerings are designed to reduce motion transfer, the Herobed allows for a bit of playful bounce. It feels more like a real bed, and it sells at a                                               competitive price. Give this up-and-comer a try!
Herobed Grade: A+

Customized Comfort for the Cosmo Crowd: Helix
Helix sounds like something new: A mattress company offering 100% "sleep customization." You actually have to take a quiz that asks you questions about your body type and sleeping preferences before getting to the checkout, and the final product will actually change based on your answers.
Most folks online love the Helix experience. It can be comfy and not too hot, and has just the level of bounce I like. This all depends, however, on getting the "quiz" right. Some reviewers had a bad experience because they ended up with the wrong "type" of mattress. So, if you don't know what you like, you could end up with a dud. Still, Helix does show that Hybrid beds are the wave of the future.
Helix Grade: A

Dead Bed: Lull
While not very different from other bed-in-a-box options, Lull does try to appeal to millennials, both in the look of their website and in the appeal to their frugal nature. They promise "ridiculous comfort" and exceptional quality, though it's hard to see how its construction is all that different from, say, a Leesa.
Memory foam mattresses are specifically designed to stop motion transfer, but some take this to the extreme. Lull is one of those. Reviews often refer to Lull as "too soft" or lacking any sort of "bounce." That said, many people love Lull – indeed, it might be that go-to compromise mattress for couples.
Lull Grade: B+

Don't Look at the Internet!: Tempur-pedic
Tempur-pedic is a well-known national brand, and one of the first to offer a truly different mattress (they've been around since 1992). That said, they appear to be coasting on their early success and high retail prices.
From what I can tell, the Tempur-pedic brand preys on people who don't know any better, or who don't know how to research brands on the internet. To quote on unbiased review: "Compared to the average mattress, Tempur-Pedic off gasses more, sleeps hotter (non-Breeze models), has a longer break in, is more difficult to move on, and weighs more." For a mattress that's easily double the price, all you are paying for is the name recognition.
Tempur-pedic Grade: F-

Will This Love Endure?: Beautyrest Black
Beautyrest is another big national name, and their Black Tatiana is a newer offering that's getting some good reviews. It's definitely a higher-end model, with a construction that looks like something NASA put together.
Many beautyrest models have had problems in the past with durability and with sag. It seems like the latest Black mattress may well address some of these problems, but it is too soon to tell. A lot of online reviews have had trouble with Beautyrest's customer service and returns policy as well. That said, those that like it are very satisfied – and they should be, at that price.
Beautyrest Black Grade: C
The Round-Up: Which Mattress to Try for Beauty Sleep
Here's what I found in the course of doing this meta-review:
Brands well worth trying: Herobed, Helix
Brands that may be good depending on your sleep style: Leesa, Lull
Don't bother: Serta, Casper, Tuft & Needle, Tempur-pedic
There are a few things I learned from these reviews that are worth sharing:
Being a big brand name does not matter. If anything, it means higher prices fueling someone else's marketing budget.
Memory by itself tends to sink more and sleep hot. The most popular models tend to be hybrid beds with some sort of coil and foam.
Everyone offer a sleep trial, money-back guarantee, free shipping, and so on. But only a few really make good on those promises. Buyer beware.
It take more than a few nights before pain creeps up on you. You really need a month or two of sleep before you can tell if a mattress is right for you, or whether you're going to wake up most mornings with a bad back and hunched shoulders.
Of course, the better sleep you can get on one of these mattress, the more refreshed you will feel, and the better your skin, hair, and body will rejuvenate itself from the day's activities.
Hopefully, this guide will help you get that much needed beauty sleep!