ABOUT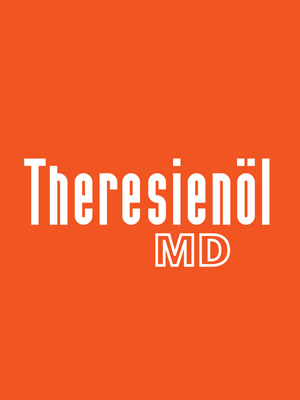 In 2016, 4DG was formed and became the exclusive distributors of Theresienöl for all of North, Central, and South America. 4DG's purpose is to share to the world unique and extraordinary products that profoundly change the lives of those who use them.
---
SERVICES
Theresienöl offers a full line of products, all of which contain the 650 years old active serum as part of the recipe. Theresienöl products are being enthusiastically used and recommended by: doctors, pharmacists, dermatologists, cosmetologists, therapists, and professional athletes.
All natural Theresienöl is a potent anti-aging serum that cleanses, beautifies, and rejuvenates; leaving the skin appearing tighter, firmer, and radiantly glowing.
Since 1350, the exclusive recipe for Theresienöl has been passed down from generation to generation, from mother to daughter, in the same Austrian family. Through centuries past to this day, Theresienöl has been producing exceptional results.
---
PRODUCTS
Theresienöl MD:
All natural Theresienöl MD is a multi-purpose natural skin care serum with lanolin for all skin types, all ages and all stages. Theresienöl MD works naturally with you body to:
• Protect and help relieve minor burns.
• Protect and help relieve minor scrapes.
• Helps relieve & heal cracked or chapped skin.
• Soothes, hydrates and protects irritated skin
• Natural Ingredients.
Theresienöl Active Skin Care (comes in 15, 40, and 200mL sizes):
You don't have to compromise beauty for health, for good health works to bring out your true natural beauty. So why use products full of who knows what? Stick to nature, to your roots, to ingredients that purify the skin!
Free of parabens, synthetic colors, and phthalates, Theresienöl is clean, safe, and perfect for all skin types.
This remarkable skin care serum is made from 100% pure, natural ingredients found in the enchanted land of Tyrol, Austria. Theresienöl's miraculous abilities produce a sense of wellbeing while cleansing and beautifying all skin types.
This potent rejuvenation serum works in harmony to purify and cleanse, leaving the skin appearing tighter, firmer, and radiantly glowing.
Ingredients:
• Organic Clarified Butter (Ghee): The clarified butter acts as a potent moisturizer and is produced from free roaming cow's in the alps. The butter's rich content of Vitamin's A,D,E, and good fatty acids are easily absorbed and have a potent purifying effect on the skin.
• Chicken Fat Extract: This helps Theresienol be rapidly absorbed into the skin as well as holds in the moisture of the serum. The composition of fats in chicken fat extract is very similar to the fat breakdown of human skin. This allows for exceptional absorption of Theresienol.
• Apple Fruit Extract: The apples used are organically grown in Austria. Apples have astringent properties and act as a natural exfoliate, removing dead cells from the surface of the skin. Their natural properties make large pores seem smaller and helps improve the look of aging skin. Apples are also rich in vitamin C.
• Sea Onion Extract: This species of sea onion extract is exclusive to Theresienol. Full of potassium, magnesium, and Vitamin C, this sea onion acts as a powerful skin rejuvenator and purifier.
• Tocopherol (Organic Vitamin E ): This acts as a natural preservative and moisturizer, allowing for tighter and firmer appearing skin.
Deep Impact Creme:
Our Deep Impact Skin Care Creme is a combination of the original Theresienöl formula combined with other powerful all natural ingredients to produce a top of the line all natural skin care cream. The velvety texture of the cream is absorbed quickly as the one of a kind formula gently exfoliates and moisturizes the skin, while removing rough surface cells.
• Suitable for sensitive skin
• Softens the appearance of wrinkles
• Hydrating and moisturizing
• Soothe stressed skin
• Works great as an after shave for men
The Body Oils (Scentless, Lemon, Lavender, Orange Mandarin, Mint Scentes Available):
Given all the rejuvenating properties of Theresienöl, it was only logical to develop a particularly effective massage oil, now known as the Body Oil. The Body Oil is easily absorbed by all skin types, enhances the experience of the massage, and promotes rejuvenation when applied after exercise. This magical blend of the Theresienöl formula, essential oils, and moisturizers enhances the massage experience to restore balance to the body, mind, and soul.
The Relax Oil:
Discover the soothing and regenerative properties of the Relax Body Oil. Our Relax Body Oil carries with it a higher potency of the Theresienöl formula in its ingredients making it perfect for optimizing skin regeneration. Used by the athletes in Austrian Olympic Training facility in Innsbruck, the Relax Body OIl is your go to companion to stimulate the rejuvenating effects after a workout.
---
AWARDS AND RECOGNITIONS
Blessed and Housed by the Vatican
During Easter of 2009, Theresienöl received this official blessing by the Vatican: "I have blessed Theresienöl and given thanks for the precious gift that it represents. My blessing extends to all who experience relief and healing through Theresa's oil, as their souls are also being healed!"
The Commemorative Statue of an Angel's Wing with Theresienöl inside is housed at the Parish Church of St. Anna, the oldest church in the Vatican.
---
TESTIMONIALS
"The product Theresienol was recommended through a friend in Florida – I am an amputee and have gone through many recent MOHS surgeries for skin cancer (7) with much scaring from all the stitches. Also during the last surgeries was an open wound on my upper lip that had been biopsied for 5 years with always an unknown but non cancer but open…..with many prescribed expensive ointments -never healed -of recent I have been diagnosed with ovarian cancer which has led to sores on outer lips and also opened a wound on my residual amputated leg.
This product has eliminated all 5 scars on my face from MOHS surgeries (one 52 stitches) and most importantly the "lip" sore that has plagued me for years. It has also eliminated age spots on my face – at first I was very skeptical so the company sent samples and I am very pleased with the results and have recommended it to many and all my doctors. Because of all my health issues it is relieving to have a product that actually works and most importantly HEALS.
Another positive side of this product besides actual healing is a small amount goes a long way – so all those high priced skin products in large quantities is no comparison.
I will continue to recommend this product actively and have given samples to all doctors and friends.
Great product and Thank you"
B.J. Schafer
"I am proud to say I've been using Theresienöl , Active Skin Care , for more than six months now and I can only say good things about it. I'm a mom of three kids and I can tell you that it's something that I can't live without it I take it everywhere. My life has changed in a positive way with this great product.I can only say good things and every time I use it I feel blessed that I can have a product that can help me in so many amazing ways.I highly recommend it I'm sure you'll feel the same."
Ana Aiza
---
Photo Gallery
---
Video Gallery
---
CONTACT 4DG / THERESIENOL MD
Phone: 713-513-7129
---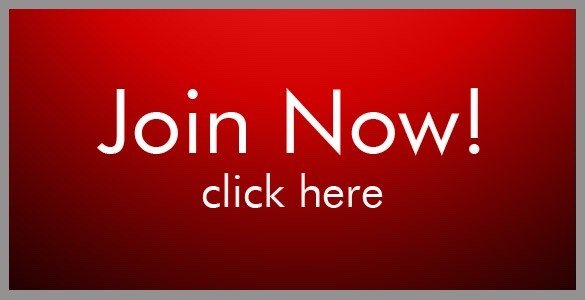 You can be a Featured Doctor or Featured Company with Aesthetic Everything. Inquire by e-mailing vanessa@aestheticeverything.com.
This message brought to you by Beauty Wire Magazine, the e-magazine by Aesthetic Everything. If you would like your news or press release shared with the aesthetic industry, please submit your article HERE. If you would like to join our network of over 50,000 aesthetic professionals and over 1 million followers, please click HERE.