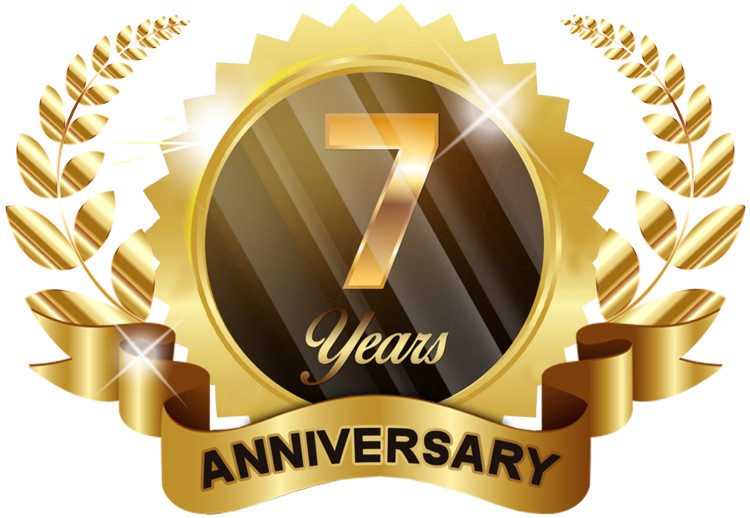 ---
We are so excited to announce our 7 Year Anniversary! We would like to celebrate with all of you by offering a special that is spectacular!
Our Special:
50% OFF ON ALL MEMBERSHIPS
OFFER VALID UNTIL 7/7/16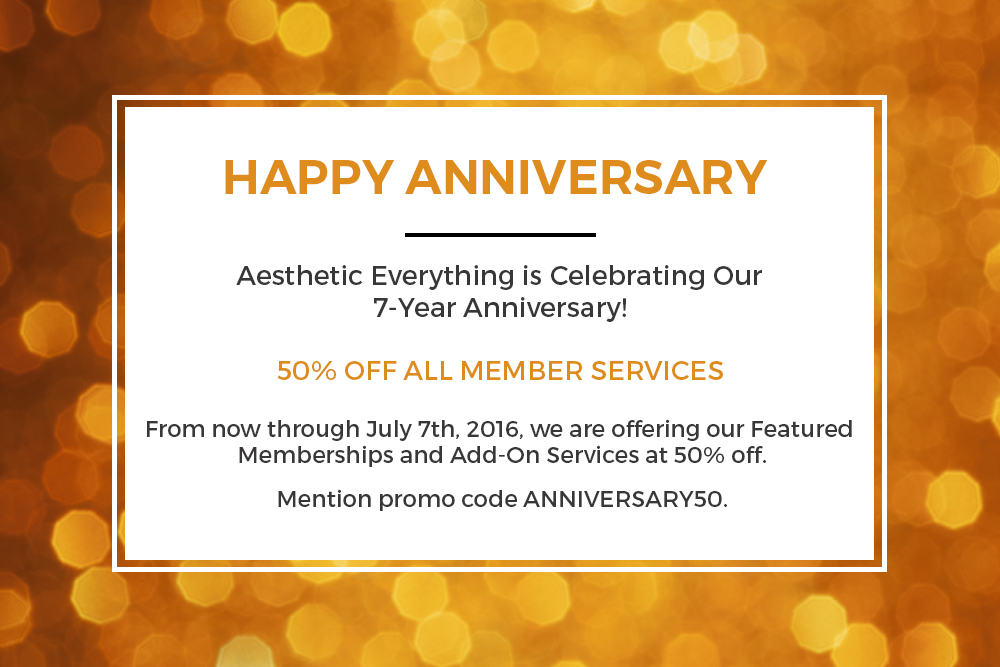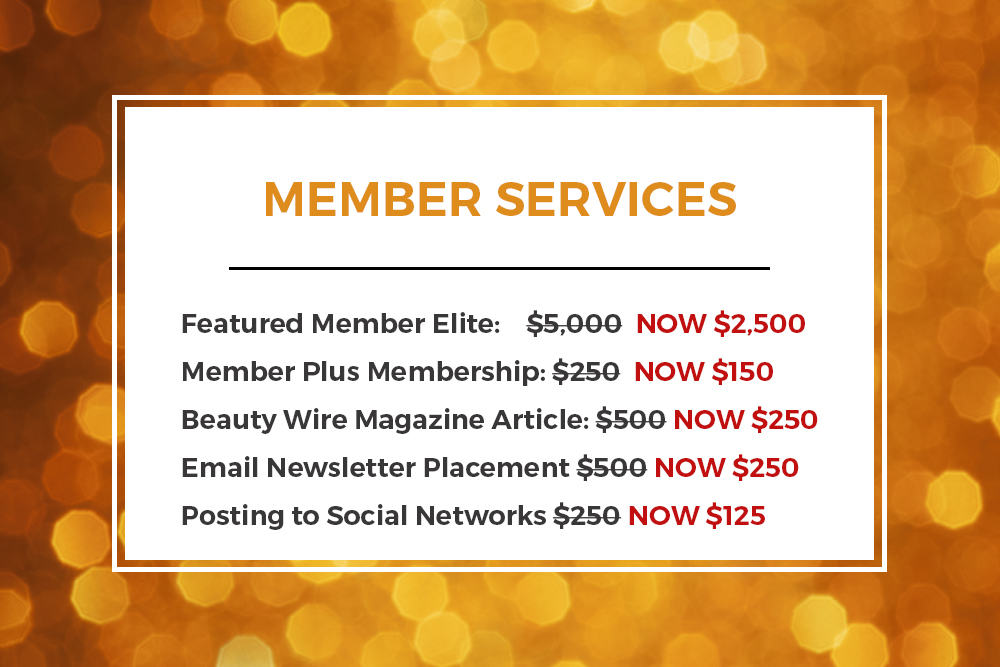 _
To join the Aesthetic Everything network and redeem this offer, please email vanessa@aestheticeverything.com. Must mention promo code ANNIVERSARY50 or 777SPECIAL in email.

---
Save 50% on ALL FEATURED MEMBERSHIPS now through 7/7
Aesthetic Everything® is the first and ONLY social network for aesthetic professionals. Our website acts as a one-stop shop where professionals can find all of the tools that they need for their practices.
Our network includes:
Plastic Surgeons, Dermatologists, Medical Spas, Medical Staff, Aesthetic Companies/Brands/Services, Cosmetic Dentists, Hair Transplant Physicians, Laser Companies, Skin Care Companies, Aesthetic Companies, Medical Societies, Medical Schools, Nurses, Aestheticians, Aesthetic Staff, Marketing and Consulting Companies, Spas, Hair Salons, Makeup Artists, Charities, Celebrities, Athletes, Patients, and The Beauty Industry.
Our online platform provides the opportunity to discover and network with professionals, review and research some of the best in the industry, get quality patients, find and post your events and offerings, get your news out weekly to the industry and to the Aesthetic Everything® community, and publish your news through our social media networks.
---
You can be a Featured Doctor or Featured Company with Aesthetic Everything. Inquire by e-mailing vanessa@aestheticeverything.com.
This message brought to you by Beauty Wire, the new magazine from Aesthetic Everything, and Aesthetic Agency. If you would like your news shared with the aesthetic industry, please submit your article HERE.