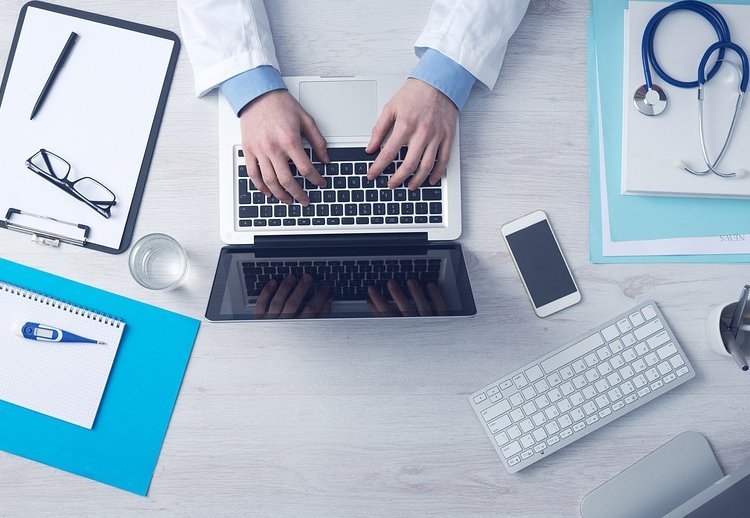 Aesthetic Everything is considered an Aesthetic Industry leader when it comes to social media expertise and spreading the otherwise quiet information about Aesthetic medicine, practices, procedures, news and events.
One of the resources we use, which we highly recommend for anyone wanting to have their voice heard, is Symplur.
You may ask: What is Symplur and how can it help me?
Symplur can keep you on track using the appropriate hashtags for your procedures and events. This ensures that your quiet voice is heard and your photos are seen on social media.
You want to be seen and heard on social media to stay in business in 2017 and beyond
Social media has become the most widely utilized resource for those seeking information in aesthetic medicine today
Aesthetic Everything recently participated in the Healthcare Hashtag #AAD17which is the official Hashtag for the American Academy of Dermatology meeting that just wrapped up. By utilizing the appropriate hashtag for our clients voices on all social media, we were able to make a huge impact and reached #1 status among the top 10 influencers for the AAD Meeting.
There were over 37 million total impressions for the hashtag and we achieved a status of 17 million for Aesthetic Everything. See below photo from Symplur. Go to this link to view these results: #AAD17 SYMPLUR
Our clients photos and information from #AAD17 were seen and heard on social media due to our appropriate use of the hashtags and the effort and work we have done over the course of 8 years time building this following and engagement since 2009.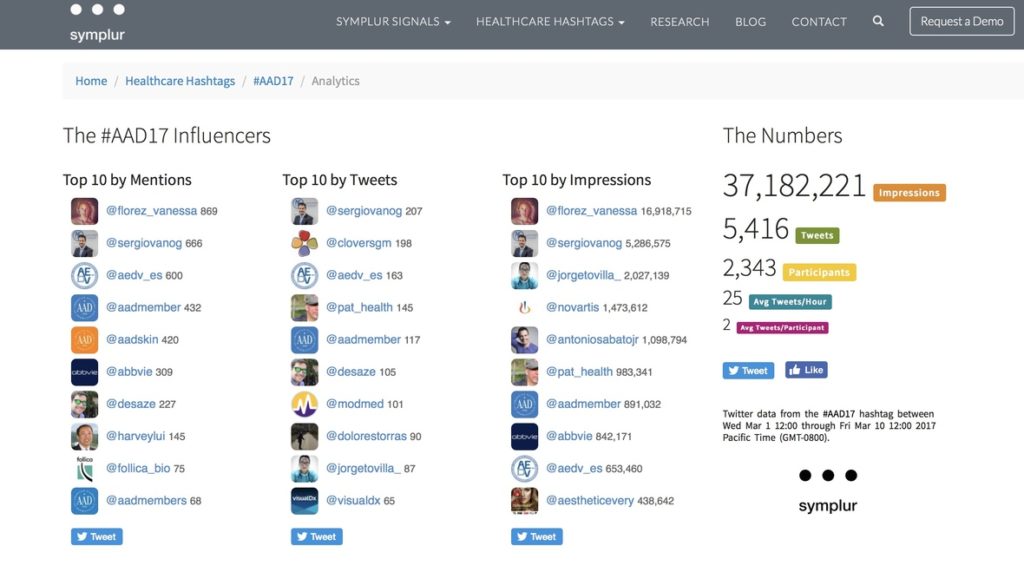 What can you do to participate?
1. Follow the industry influencers that you see reaching the top 10 status
2. Be sure to tweet, retweet and engage with the Influencers on twitter
3. Utilize the appropriate hashtags in order to place in the top 10
4. Build your base of followers by engaging with the influencers
5. Start the process of utilizing all of the top hashtags in the industry

Other hashtags we participate in on Symplur are #plasticsurgery #dermatology #rhinoplasty and all of the official appropriate hashtags for aesthetic industry events. Our photos are always in the top spots in news feeds, for all of these industry hashtags and events, and yours can be too!
View the screen shot below, and you can see for a one month period, #plasticsurgery received over 261 million impressions for February 10th – March 10th, 2017. Aesthetic Everything achieved 43 million of these impressions and next to us was and always is Olivier Branford at 38 million. VIEW #PLASTICSURGERY HASHTAG STATS HERE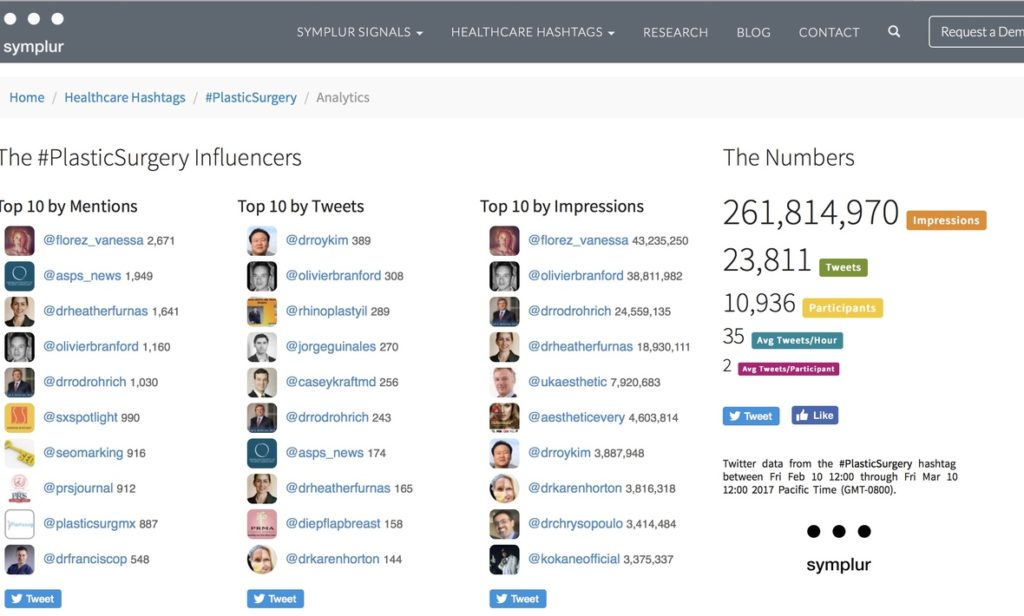 Question: WHAT CAN YOU DO?
Answer: #1 Follow the influencers and utilize the appropriate hashtags for plastic surgery, events and procedures!
Answer: #2 Work with us at Aesthetic Everything to build your following and help you utilize the appropriate hashtags to get you noticed, get you more followers and get you seen and heard!
To learn more about Symplur and the Healthcare Hashtag Project, a free open platform for patients, caregivers, advocates, doctors and other providers that connects them to relevant conversations and communities. Go to www.symplur.com.
To work with Aesthetic Everything and get your quiet voice heard, please contact Vanessa Florez.  vanessa@aestheticeverything.com
---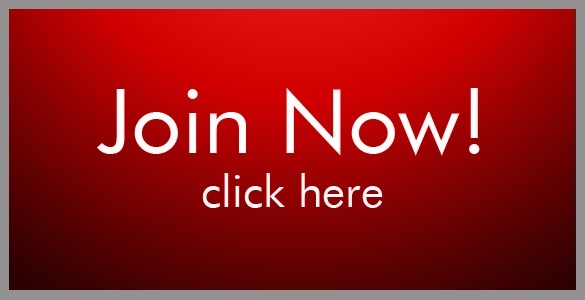 You can be a Featured Doctor or Featured Company with Aesthetic Everything. Inquire by e-mailing vanessa@aestheticeverything.com.
This message brought to you by Beauty Wire Magazine, the e-magazine by Aesthetic Everything. If you would like your news or press release shared with the aesthetic industry, please submit your article HERE. If you would like to join our network of over 50,000 aesthetic professionals and over 1 million followers, please click HERE.