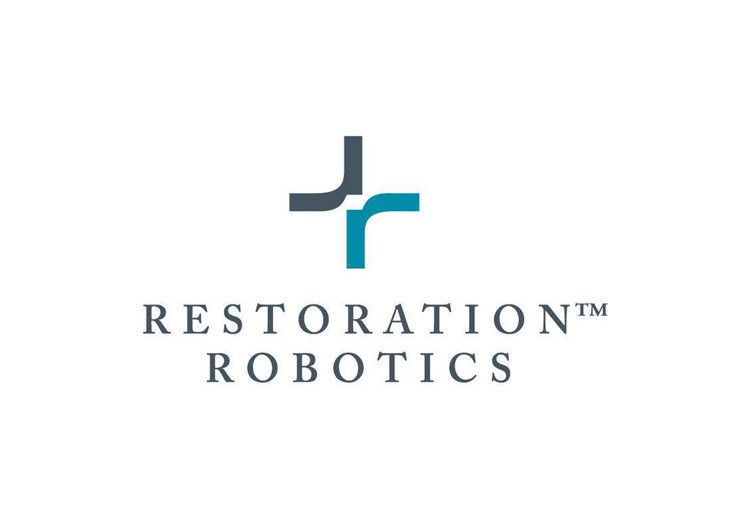 Our Vision:
…to Change The World For Those With Hair Loss
---
ABOUT
Restoration Robotics, Inc., (San Jose, CA) is a privately held medical device company dedicated to transforming the field of hair restoration. The company designs and develops the ARTAS® Robotic Hair Transplant System, the first and only physician-assisted system to harvest follicular units directly from the scalp and create recipient implant sites using proprietary algorithms. The company has unique expertise in machine vision, image guidance, visual servoing and robotics, as well as developing intuitive interfaces to manage these technologies. Restoration Robotics is located in the heart of the high-technology center of Silicon Valley.
---
---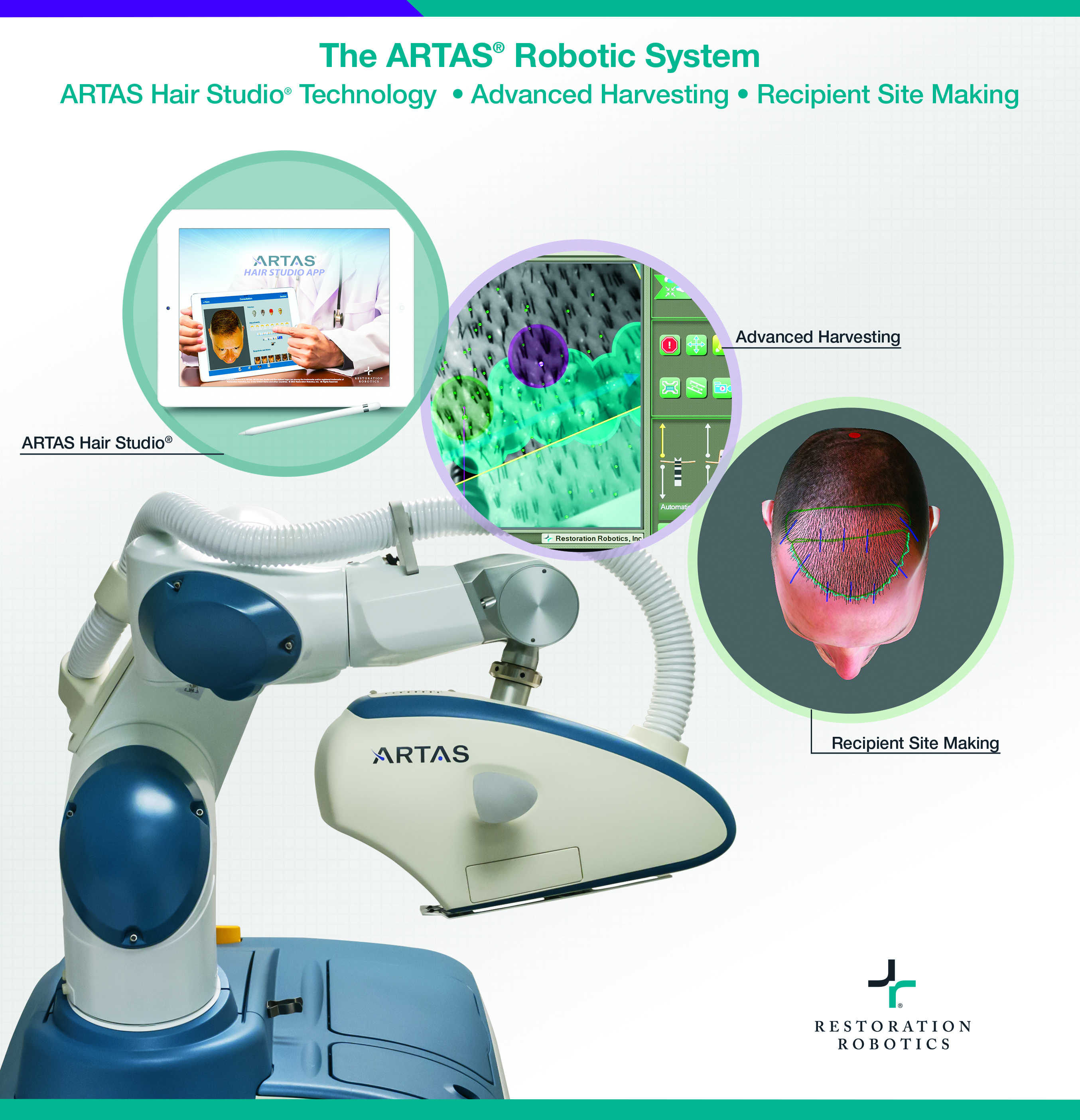 THE ARTAS® ADVANTAGE
The ARTAS® Robotic System enhances manual surgical performance in three key areas where robotics are proven to extend human capability.
Over the past decade, robotic procedures have advanced care in many surgical categories such as cancer surgery. Robotic systems are proven to assist surgeons with difficult, repetitive and precise surgical movements, reducing manual variability and improving outcomes. Their reproducible accuracy and precision has also enabled a shift to the less invasive techniques that patients seek.
Building on the benefits of this robotic foundation, Restoration Robotics has brought robotic technology to a new level of sophistication and advancement – delivering safe, accurate and consistent results in hair restoration.
PRECISION
• Image-guided robotics dissect at the appropriate angle of approach
• Parameters of each follicular unit updated 60 times per second
• Micron-level precision
CONTROL
• Apply skill with greater speed and precision
• Set key parameters such as puncture depth, coring depth and angle
REPRODUCIBILITY
• Eliminates error and uneven site distribution due to manual fatigue
• Low transection rates
---
ARTAS Procedure Video
ARTAS Patient Experience Video
Dr. Berman – ARTAS Consulting
Physicians Compare ARTAS to Strip Surgery
---
BEFORE AND AFTER IMAGES
---
CONTACT RESTORATION ROBOTICS
128 Baytech Drive
San Jose, CA 95134
Phone: (408) 883-6741
Email: social@restorationrobotics.com
---
You can be a Featured Doctor or Featured Company with Aesthetic Everything. Inquire by e-mailing vanessa@aestheticeverything.com.
This message brought to you by Beauty Wire Magazine, the e-magazine by Aesthetic Everything. If you would like your news or press release shared with the aesthetic industry, please submit your article HERE. If you would like to join our network of over 50,000 aesthetic professionals and over 1 million followers, please click HERE.