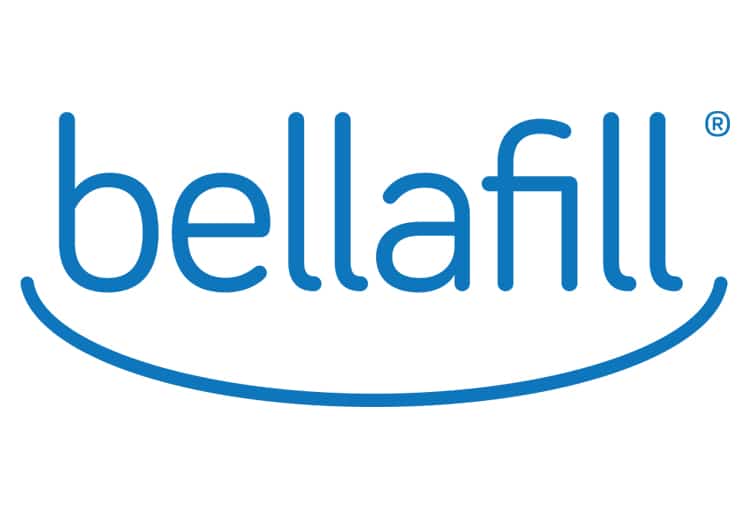 Bellafill® is a unique, injectable collagen filler with microspheres that can instantly smooth facial wrinkles for beautiful, natural-looking results that last, with visible results.
---

ABOUT BELLAFILL®
Bellafill® is a smooth, collagen-based dermal filler which replaces lost volume in the skin below the indentation for correction that is both immediate and lasting. The collagen gel in Bellafill® provides immediate volume and lift to correct wrinkles. Bellafill® has been proven safe through 5 years in the largest and longest prospective dermal filler study ever completed.
---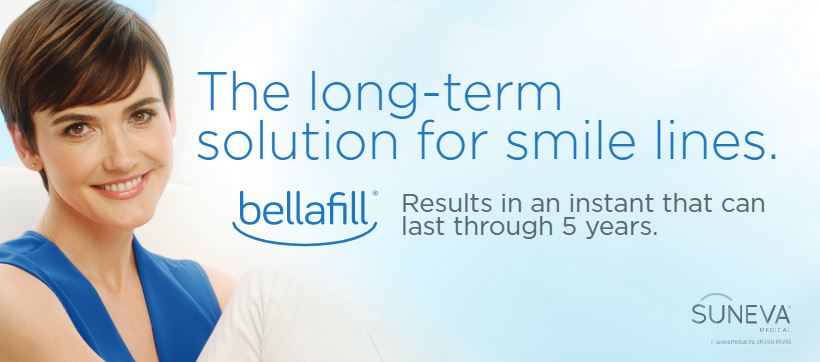 PRODUCTS
Bellafill® is FDA approved and clinically proven to last through 5 years, making it the most studied dermal filler on the market. Unlike hyaluronic acid fillers, which often dissolve within a few months, Bellafill® creates a lasting improvement in your skin. Its tiny, polymethylmethacrylate (PMMA) microspheres are suspended within a base of smooth collagen gel. Once injected, Bellafill® immediately reduces the look of smile lines. Over time, your body uses the microspheres to create a "scaffold" onto which your own collagen can develop. This collagen forms a foundation that adds volume to wrinkles, reducing their appearance. These natural-looking results feel soft and smooth through 5 years!
---
BEFORE AND AFTER GALLERY







---
VIDEO GALLERY
---
TESTIMONIALS
"The results are what I had hoped for. I feel that Bellafill® really has changed my look, but not in a dramatic way. I feel as if it has enhanced me, it has made me feel younger and look younger and I've had positive results and a lot of compliments."
– Marina
"I'm at the age where I'm starting to feel the effects of aging. The fact that I feel young and still look good and I'm catching those wrinkles early makes me feel better about myself and translates into other areas of my life."
– Linda
"So, now that I've had this procedure with Bellafill, I just feel so much like my old self, my younger self. All I want to do is smile. I couldn't say that a week ago."
– Megan
---
CONTACT BELLAFILL®
Suneva Medical
5870 Pacific Center Blvd
San Diego, CA 92121
Phone: (858) 550-9999
Email
Website
Facebook
Twitter
Google+
Instagram
---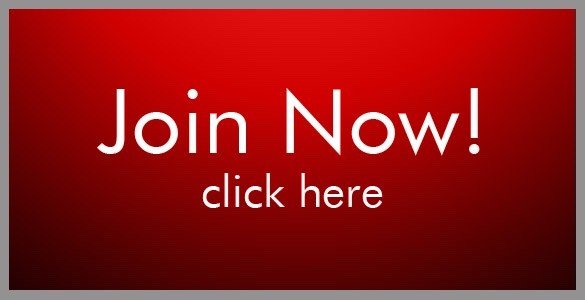 You can be a Featured Doctor or Featured Company with Aesthetic Everything. Inquire by e-mailing vanessa@aestheticeverything.com.
This message brought to you by Beauty Wire Magazine, the e-magazine by Aesthetic Everything. If you would like your news or press release shared with the aesthetic industry, please submit your article HERE. If you would like to join our network of over 50,000 aesthetic professionals and over 1 million followers, please click HERE.