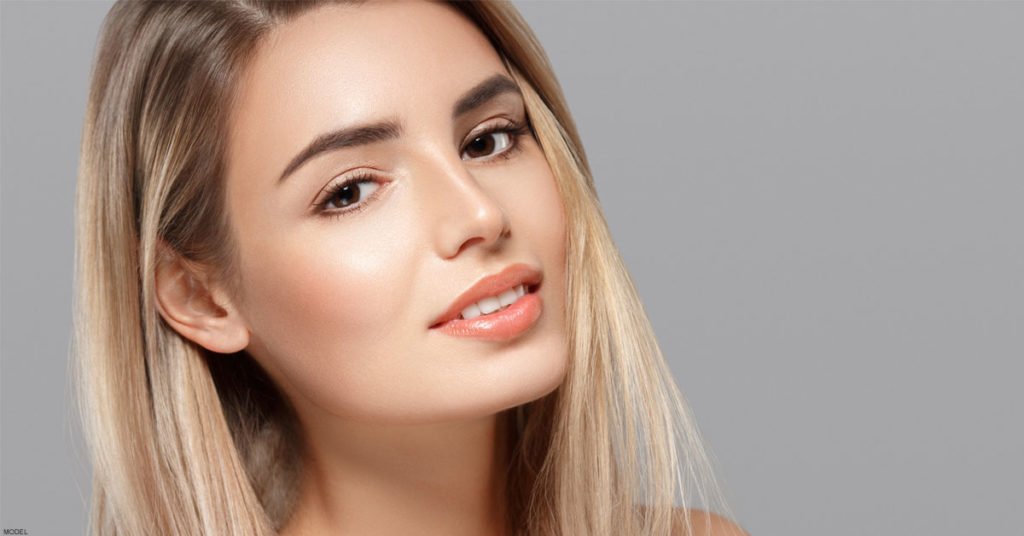 We have always been taught that the best way to maintain youthful skin is with preventative skincare. Wearing SPF 30 broad spectrum sunscreen, investing in the best serums, and lathering on the night cream are just a few steps in my everyday routine. However, genetics and other factors play a huge role in how we age. Unfortunately, regardless of how well we treat our skin, wrinkles and creases always have a way of sneaking up on us. This can be a great time to consult a medical professional and discuss your options.
BOTOX® Cosmetic
You've probably heard of BOTOX—it has become a household name. In fact, it is the number 1 non-surgical cosmetic treatment in the United States. BOTOX is designed to erase dynamic wrinkles caused by repeated facial movements.
When our facial muscles contract, the skin wrinkles, and as we age, these wrinkles become deeper. The way BOTOX works is surprisingly simple. It is made with a purified protein called botulinum toxin (hence the name BOTOX). When injected into a targeted facial muscle, the protein temporarily blocks the nerve impulses to that muscle. As a result, the skin lies smooth, reducing the appearance of wrinkles.
Common treatment areas include horizontal forehead lines, frown lines, crow's feet, bunny lines, vertical lip lines, smile lines, and neck lines. Results begin to appear after a few days and last about 3 months. You can maintain these results with regularly scheduled follow-up treatments.
Dermal Fillers
Dermal fillers are also popular injectable treatments that work a little differently than BOTOX. They are made from safe, biocompatible ingredients that plump up and renew the skin. Instead of treating dynamic wrinkles caused by muscle contractions, dermal fillers are used to treat static wrinkles. They fill folds and depressions from beneath the skin, restoring fuller, smoother contours.
Typically, fillers are used to treat nasolabial folds, thin or uneven lips, volume loss in the cheeks, and hollows under the eyes. Results are instantly visible, and certain types of fillers can last for more than a year.
It is common to mix and match different types of fillers to achieve your desired results. According to board-certified dermatologist Dr. Jody Comstock, dermal filler patients at her Tucson practice also combine their filler injections with BOTOX for comprehensive facial rejuvenation. One of the best parts about these injectables treatments is that they are quick, and you can return to your normal daily activities immediately after.
Lasers
Laser skin resurfacing can correct uneven skin pigmentation, superficial scarring, and fine lines and wrinkles to improve the skin's texture and appearance, leaving you looking years younger. There are many different options for laser treatments that have varying discomfort levels, recovery times, and results. It is important to discuss your concerns with a board-certified dermatologist before choosing a laser treatment. He or she will be able to evaluate your skin and recommend a treatment plan that fits your unique needs.
Peels
A chemical peel can be another effective skin-restoring option. Peels come in a wide variety of formulations that suit different skin types. They use chemical exfoliants to refine the surface of the skin and improve its appearance. Peels range in strength from mild to deep. Deep peels provide the most noticeable improvement but require a longer healing period than mild peels. Some benefits of chemical peels include removing dry skin, softening age spots, smoothing the skin's surface, evening skin tone, and hydrating the skin. The longevity of these results depends on the strength of the peel.
It is important to remember that these treatments are not an alternative to at-home skincare. Having a strict skincare routine will optimize the results of these treatments and help you maintain youthful and healthy skin for years to come.