ABOUT
As the medical aesthetic division of Hologic, Cynosure develops and manufactures a diverse range of leading treatment applications for hair removal, skin revitalization, scar reduction, gynecological health, body contouring, and more. These innovative products are used worldwide by practitioners, physicians, and aesthetic business owners to help enhance their offerings while providing the latest treatments to patients.
---
OFFERINGS
A Commitment to Excellence:
Since 1991, Cynosure's comprehensive family of products has helped physicians and aesthetic business owners capitalize on the unique and growing opportunities in the aesthetic laser market.
Over the years, Cynosure focused on delivering tangible benefits to both providers and their clients – specifically helping providers enhance their practices with exceptional laser and light-based aesthetic solutions which improve clients' health, well-being and quality of life.
A Global Presence:
A highly innovative company, Cynosure currently holds 37 U.S. patents, and markets over a dozen different light-based systems, including advanced levels of solid-state, liquid and semiconductor laser technologies. These products are used by professionals in the aesthetic and medical markets worldwide. Currently, the dedicated customer support team provides post-sale service to over 60 countries through wholly owned subsidiaries and global distributors.
---
PRODUCTS
Accolade, Apogee+, Cellulaze, Cynergy, Elite+, Emerge, MedLite, MonaLisa Touch, Icon, PelleFirm® RF Body Treatment System, Pellevé® RF Wrinkle Reduction System, PicoSure®, PrecisionTX, RevLite, SculpSure, Smartlipo Triplex, Smartskin+, TempSure RF Platform, Vectus
---
News Release
Hologic's Cynosure Division Launches TempSure™ Envi
–Superior Radiofrequency Treatment Minimizes Fine Facial Lines and Wrinkles, Tightens Skin Through Soft Tissue Coagulation, and Improves the Appearance of Cellulite–
MARLBOROUGH, Mass., Jan. 22, 2018 /PRNewswire/ — Hologic's (Nasdaq: HOLX) Cynosure division announced today the launch of TempSure™ Envi – an FDA-cleared advanced radiofrequency device that minimizes facial fine lines and wrinkles, tightens skin through soft tissue coagulation, and improves the appearance of cellulite.
TempSure™ Envi is a simpler way for patients to maintain beautiful skin. The device heats the deep layers of skin to regenerate collagen and improve the appearance of cellulite and wrinkles associated with forehead lines, frown lines, crow's feet, smile lines and wrinkles on the chin. Treatments are safe for all skin types and require no downtime, lasting between 30 and 60 minutes based on the area treated.
Unlike other radiofrequency devices, TempSure™ Envi has the distinct advantage of Therapeutic Logic Control (TLC) – a system that links treatment time with target temperature, allowing for consistent treatment temperatures and high patient comfort levels. In fact, 99% of patients who participated in a Cynosure in-house study reported a pain-free treatment experience.
"With a customer base looking to diversify their specialty offerings beyond laser and injectable treatments, we are enthusiastic about the opportunity to provide a radiofrequency platform as effective and versatile as TempSure™ Envi," said Kevin Thornal, Hologic's Division President, Cynosure. "We also look forward to a variety of future TempSure™ FDA clearances including surgical and women's health capabilities, among others, meeting additional critical customer needs."
TempSure™ Envi treatments will be demonstrated at this year's American Academy of Dermatology meeting in San Diego (February 16 to 18). To learn more about TempSure™ Envi, please visit www.cynosure.com/tempsure.
About Hologic, Inc.
Hologic, Inc. is an innovative medical technology company primarily focused on improving women's health and well-being through early detection and treatment. For more information on Hologic, visit www.hologic.com.
Hologic, The Science of Sure, Cynosure and TempSure Envi are trademarks and/or registered trademarks of Hologic, Inc. and/or its subsidiaries in the United States and/or other countries.
Forward-Looking Statements
This news release may contain forward-looking information that involves risks and uncertainties, including statements about the use of Hologic products. There can be no assurance these products will achieve the benefits described herein or that such benefits will be replicated in any particular manner with respect to an individual patient, as the actual effect of the use of the products can only be determined on a case-by-case basis. In addition, there can be no assurance that these products will be commercially successful or achieve any expected level of sales. Hologic expressly disclaims any obligation or undertaking to release publicly any updates or revisions to any such statements presented herein to reflect any change in expectations or any change in events, conditions or circumstances on which any such data or statements are based.
---
Other
Hologic News – CLICK HERE
---
VIDEO GALLERY
---
CONTACT CYNOSURE, A HOLOGIC COMPANY
Phone: (978) 256-4200
Email
Website
---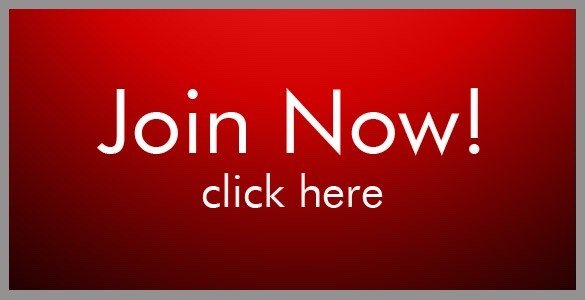 You can be a Featured Doctor or Featured Company with Aesthetic Everything. Inquire by e-mailing vanessa@aestheticeverything.com.
This message brought to you by Beauty Wire Magazine, the e-magazine by Aesthetic Everything. If you would like your news or press release shared with the aesthetic industry, please submit your article HERE. If you would like to join our network of over 50,000 aesthetic professionals and over 1 million followers, please click HERE.