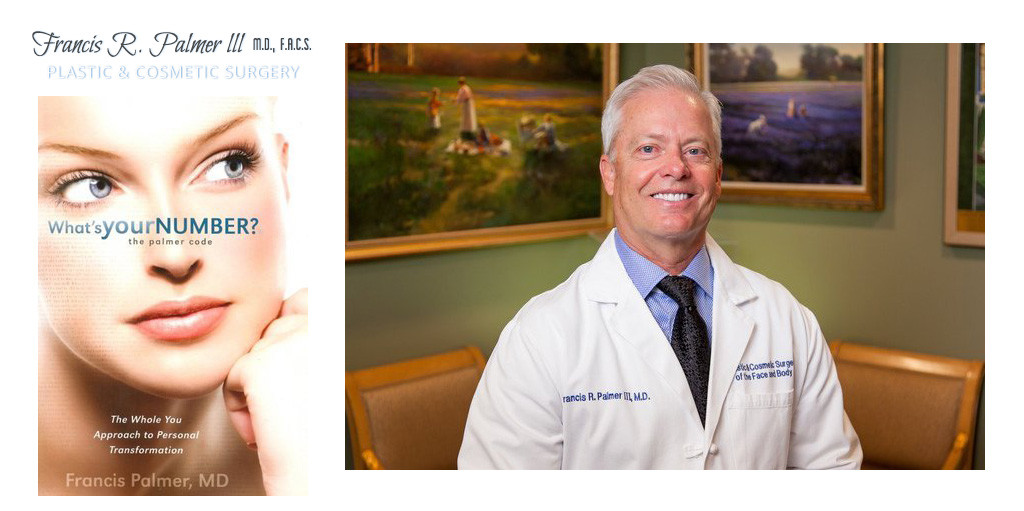 [ad_1]
Dr. Francis R Palmer III, M.D., F.A.C.S.
Francis R. Palmer III, M.D., F.A.C.S., voted one of the "World's Best" plastic and cosmetic surgeons, is a Facial Plastic & Reconstructive surgeon and Cosmetic Surgeon practicing in Beverly Hills for over 25 years. Double board certified, double specialty fellowship trained, he received his training at the University of Southern California and the University of California at Irvine. Dr. Palmer is one of a very select group of specialty-trained facial plastic surgeons in the world, to complete multiple specialty Fellowship programs. Dr Palmer completed the year-long Facial Plastic and Reconstructive Surgery Fellowship through the American Academy of Facial Plastic and Reconstructive Surgery, as well as a second year-long Fellowship with The American Academy of Cosmetic Surgery. Dr. Palmer maintains the prestigious F.A.C.S. distinction, is a member of the AAFPRS, ABFPRS, AACS and is the past-director of Facial Plastic Surgery at USC. Dr. Palmer has been board-certified, by the highly specialized American Board of Facial Plastic and Reconstructive Surgery since 1993.
An Artist
Francis R. Palmer III M.D., F.A.C.S., is an artist in watercolor, oil and acrylic mediums whose style can best be described as photorealism. Dr. Palmer considers himself a modern day soft tissue sculptor adding his artistic flair to every aspect of his plastic and cosmetic surgery practice. "Plastic surgery is artistry. In order to be inspired work, plastic surgery procedures and treatments must incorporate both the art and science of beauty. Because we, as plastic surgeons, are mandated to create naturally beautiful results, a plastic surgeon must have an aesthetic eye….training and experience are simply no longer enough. My procedures artistically bring out the key beauty features, thereby giving a more contoured, natural and youthful result", explains Dr. Francis Palmer.
An Inventor
Following that premise, Dr Palmer has pioneered and developed numerous procedures including his Non-Surgical Facelift, Celebrity Facelift, Lip Augmentation and precise delivery techniques for fillers to the face, cheeks, chin and jawline. These exclusive procedures are designed to create a naturally, more attractive appearance and are not based on mere "marketing hype" as some other promoted procedures found elsewhere. Dr Palmer's guiding aesthetic eye and mission statement that every treatment and procedure recommended and performed make the patient more naturally attractive have earned the following awards and accolades:
Voted one of the "World's Best" Plastic and Cosmetic Surgeons
▪ "The Best in American Medicine, Top Rated Doctors" award
▪ "America's Best Doctor's" award
▪ "America's Top Plastic Surgeons" award
▪ "Top Plastic Surgeon" award
▪ "Award Winning Cosmetic Surgeons"
▪ "Real Self Top 100 Doctors" award
25 Years Experience
Helping you look your very best in a natural and effective manner using non-invasive treatments as well as cutting edge plastic surgical procedures, Dr. Palmer has been a plastic and cosmetic surgeon in Beverly Hills for over 25 years. 
Board certified with the American Board of Facial Plastic and Reconstructive Surgery since 1993, Dr. Palmer is the Medical Director for The Palmer Code Institute in Beverly Hills, California and is past Director of Facial Plastic Surgery for the USC School of Medicine.
An Instructor
Dr. Palmer's work is known both internationally and nation-wide as he teaches and lectures about his aesthetic vision and plastic surgery techniques. Dr. Palmer, author and creator of the The Palmer Code ®, frequently appears as an expert on plastic surgery in both scholarly and general media. Dr. Palmer has been featured in many broadcast and print media, including ABC's The View, CNN, ABC, CBS, NBC and Fox News, Dr. Phil, Entertainment Tonight, Allure, Fit, USA Today, Cosmopolitan, US Weekly, People, In Touch, The New York and Los Angeles Times. British magazine Tatler named him "one of the world's best plastic surgeons." 
He serves as a consultant and is involved in aesthetic medical research as well as participating in product development for emerging new technologies with industry leaders, investment and technology firms. Dr. Palmer is the Director of The Aesthetic Research Center in Redwood City, California where he oversees and has acted as Principal Investigator for numerous clinical trials on Myoscience INC's aesthetics medical device. Dr. Palmer currently serves as the Director of Global Medical Affairs for that company.
An Author
Dr. Palmer has authored a book called "What's Your Number? The Palmer Code"
What's Your Number?
After nearly two decades of plastic and cosmetic surgery practice, research and analysis, Dr. Francis Palmer discovered the secret of what makes us beautiful. He identified and quantified the most aesthetically important beauty features of the face and body.
The Palmer Code
What's Your Number, within The Palmer Code, quantitatively measures specific beauty features, of the face and body, whose sum constitutes your Palmer Code Face Number and/or Body Number, within a 100-point scale, with 100 representing a perfect score.
By applying a numerical score to your beauty and appearance, The Palmer Code unlocks real solutions for improving your appearance through patent-pending, scientific algorithms that define beauty's component parts. What's Your Number and The Palmer Code are outlined, in detail, in his book What's Your Number? The Palmer Code including how The Palmer Code applies to all aspects of your life both inside (the "inner you") and out.
The Palmer Code Explanation of Facial Features and Your Face Number
"At the core of The Palmer Beauty Code are the secret, ideal patterns that define human beauty. Understanding them and how they relate to you will allow the full potential of your appearance to be revealed." (Dr. Palmer,What's Your Number? The Palmer Code). What until now, have been, my trade secrets, The Palmer Code represents specific algorithms I've used thousands of times to get stunningly beautiful results for my patients. This same information will help you determine your own Face Number, and with that understanding comes a clear picture on how to optimize your appearance using a highly focused approach of specific, goal-oriented, plastic and cosmetic treatments and procedures.
"I discovered that facial beauty is determined and controlled by three key facial features-the `big three,' as I call them. Together, they account for 92% of how attractive your face is perceived.
"And the most important element of these three may surprise you– the cheeks. Although the eyes have been called the 'windows to the soul,' they are not the most important feature of facial beauty. Not by a long shot. It's the cheeks. In fact, within the top three facial features, the cheeks contribute 75 points compared to only 10 points for the eye area." Dr. Francis Palmer, author, artist, world-renowned Beverly Hills plastic and cosmetic surgeon, and creator of The Palmer Code."
THE "BIG THREE" DETERMINANTS OF YOUR FACE NUMBER:
Facial Feature Points Possible Comment
Cheeks 75 points Women: Full and round
Men: Narrow and angular
Eyebrows/Eyes: 10 points Women: High and arched Men: Flat and low
Lips: 7 points Both men and Women: Full and plump, with upper lip 75% as full as the lower lip
Total "Big Three" 92 points Out of a possible 100 points
The Palmer Code Explanation of Body Features and your Body Number:
As with the face, The Palmer Code reveals the secrets of specific, ideal patterns as they relate to the body's external beauty. By learning how to identify these patterns, you can control your body's aesthetics to a far greater extent than you might have previously imagined.
Improving Body Features
Hips and legs, abdomen and waist
Abdomen and waist
Shoulders and arms
Buttocks
Breasts
Palmer Code Numbers in The General Population
The following bell-shaped curve illustrations show the distribution of The Palmer Code Numbers in the general population. This will give you a sense of how common Your Number really is or is not. The higher the Number, the less commonly it occurs.
What The Palmer Code Number Means
Palmer Code Attractiveness Score
59 and below = Below Average
60-74 = Average Looking
75-84 = Good Looking
85-94 = Extremely Attractive
95-100 = Star Quality Gorgeous
For more information about Dr. Francis Palmer, and to schedule a consultation or an interview please contact:
Francis R. Palmer, III, M.D.
8500 Wilshire Blvd
Suite 900
Beverly Hills, CA 90211
310-652-9583
www.beverlyhills-plasticsurgery.com
Please follow Dr. Palmer on the social media links below:
Twitter:
FaceBook:
facebook.com/thepalmercodeinstitute
You Tube:
RealSelf
You can be a Featured Doctor or Featured Company with Aesthetic Everything. Inquire by e-mailing vanessa@aestheticeverything.com.
This message brought to you by Beauty Wire, the new magazine from Aesthetic Everything, and Aesthetic Agency. If you would like your news shared with the aesthetic industry, please request a quote from Vanessa.
[ad_2]
Source by Beauty Wire Editors