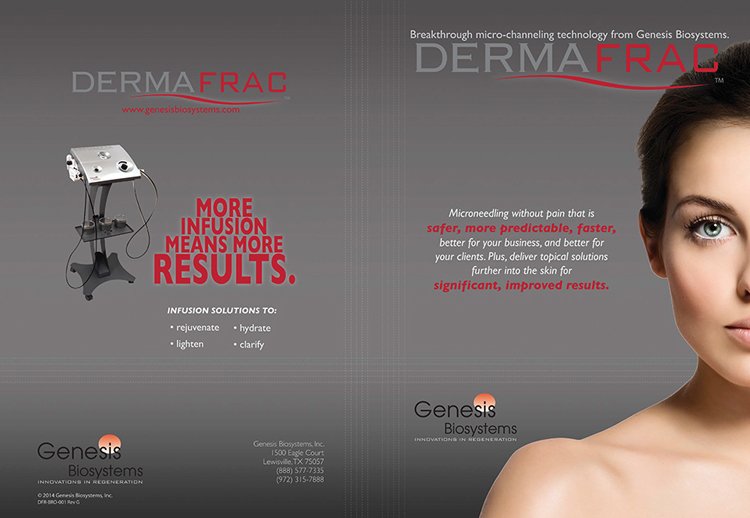 Genesis Biosystems is a certified ISO manufacturer of quality aesthetic and biomedical products and FDA registered. We stand behind our company's product brands, customer support, product warranty and service, and continually strive to produce new and innovative products to meet the needs of our customers and the aesthetic industry.
---
ABOUT
In March of 2001, Genesis Biosystems acquired, Derma Genesis, Inc. of Laguna Hills, CA., the global leader in microdermabrasion instrumentation. The company is FDA registered and is an ISO 13485:2003 certified manufacturer with all products carrying the CE mark for export.
Genesis Biosystems continues to manufacture market leading microdermabrasion systems and has developed other innovative devices for the medical and surgical markets. Today the company is focused in two specific areas; the surgical Fat Grafting market and the non-invasive skin rejuvenation market.
Genesis Biosystems distributes worldwide through a network of international distributors.
---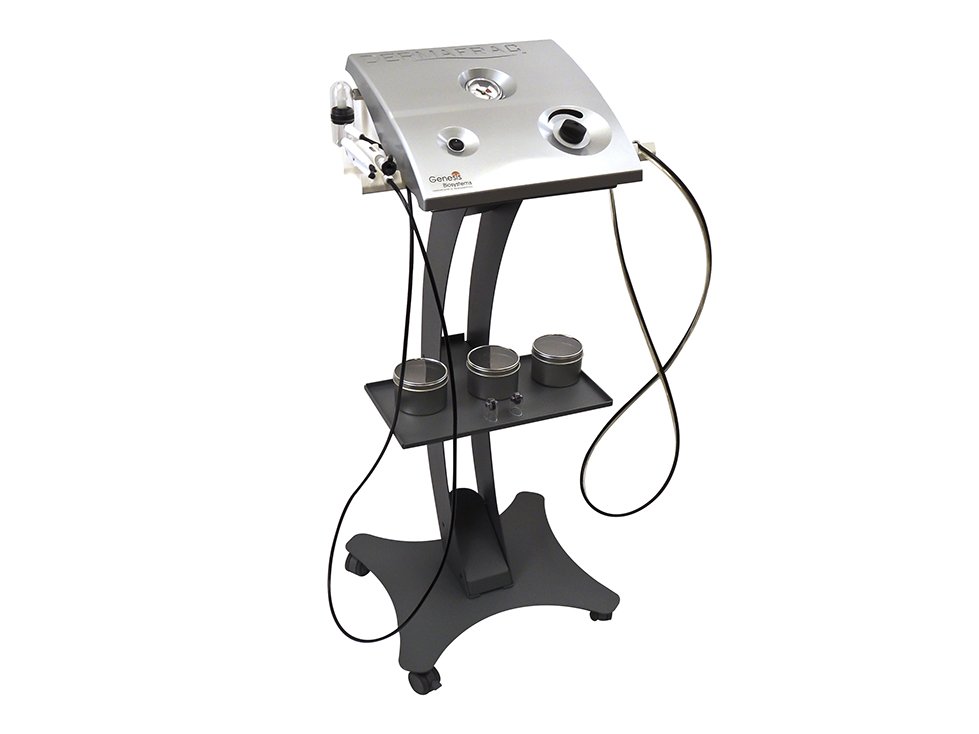 PRODUCTS
DermaFrac Micro-Channeling System
A pain free treatment that incorporates microneedling with the simultaneous delivery of potent topical solutions such as peptides, growth factors, PRP, hydrators, lighteners etc. A true infusion of these solutions with the advantages of microneedling.
Infusion Peel
A non-invasive infusion system combining microdermabrasion with topical infusion of potent topical solutions.
LipiVage Fat Harvesting System
A simple and effective device for the harvest of fat and preparation for reinjection. Speed, simplicity and the quality of fat for injection makes this device so effective.
---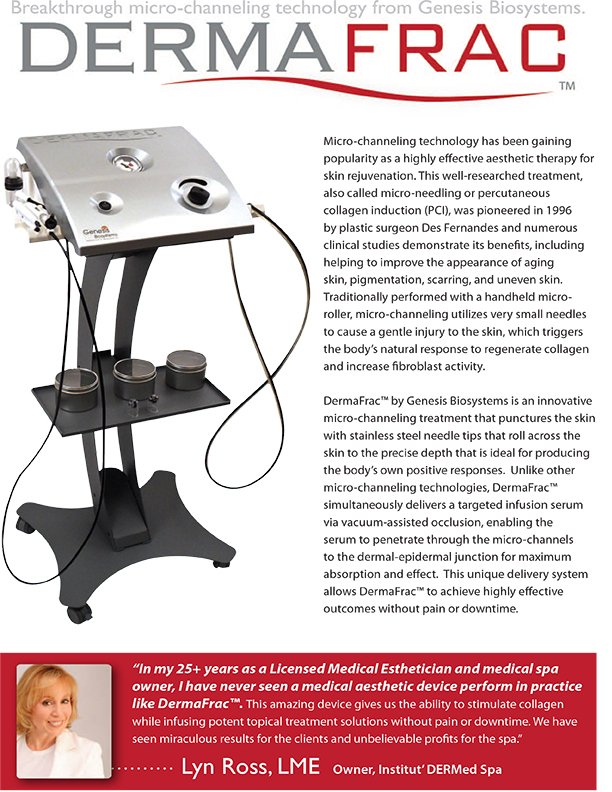 TESTIMONIALS
"We perform an average of 25-30 DermaFrac™ treatments per week in our practice, and almost every patient commits to a monthly regimen including DermaFrac™ and exfoliation. We love the peptide solution to give maximum anti-aging results for our patients. They notice a difference in the firmness and texture of their skin after the first treatment. DermaFrac™ is very easy to use, very predictable in results and I love the simultaneous infusion of serum. Having previously used a pen, I find DermaFrac™ to be not only less messy and less involved, but a better experience for the patient as well."
– Melissa Rogne Rejuv Skin & Laser Clinic, Fargo, ND
"I have personally done the Dermafrac™ procedure on over 800 patients. Initially, Dermafrac™ helped build our practice with the simplicity and support it offered. The patient pool built up and we became more and more popular integrating DermaFrac™ along with PRP and Peels. Most patients see immediate results in texture and "glow" and we are certain to show them the before-and-after pictures with a multitude of noticeable changes. Treating aging skin, acne scars, fine wrinkles and occasionally stretch marks has been rapid, effective and very satisfying to our patients."
– Vincent Nacouzi, MD, Raleigh Botox and Laser Center, PC, Raleigh, NC
"DermaFrac- this amazing device gives us the ability to stimulate collagen while infusing potent topical treatment solutions without the pain or downtime from a traditional micro-needling procedure."
– Lyn Ross, LME, Institut' DERMed Spa, Atlanta, GA
"Beneficial for all skin types DermaFrac is not just a spa treatment but a real treatment giving real improvements in the skin. DermaFrac is the next generation in skin treatments."
– Toni Stockton, MD, Stockton Dermatology, Phoenix, AZ
---
CONTACT GENESIS BIOSYSTEMS, INC.
==========
1500 Eagle Ct
Lewisville, TX 75057
Phone: 1-888-577-7335
Email
Website
---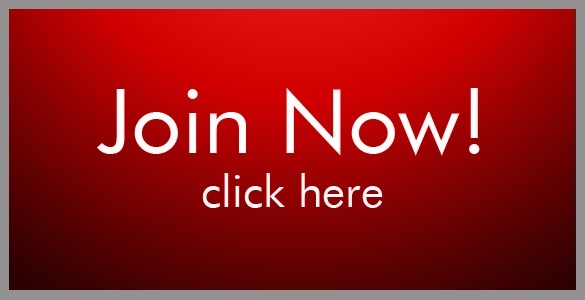 You can be a Featured Doctor or Featured Company with Aesthetic Everything. Inquire by e-mailing vanessa@aestheticeverything.com.
This message brought to you by Beauty Wire Magazine, the e-magazine by Aesthetic Everything. If you would like your news or press release shared with the aesthetic industry, please submit your article HERE. If you would like to join our network of over 50,000 aesthetic professionals and over 1 million followers, please click HERE.