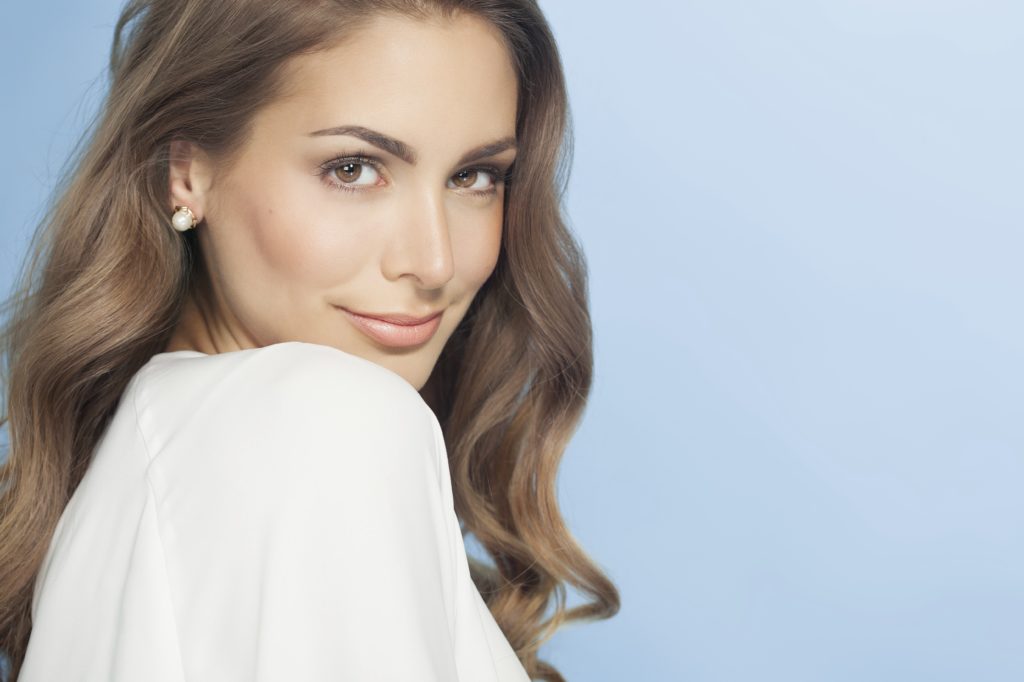 In a world of athleisure wear, body-con dresses, and cutouts, maintaining a slim and trim midsection is more important than ever. These days, clothes are being designed to accentuate the waist and show off womanly attributes. Regardless of fleeting fashion trends, the hourglass shape will always be in style. Women everywhere have been searching for ways to resemble celebrities like Kim Kardashian and Jennifer Lopez for years. So how do these stars get their perfect curves? Here are some of Hollywood's most popular tricks:
1. Shapewear: Every woman should have a pair of nude colored Spanx® as a wardrobe staple. Find a piece that smooths bulges while lifting your breasts and backside. Shapers with extra firm tummy control work well under form fitting dresses and pencil skirts. Although you can buy shapewear online, it's worth it to go to a store to try on several brands and styles. If you are buying Spanx for a specific outfit, bring it with you.
2. Waist Trainers: The Kardashians swear by these waist-whittling corsets. The claim is, by cinching the waist trainer tightly during a workout, it can help you reduce the circumference of your waist. They purportedly create compression in your core that stimulates thermal activity, boosting how many calories you burn. The effects are semi-permanent and require continued wear even after you have achieved your aesthetic goals. Kim, Khloe, Kylie, and other celebrities claim that these devices tighten, tone, and flatten their stomachs.
3. Detox Tea: It seems like every celebrity is promoting some brand of detox tea. These special teas are made from a blend of herbs and leaves designed to boost your metabolism, reduce bloating, flush out toxins, increase energy, and improve your digestive system. Before choosing a tea for your "teatox," do a little research—not all brands are equal. These can be a great starting point in any weight loss journey, but you shouldn't rely on them to completely change your body. Detox tea should be used in conjunction with a healthy lifestyle for optimal results.
4. Specially Designed Workouts: Of course, old-fashioned diet and exercise are essential to accomplishing your dream body. Moves like leg lifts, hip lifts, side lunges, and squats can quickly tone your hips, waist, and thighs. Additionally, you should incorporate spin classes or running on the treadmill into your workouts—cardio is a fast calorie burner. Although you may not be able to afford a personal trainer like the celebs, there are plenty of apps and websites that offer cheap or free workout plans that can help you reach your goals.
5. Plastic Surgery: Sometimes our problem areas are resistant to diet and exercise. That's why many people, especially those in the spotlight, choose cosmetic surgery. Body contouring procedures like liposuction and tummy tuck can be truly transformative and help you look and feel your best. A tummy tuck targets lax abdominal skin and muscles, while liposuction treats stubborn fat pockets. According to the website of Charlotte, NC, plastic surgeon, Dr. Adam Augenstein, tummy tuck can be combined with liposuction to produce superior results. If you are interested in plastic surgery, make sure to find an experienced and board-certified plastic surgeon for your procedure.
Having a positive outlook and realistic expectations through this process will help you look and feel great in the long term. All in all, your end goal should be confidence—it is the best accessory for any outfit.