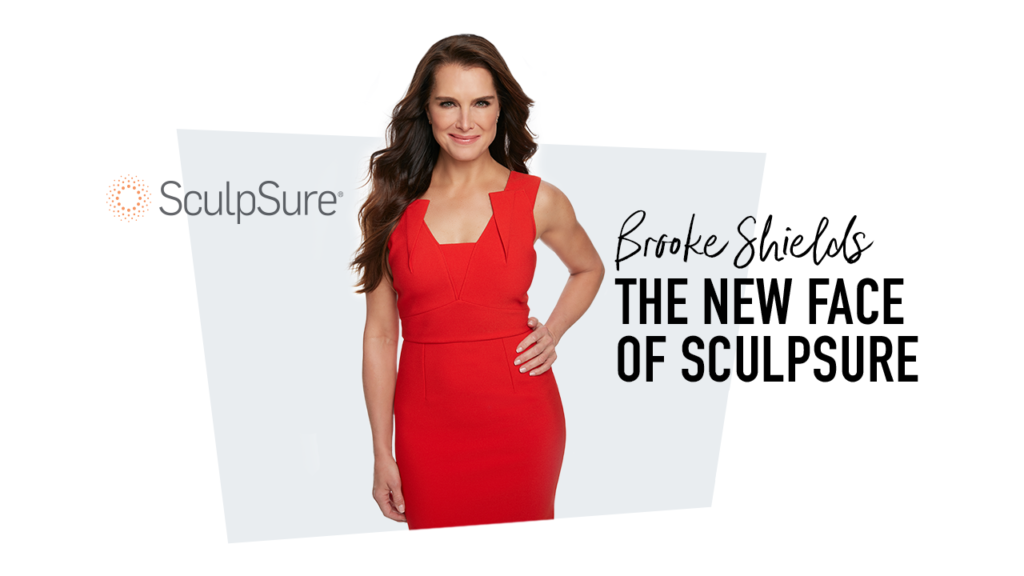 MARLBOROUGH, Mass.–(BUSINESS WIRE)–Apr 23, 2019–Hologic's (Nasdaq: HOLX ) Cynosure division announced today that iconic actress, model, Broadway star and author Brooke Shields will serve as national spokesperson for the state-of-the-art SculpSure® body contouring laser treatment. As the face of SculpSure's new "Be strong. Be sexy. Be confident." campaign, Shields will inspire consumers to live confidently in a body that reflects their hard work and commitment to a healthy lifestyle.
This press release features multimedia. View the full release here:
SculpSure body contouring is an FDA-cleared, non-invasive, light-based treatment that safely and effectively targets and permanently destroys fat cells in the treated area, helping women and men achieve a slimmer appearance. SculpSure uses laser technology to raise the temperature of body fat to disrupt and destroy these cells, which are naturally eliminated over time and do not return. Patients are able to achieve desired results — without downtime or surgery — through customized treatment plans, with each treatment lasting only 25 minutes.
"Growing up under scrutiny, I often struggled with body confidence," said Shields. "Through the years, I've worked really hard to maintain a healthy lifestyle, but there's always a few stubborn areas that I can never quite change. Like everyone else, I want to feel and look my best. That's why I'm thrilled to have found a solution that works. I chose SculpSure treatments because I was looking for a body contouring option that complements the hard work I put in every day, and I want to inspire others to feel beautiful and confident."
Shields will educate consumers about SculpSure through a campaign that includes digital advertising, social media, videos and in-office patient collateral. The "Be strong. Be sexy. Be confident." campaign will kick off with a contest from April 23 to July 9, 2019. Consumers who visit SculpSure.com and upload a photo of themselves and share how a SculpSure treatment will improve their self-confidence will have a chance to win two free SculpSure treatments and a trip to New York City. The winner will visit Brooke's favorite New York spots and meet Brooke for a professional photo shoot together.
READ MORE: https://www.apnews.com/Business%20Wire/278bcb75eaf24822b810c5aebe3c9585
Cynosure will have a booth, speaker and interview at the Aesthetic Everything Beauty Expo
Visit Cynosure at Booth #6
Kind regards,
Aesthetic Everything Beauty Expo Team