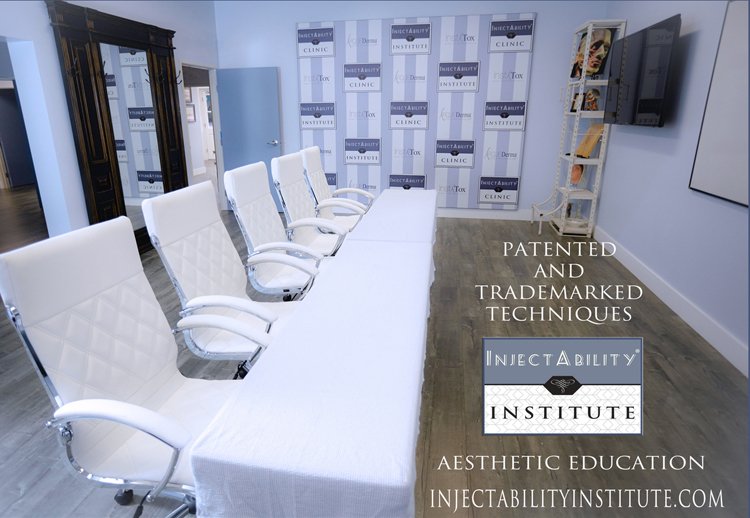 ABOUT INJECTABILITY® INSTITUTE
Aesthetic Education on the Cutting Edge of Science
The InjectAbility® Institute is devoted to the highest quality and most innovative medical aesthetic education for medical practitioners. We provide scientific and creative education and mentorship in aesthetics and address all the crucial rolls of aesthetic professionals, including evidence-based innovative techniques, timeless facial design, client-centered patient relations all while using latest scientific tools.
InjectAbility® Institute provides the most unique educational engaging experience and a highly comprehensive curriculum. We make available web-based learning, hands on training, as well as a mentorship program for practitioners and alumni motivated to offer their patients the best and most artistic design to their facial enhancing.
We aim to spark your creativity with our highly conceptual cutting edge courses. We want you to be able offer your patients the ability to successfully address their facial aging concerns using non-surgical modalities such as pharmaceutical skin care, dermal fillers and neuromodulators.
All of our trainers are hand selected as tomorrow's visionaries. They are passionate about what they do, and they have a genuine enthusiasm for imparting their skills, tips and pearls to their trainees.
Owner of the company, Leslie Fletcher, BSN, RN, MEP-C is the author of our inspiring curriculum. She is well known and well respected in the aesthetic community, and has trained both here in the U.S. and in Europe since 2007. She holds the only medical patent for a dermal filler technique ever to be granted in the United States.
---
EDUCATION
Beauty Innovator
Leslie Fletcher, BSN, RN, MEP-C is an influential thought leader in the aesthetics community, holding the only medical patent for a dermal filler technique ever to be granted in the United States.
Passionate about education, Leslie has been crucial in spearheading more in-depth educational possibilities for aesthetic professionals through her training company, The InjectAbility® Institute She also helps patients achieve their most beautiful potential through the latest scientific technology as a practitioner at the clinic she founded, The InjectAbility® Clinic. Leslie produces unmatched aesthetic results on the cutting edge of the industry's innovative techniques.
Leslie is passionate about instructing her trainers and trainees in the most innovative medical and artistic skills available at the InjectAbility® Institute. She also imparts her concepts and knowledge serving on faculty with several other educational and pharmaceutical companies. These venues offer her a unique window to the latest and most groundbreaking techniques in the world of injectables.
Leslie continually gives back to research and education as a seasoned lecturer for various national and international aesthetic conferences, round tables, and has participated in product and technology focus groups for major pharmaceutical companies. In 2012 she became a contributing editor for the European medical journal, The Journal of Aesthetic Nursing and has published over 20 medical aesthetic articles in peer reviewed journals.
Although well trained in medical science, Leslie looked to her past career as an accomplished seamstress and designer and employed the principles of architectural engineering for the rationale to support her cutting edge technique the ArqueDerma® Artistic Restoration Lift®. Today ArqueDerma® is now the only patented dermal filler technique in the US and is practiced by over 500 Licensed Practitioners who change the lives of thousands of patients worldwide each year.
These experiences combined with her ability to effectively communicate forward thinking concepts while cultivating her trainees makes Leslie and her training company, the InjectAbility® Institute a valuable industry resource for aesthetic medical practitioners worldwide.
---
MEMBERSHIPS AND ASSOCIATIONS
She is a member of American Society of Plastic Surgical Nurses (ASPSN), the Society of Plastic Surgical Skin Care Specialists (SPSSCS), and American Academy of Medical Esthetic Professionals (AAMEP) as well as Association of Medical Esthetic Nurses (AMEN). In 2008, she became one of only 100 practitioners in the U.S. to obtain certification in the medical aesthetic field as a Medical Esthetic Professional-Certified (MEP-C). She currently serves on the Global Advisory Board as well as contributing editor for MY FACE MY BODY GLOBAL.
---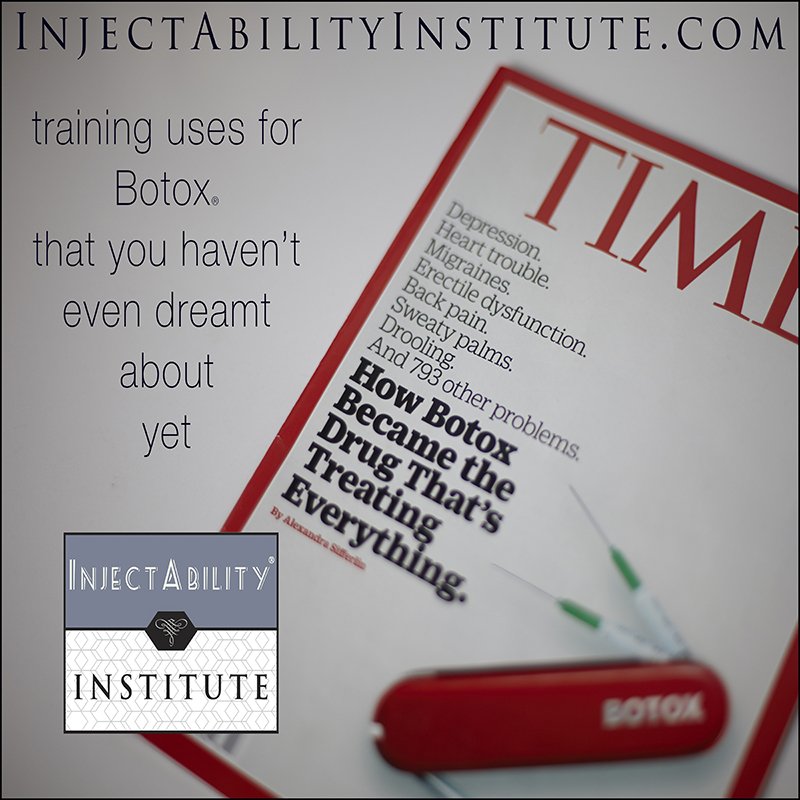 AWARDS AND RECOGNITIONS
2017 My Face My Body Ultimate 100 Global Leader In Aesthetics Award – Chosen out of a pool of candidates consisting of leading medical professionals from Europe, America, Australiasia, Asia and the Middle East
2017 People To People Award – The City of Torrance Office of Economic Development recognized development strategies with certificates of commendation from the mayor as well as regional elected officials.
2013 Beauty Guru/ Beauty in the Bag: Best Aesthetic Nurse
2013 Women's Wall of Fame, Innovator and Entrepreneur:El Camino College
2011 Innovator of the Year: South Bay Women of Distinction
Owned Patent:
August 14, 2012 USPTO US Patent 8,240,314 B2 Method Patent for Injecting Fillers into the Dermis
Owned Trademarks:
ArqueDerma® Artistic Restoration Lift®
InjectAbility®
Decade Dosing®
MicroTox®
InstaTox®
---
SERVICES
CME provider for US professionals: PA, RN, NP, MD
Fundamental through Master Level Injectable Education
Practice Management Education
Mentorship and Coaching
Precepting
---
COURSES
---
TESTIMONIALS
---
BEFORE AND AFTER GALLERY
---
PHOTO GALLERY
---
CONTACT INJECTABILITY INSTITUTE
==========
2223 Torrance Blvd
Torrance, CA 90501
Phone: (844) 446-5328
Email
InjectAbility Institute
InjectAbility Clinic
Arque Derma
Facebook
Instagram
Twitter
Google+
LinkedIn
YouTube
---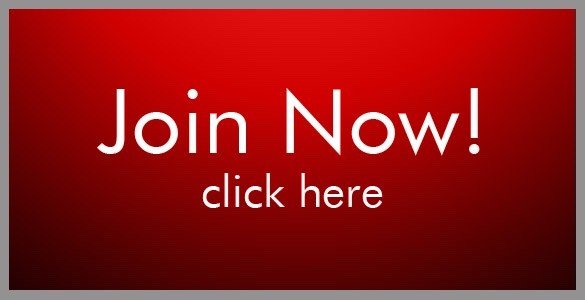 You can be a Featured Doctor or Featured Company with Aesthetic Everything. Inquire by e-mailing vanessa@aestheticeverything.com.
This message brought to you by Beauty Wire Magazine, the e-magazine by Aesthetic Everything. If you would like your news or press release shared with the aesthetic industry, please submit your article HERE. If you would like to join our network of over 50,000 aesthetic professionals and over 1 million followers, please click HERE.