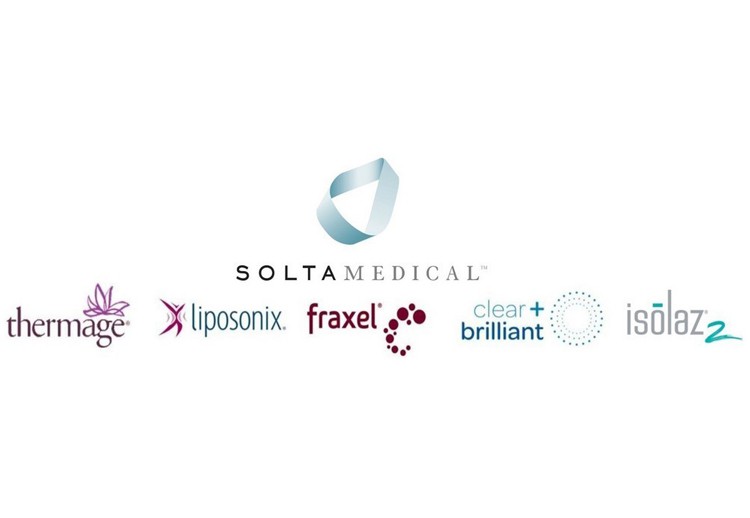 ---
Solta Medical, Inc. is a global leader in the medical aesthetics market providing innovative solutions with proven efficacy and safety backed by over 10 years of clinical study and research.
ABOUT
The company offers aesthetic energy devices for skin resurfacing and rejuvenation, acne reduction, body contouring and skin smoothing, and laser hair removal, as well as tools and accessories to help optimize the latest liposuction techniques. The Solta Medical portfolio includes the well-known brands Thermage®, Fraxel®, Clear + Brilliant®, Clear + Brilliant Pelo™, Liposonix®, Isolaz®, and VASER™ which collectively make up a comprehensive platform to address a range of aesthetic skin and body issues. More than two and a half million procedures have been performed with Solta Medical's products around the world. Solta Medical is headquartered in Hayward, CA with field teams and regional offices worldwide.
---
---
MEDICAL PORTFOLIO
Isolaz® – Vacuum and light based acne treatment for a cleaner, clearer complexion.
Clear + Brilliant® – Fight the signs of aging with natural-looking, radiant and glowing skin.
Fraxel® – Changing the face of skin rejuvenation for over 10 years.
Thermage® – Non-invasive treatment of wrinkles for smoother, younger-looking skin.
VASER® – Precision body contouring using minimally-invasive ultrasound technology.
Liposonix® – Non-invasive fat reduction treatment designed to help eliminate stubborn fat.
Clear + Brilliant Pelo™ – Fast and easy laser hair removal for all skin types with minimal pain on contact.
---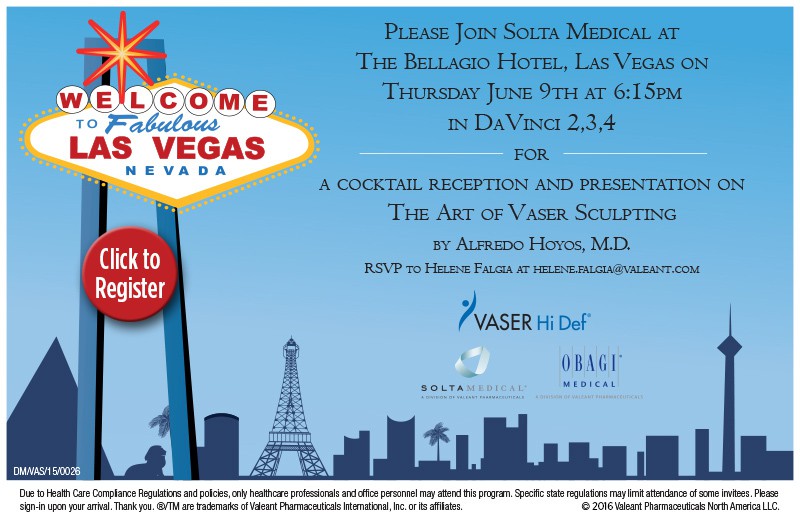 ---
SOLTA MEDICAL VIDEOS
Clear + Brilliant pelo™ laser, the game changer in laser hair removal
The Clear + Brilliant pélo laser™ features linear scanning technology to maximize efficacy and speed, and integrated contact cooling to enhance patient comfort.
---
Clear + Brilliant pelo™ laser hair removal for millennials
Shino Bay Aguilera, MD and Sabrina Fabi, MD discuss how laser hair removal is a beauty trend with renewed popular interest, and on the rise among the growing millennial population.
---
Clear + Brilliant pelo™ laser hair removal solutions for treating darker skin types
Leyda Bowes, MD discusses laser hair removal treatment challenges in patients with higher Fitzpatrick skin types, and how the intuitive technology of the Clear + Brilliant pelo ™ laser is able to address these to deliver effective treatment with minimal pain.
---
CONTACT SOLTA MEDICAL
25881 Industrial Boulevard
Hayward, CA 94545
Phone: (908) 927-0810
Email: info@solta.com
---
You can be a Featured Doctor or Featured Company with Aesthetic Everything. Inquire by e-mailing vanessa@aestheticeverything.com.
This message brought to you by Beauty Wire, the new magazine from Aesthetic Everything, and Aesthetic Agency. If you would like your news shared with the aesthetic industry, please submit your article HERE.