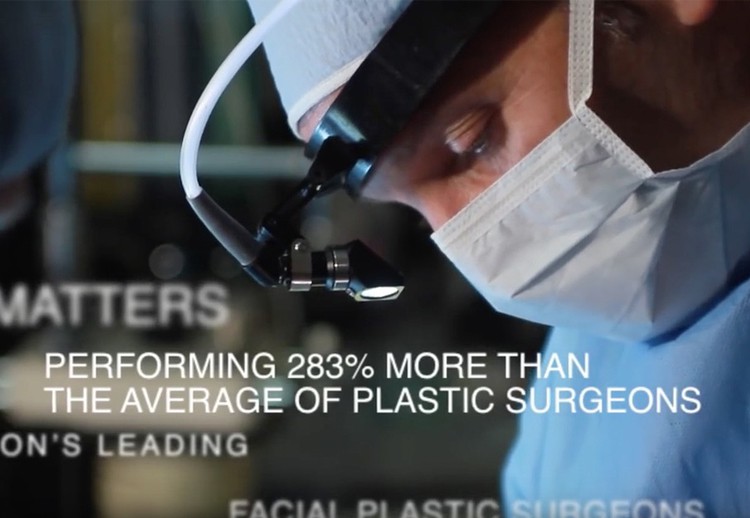 Steven Dayan, MD, FACS is one of the nation's leading facial plastic surgeons, well-known for his exceptional surgical techniques and natural results.
---
ABOUT
Dr. Steven Dayan is a board certified facial plastic surgeon, Top Doc, professor and researcher who has published over 100 articles in medical journals and five books. His 2013 book "Subliminally Exposed" reached number #9 on the New York Times Best seller list. Some of his accolades include: the American Medical Association (AMA) Foundation's Leadership Award and "Top Doc" recognition by numerous organizations including Castle Connolly, Check Book Consumer Guides, U.S News & World Report and Top 10 Facial Plastic Surgeons, Aesthetic Everything.
The mission of Dr. Steven Dayan is to make people look and more importantly feel beautiful with cosmetic products and services in the most honest and efficient manner. He also is founder and director of DeNova, a research organization that explores the frontiers of aesthetic medicine. A frequently invited keynote speaker he can be found throughout the globe communicating his findings and thoughts to the public, media and medical professionals alike.
---
---
SEE AND FEEL THE DIFFERENCE
---
WHAT MAKES DR. DAYAN SO DIFFERENT?
In addition to being a "Top Doc" and NYTIMES Best Selling Author, Dr. Dayan is also a board certified Facial Plastic Surgeon who has developed unique and advanced techniques proven in peer reviewed clinical research to result in those being treated to look better and feel better without anyone knowing quite exactly what was done. He is a frequent lecturer, physician educator and active researcher in emerging cosmetic medicine technologies and techniques. Additionally, he is an adjunct Professor at DePaul University teaching an undergraduate course in the "Science of Beauty and Attraction and Its Impact on Culture and Business".
Dr. Dayan has published over 100 articles and authored five books. His books range from Mastering the Business of Aesthetics to techniques on Fillers, Neurotoxins and lasers to "Subliminally Exposed" a NY Times Best Seller exploring the deepest, darkest corridors of the human mind.
---
SERVICES AND PROCEDURES
Surgical:
Rhinoplasty
Eyelid Surgery
Facelift
Neck Lift
Brow Lift / Forehead Lift
Chin Implants
Otoplasty
Fat Transfer
Submentoplasty
Nonsurgical:
Subliminal Difference (a unique combination of treatments only offered by Dr. Dayan and proven to result in those treated projecting a better first impression and achieving an improvement in the quality of their life)
Fillers
Botox
Dysport
Xeomin
Skin Tightening, Thermi
Lasers
Skin Care
Microdermabrasion
Coolsculpting
ThermiVa
ThermiSmooth
ThermiTight
---
At the office of Dr. Dayan, we don't care about models, we care about making YOU feel your most beautiful self! We have treatments to suit your every need! Come visit us and learn more.
---
CONTACT STEVEN DAYAN, MD
845 N Michigan Ave, #923e
Chicago, IL 60611
Phone: (312) 335-2070
---
You can be a Featured Doctor or Featured Company with Aesthetic Everything. Inquire by e-mailing vanessa@aestheticeverything.com.
This message brought to you by Beauty Wire Magazine, the e-magazine by Aesthetic Everything. If you would like your news or press release shared with the aesthetic industry, please submit your article HERE. If you would like to join our network of over 50,000 aesthetic professionals and over 1 million followers, please click HERE.