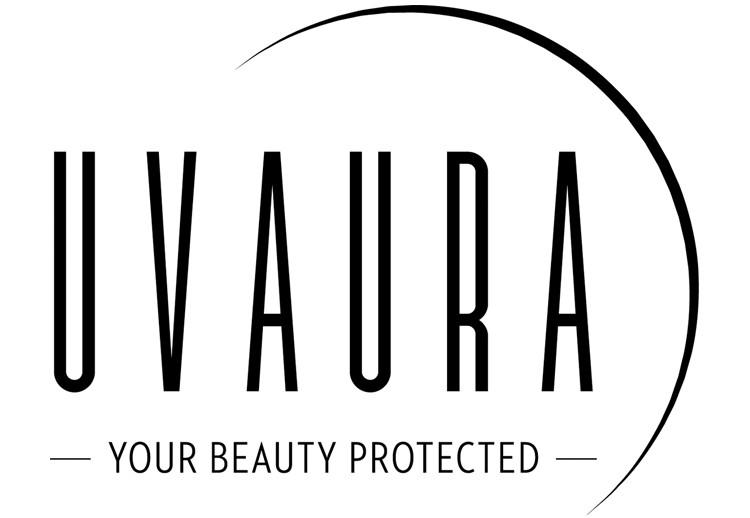 ---
Where style meets purpose, the UVAURA Sun Protection System
provides elegant and luxurious UV protection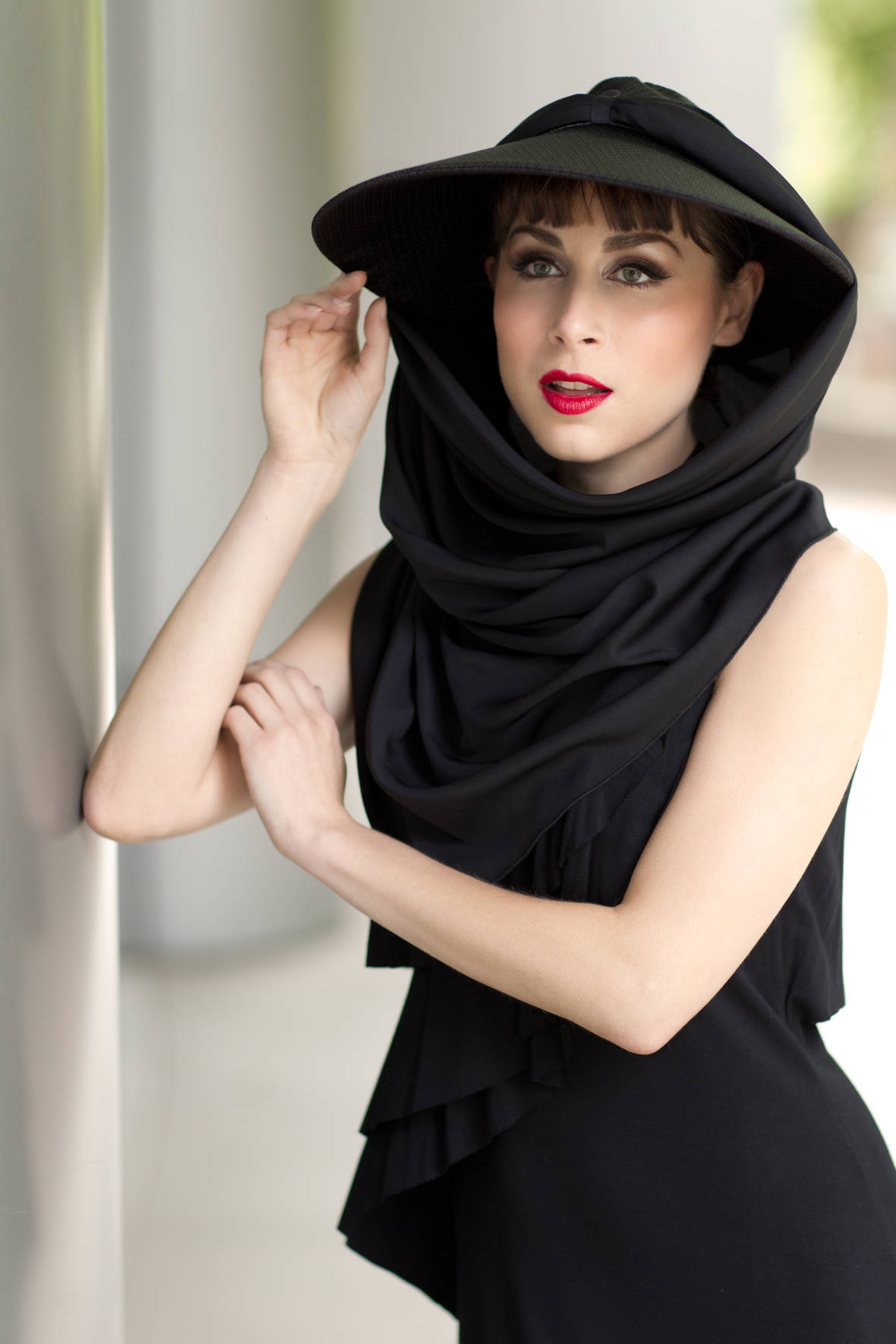 ABOUT:
UVAURA was designed and patented by Stephanie Bartelt. As an athlete and lover of the great outdoors, she needed more sun protection than that which was presently on the market. UVAURA was developed to provide elegant, yet advanced protection from the sun, without which, a sunny day was more stress than joy. She knew if she needed an elegant and comprehensive sun solution, other women must need it also.
UVAURA answers the need for unparalleled full face and upper body UPF 50+ protection. Timelessly elegant for any outdoor adventure or occasion, UVAURA brings an aura of safety from the sun's harmful rays in sophisticated style.
In addition, post-op plastic surgery and laser treatment patients will find stylish comfort, privacy through the use of the scarf and wide brim, as well as ongoing sun-block protection to prevent further skin damage. Those challenged by skin cancer, or other medical conditions necessitating sun avoidance, will bask in the aura of relief from sun exposure delivered by UVAURA.
Protect your health and your beauty with UVAURA.
---
---
---
DESIGN
An innovative, patented design, The UVAURA Sun Protection System provides maximum Ultra Violet Protection (UPF) 50+ protection in a stylish silhouette. The streamlined hat and scarf are crafted from lightweight, breathable materials. The hat and scarf are delivered in a lightweight travel bag.
All are UPF 50+ rated, packable, washable, wrinkle resistant and quick drying. The crown is contoured to fit the head securely with an allowance for sun protection and airflow. The wide 5.8inch brim design protects the entire face and upper body for most of the daylight hours. The soft, detachable, interchangeable scarves are crafted from European silk-like fabric. The scarves drape to protect the neck, back, shoulders, chest and lower face and are especially protective early and late day, when the sun's angle is lower in the sky. For additional UV protection the scarves can detach from the hat and be worn as a poncho, headscarf, shoulder wrap or pareo bathing suit cover.
UVAURA offers elegant, finely crafted, cool comfort and ultimate sun protection.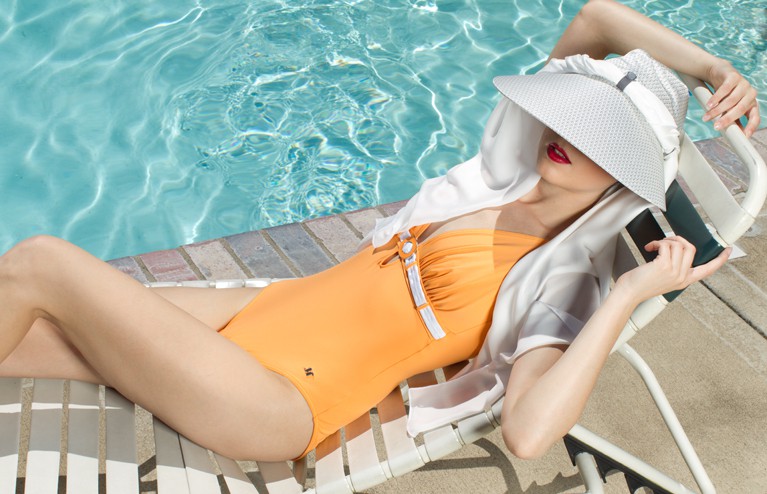 ---
MATERIALS
The UVAURA Sun Protection System is technically built and fashionably delivered UV protection:
▪ Tested at the International UV Test Laboratories, UVAURA offers UPF 50+ UV Protection
▪ The hat is crafted from luxurious, breathable, washable fabrics
▪ A moisture wicking performance liner is UPF 50+ rated, quick-drying and anti-microbial
▪ The engineered, 5.8 inch fabric-covered brim delivers advanced UV shading
▪ A plush, elastic interior head band wicks moisture as well as prevents forehead pressure indent lines
▪ A soft-lined stretch wind lanyard and sizing chord, with dual-push toggles, provides a secure personalized fit
▪ Ultra-lightweight detachable scarves of premium European silk-like fabric provide up to 50+ UPF protection
▪ The travel bag is light-weight, washable and packable

---
For more Information visit www.UVAURA.com
UVAURA is available on a wholesale basis. The hat and scarf are a perfect compliment to topical sun protection lines offered through a medical practice or aesthetic retail location. The patented design of the UVAURA Sun Protection System offers full face and upper body versatile UV Protection beyond what any other hat on the market offers. The product is the perfect answer to a patient's concerns about how they will live life under the sun post procedure. Contact us for more information or to schedule a product presentation.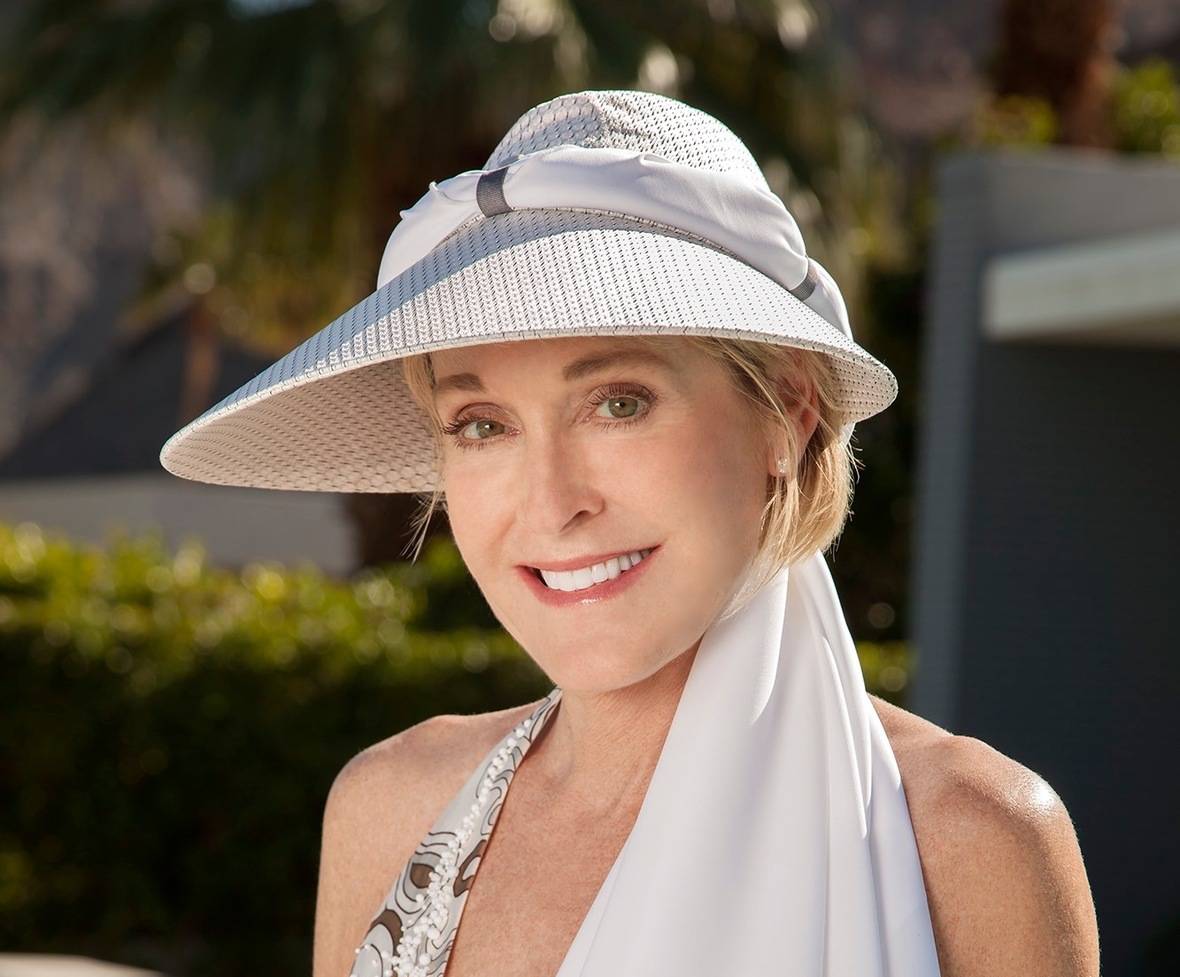 ---
If you have any questions, contact UVAURA
Stephanie Bartelt
President
UVAURA
Stephanie@UVAURA.com
760-422-4482
---
You can be a Featured Doctor or Featured Company with Aesthetic Everything. Inquire by e-mailing vanessa@aestheticeverything.com.
This message brought to you by Beauty Wire, the new magazine from Aesthetic Everything, and Aesthetic Agency. If you would like your news shared with the aesthetic industry, please request a quote from Vanessa.