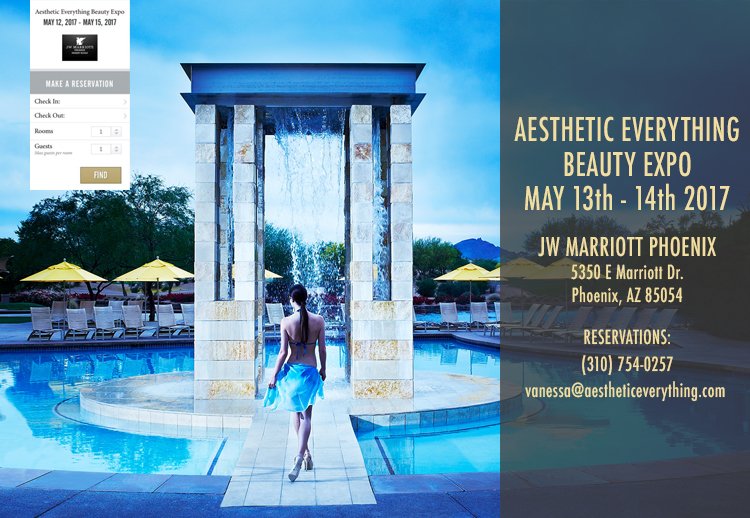 Join me in my hometown of Phoenix, Arizona for Prickly Pear Margaritas, Tacos, and evening Bon Fires by the pool!
---
I want to extend my warmest hospitality to all of you for our FIRST EVER Aesthetic Everything Beauty Expo, Anti-Aging, Cosmetics and Aesthetics Tradeshow in Phoenix, Arizona! 
I wanted to share my amazing home town with all of you for an event that we hope will last for many many years to come!
I love Arizona so much, and I am hoping you all will love it as much as I do. That's why I am extending my warmest welcome for all of you to come and stay the weekend at the stunning 5 Star JW Marriott Desert Ridge property in Phoenix Arizona. This is the most luxurious hotel and I am really bringing you home, as I actually was involved with the grand opening and launch of the property many years ago. The rate is $165 per evening.
Tacos and margaritas for miles, we want to welcome you to Arizona!
Feel free to bring your families as the JW Marriott features the largest pool in Arizona along with a Lazy River. We also will have an area set up for your families to enjoy the consumer portion of the show. The hotel is stocked with the finer things in life such as Starbucks, (cant live without it!) several fine restaurants, golf, and a world class spa. Nearby you will find another 100 plus restaurants to enjoy, plus hiking, mountain biking, and just 90 minutes away, the beautiful landmark city of Sedona, and many activities to enjoy.
Please contact the concierge before your arrival so that you can plan an amazing trip to Arizona that will be unforgettable.
BOOK YOUR BOOTH SPACE $2000 – 10X10 space
We ensure you an amazing time in Arizona! See you all then!
Vanessa Florez
www.AestheticEverything.com
Contact us with any questions:
E-Mail: vanessa@aestheticeverything.com
Phone: 310-754-0257
---
Saturday and Sunday, May 13th and 14th
10:00 AM – 6:00 PM
JW Marriott Desert Ridge
---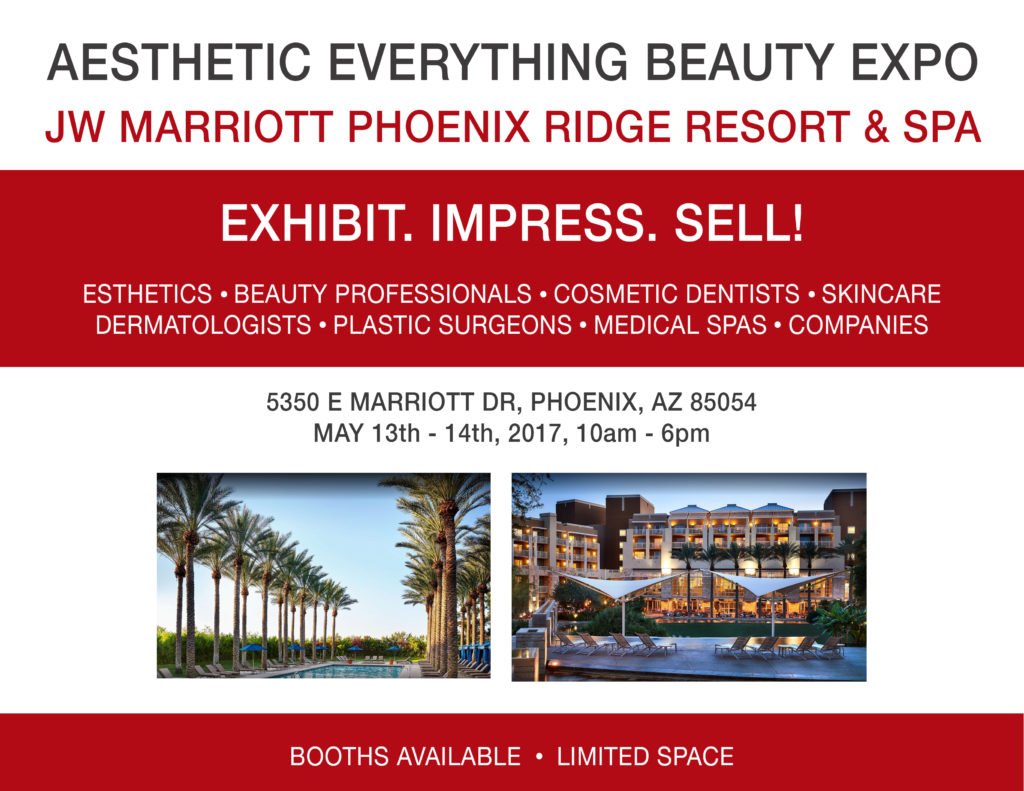 ---
---
---