ABOUT JetPeel USA
JetPeel USA is the U.S. distributor of JetPeel™ devices, accessories and JET-Skin Solutions. JetPeel™ technology is manufactured by TavTech LTD, the world leader in Jet technology for aesthetic and medical applications. JetPeel™ is a patented, FDA approved skin therapy system that offers multiple treatment applications: Lymphatic Drainage, Massage, Exfoliation, 3-D Chemical Peel, Extraction, and Infusion of medications, Platelet Rich Plasma, as well as skin and scalp nutrients. JetPeel™ is unique in both, the cosmetic and medical industries in that it combines compressed gases (air, medical O2 or CO2) with customizable treatment serums or medications to form a high-pressure aerosol stream of microdroplets. These droplets are then delivered 4 mm (1/8") deep into the skin at a speed of 447 mph (720 km/h), without causing any injury to the epidermis.
---
Awards and Recognitions
JetPeel™ has received extensive media coverage world-wide and just recently won the prestigious European Health Spa Award as well as the US Aesthetic Everything Award for the most innovative spa technology.
---
Services
JetPeel™ treats Fine Lines and Wrinkles, Uneven Skin Tone, Active Acne, Oily and Congested Skin, Sun Damage, Large Pores and Signs of Aging. JetPeelTM facial treatments employ a proprietary '4 Steps to Beautiful Skin' protocol to deliver superior customer satisfaction and treatment results:
o JET-Exfoliation and Massage – The high-pressure aerosol stream of JET-Detox Water (hypotonic Saline Solution, Aloe Vera, Colloidal Silver) and compressed gases (air, medical O2 or CO2) gently removes natural skin debris and exfoliates dead skin cells. It oxygenates the tissue & stimulates micro-circulation and lymphatic drainage.
o JET-3D Peel – Alpha and Beta Hydroxy Acids combined with vitamins and Aloe Vera Alpha and Beta Hydroxy Acids are infused to "unglue" the bonds holding dull, dead skin on the surface, without irritation and the typical post-peel scaling.
o JET-Extraction – A patented vacuum hand piece gently cleans out pores painlessly and effectively with just a light touch to the skin. No squeezing or scraping.
o JET-Infusion – Bioactive skin nutrients such as Vitamins, Hyaluronic Acid, Peptides and Stem Cells are infused deep into the dermis via patented jet stream technology. Skin nutrients are customizable to specific skin conditions.
Additional JetPeelTM Applications:
o Pre-Procedure Numbing: Anesthetics are infused prior to procedures such as Ultherapy or lip injections to reduce patient discomfort by 90 percent!
o Pre-Procedure Exfoliation and Hydration: Exfoliates and hydrates skin with JET-Detox Water prior to IPL Photofacials or Radiofrequency treatments to enhance treatment results.
o Scar and Stretch Mark Revision: JetPeel'sTM high-pressure aerosol stream breaks up dense scar tissue. It increases oxygenation and blood supply to the area and infuses collagen stimulating nutrients and Platelet Rich Plasma that heal the skin from the inside.
o Acne Treatments: JetPeelTM technology exfoliates and cleans the skin with hypotonic, anti-bacterial, anti-viral JET-Detox Water, extracts comedones and infuses skin healing and anti-bacterial skin solutions.
o Hair Restoration Treatments: It infuses bio-active nutrients and Platelet Rich Plasma to nourish hair follicles and encourage new hair growth. JetPeelTM hair restoration treatments are an effective augment to Hair Transplant services./span>
o Anti-Aging Treatments: JetPeel'sTM 3-D Chemical Peel encourages cell turn-over and powerful anti-aging nutrients and Hyaluronic Acid turn back time.
o Hyperpigmentation Treatment: Suitable for all skin types. Combines a 3-D Chemical Peel with the infusion of natural Bio-whites that inhibit the production of melanin in order to clear unwanted skin discolorations, including Melasma.
o Cellulite Treatments: JetPeelTM technology allows for the infusion of gaseous CO2 (Carboxytherapy) in order to break up fat cells, stimulate collagen formation and to promote neovascularization and oxygenation of the tissue.
o Oxygen Facial: JetPeel'sTM transdermal infusion technology enhances the effectiveness of traditional facial with the infusion of compressed O2 to encourage improved cell repair and vascularization.
---
Products
JetPeel RENEWAL COMPLEX: Alpha and Beta Hydroxy Acids are infused to "unglue" the bonds holding dull, dead skin on the surface. Simultaneously, the skin's pH is changed to a slightly acidic environment that keeps out harmful bacteria and prepares the skin for the absorption of skin nutrients.
JetPeel ANTI-AGING COMPLEX 1, 2 & 3 – These formulations contain Bio-peptides, Triple-Hyaluronic Acid and potent Vitamins to moisturize and tone the skin, repair cell DNA while reducing lines and wrinkles as well as skin discolorations.
JetPeel WHITENING COMPLEX: Contains a natural Bio-whiteTM complex consisting of plant extracts that inhibit melanin production. STAY-CTM, a stable and highly active form of Vitamin C, is a powerful antioxidant that protects the skin from free radical damage, while stimulating the formation of new collagen.
JetPeel ATX-NAT: Contains the myorelaxing bio-peptide Argireline, which has a Botulinum Toxin-like mechanism of action and reduces the depth of wrinkles.
JetPeel ANTI-AGING POWER BI-PHASIC: Contains "cell-penetrating peptides" such as Triple-Hyaluronic Acid, Bio-peptides, Phytohormones, and Phosphatidylcholine that boost the skin's repair system. These calming peptides are effective free radical scavengers, increase the production of elastin, reduce age spots and give that radiant look as they boost the production of Hyaluronic Acid.
JetPeel JETOP: Stimulates hair growth and reduces hair loss with the three active ingredients Capixyl, Redensyl and Pomegranate Extract. Capixyl stimulates collagen synthesis and strengthens hair connective tissue. Redensyl stimulates the stem cells of hair follicles.
JetPeel Patented Handpieces: Eight patented handpieces, varying in spray patterns and rate of flow, have been designed for specific JetPeelTM treatment applications.
---
Testimonials
Q1: "We were looking for a device that offers multiple treatment applications and revenue streams. JetPeelTM does just that. We use it for needle-free hair restoration and Platelet Rich Plasma infusion, scar revision, acne and "Notox" anti-wrinkle treatments, cellulite reduction, and, of course, facials and peels." – Dr. James Howton, Restore Beauty
Q2: "Since we have introduced Needle-free Hair Restoration, our clientele has grown exponentially. Clients actually look forward to their treatments and the results have been remarkable." – Victoria P., Bravo Skin Clinic
---
 PHOTO GALLERY
---
CONTACT JetPeel USA
Phone: 855-JET-PEEL
Email
Website
Facebook
Twitter
Instagram
Pinterest
YouTube
---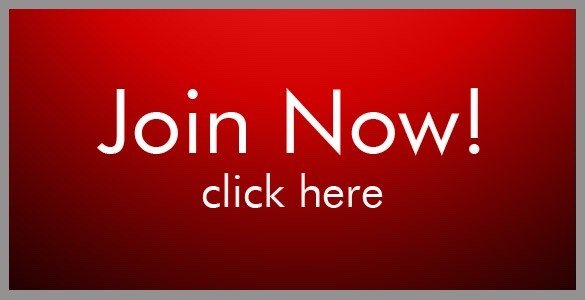 You can be a Featured Doctor or Featured Company with Aesthetic Everything. Inquire by e-mailing vanessa@aestheticeverything.com.
This message brought to you by Beauty Wire Magazine, the e-magazine by Aesthetic Everything. If you would like your news or press release shared with the aesthetic industry, please submit your article HERE. If you would like to join our network of over 50,000 aesthetic professionals and over 1 million followers, please click HERE.