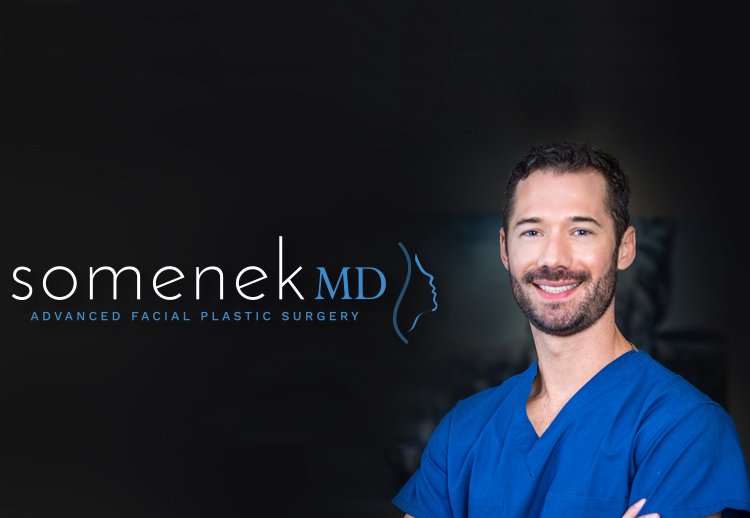 Dr. Somenek of SomenekMD is trained in the most innovative techniques of facial plastic surgery. His specialities include rhinoplasty and facial rejuvenation.
---
ABOUT MICHAEL T. SOMENEK, MD: SOMENEKMD
Michael Somenek, M.D., is a Washington, D.C. facial plastic surgeon and founder of SomenekMD – Advanced Facial Plastic Surgery. His practice offers specialized cosmetic and reconstructive services in the heart of the West End outside of Georgetown. In addition to his high levels of experience and talent, Dr. Somenek is also a compassionate and warm surgeon who finds personal fulfillment in helping patients rejuvenate their appearances and their confidence.
As a facial plastic surgeon, Dr. Somenek specializes in a variety of procedures, including popular aesthetic facial surgery procedures such as facelifts and eyelid surgery. He also has a special professional interest in the intricacies and challenges of rhinoplasty. Rhinoplasty patients come from around the nation as well as internationally with complex revisionary issues with their noses. Rhinoplasty is one of the most difficult facial plastic surgeries and he understands the intricacies and how to make a nose aesthetically pleasing as well as preserving the function of the nose so you can breath postoperatively.
Dr. Somenek also performs a variety of minimally invasive procedures, both surgical and non-surgical. Surgical options include facial liposuction, endoscopic brow lift, and the S Lift. These techniques require only very small incisions but can have a noticeable effect on a person's appearance.
Dr. Somenek's intensive training in the complex structures of the face, head, and neck make him stand out among plastic surgeons in Washington, D.C. He is a trainer and teacher to other physicians across the country on all injectables and frequently sees patients that need an expert opinion. Even for less invasive procedures such as BOTOX® Cosmetic injections, he can use his broad knowledge to administer precise treatments that exceed each patient's expectations.
Recognized as a Top Doctor
As an experienced rhinoplasty specialist, Dr. Somenek has earned the distinction of Top Doctor by RealSelf, a respected online forum that provides patients and people considering aesthetic procedures access to specialists in a variety of disciplines. Fewer than 10% of the doctors in the RealSelf community earn this award. The RealSelf Top Doctor award demonstrates Dr. Somenek's high patient satisfaction ratings, his ongoing commitment to the online community, and the consistently positive feedback he receives for the answers he provides.
In October 2016, Dr. Somenek was named the top facial plastic surgeon in the eastern United States by Aesthetic Everything. Each year this exclusive organization for aesthetic professionals honors outstanding individuals in a range of specialties.
Dr. Somenek's Aesthetic Values
Facial proportions and balance are the top priority for Dr. Somenek when analyzing and treating a face. All too commonly, people create changes to their face that do not look natural or fit the individual's features. This leads to the "fake" or "plastic" look that most people want to avoid. By adhering to the basics of proportions and facial harmony, Dr. Somenek's goal with each patient is to achieve a natural and refreshed look.
Achieving your aesthetic goals involves a comprehensive approach. Dr. Somenek uses computer imaging and photography to analyze the face and understands that lighting and shadows can play a role in how we perceive ourselves. Everyone's face and individual anatomy is different and Dr. Somenek understands that not everyone should be held to the same standard as to what looks good. So many factors contribute to an ideal outcome and all unique attributes should be considered including the individual's anatomy, ethnicity, and facial shape. All of this is put into perspective and considered when you visit him for any type of treatment.
Listening to each patient's needs and desires helps to tailor the best treatment plan for you. Dr. Somenek prides himself in his ability to communicate and relate to each of his patients. When at the office, he takes his time to sit and understand your motivations for any type of procedure or enhancement that you are interested in.
Dr. Somenek and his team understand that we are more than just a team of medical practitioners. Rather, we become a vital part of each patient's personal journey toward self-contentment and a better quality of life. Dr. Somenek finds vast personal fulfillment in that role, and that's why he takes the time to truly get to know each patient and his or her motivations for surgery.
Dr. Somenek has the knowledge, skill, and experience to provide beautiful results, but it is his compassion that spurs patients to trust him and welcome him into their lives.
---

AWARDS AND RECOGNITIONS
RealSelf Top 500
"10 Best" 2 years in a row 2016-2017 for Patient satisfacton by the American Institute of Plastic Surgeons
RealSelf Top Doctor Rhinoplasty
---
PROCEDURES
SURGICAL PROCEDURES
Blepharoplasty, Browlift, Chin Augmentation, Facelift, Earlobe Repair, Facial Fat Grafting, Facial Scar Revision, Lip Reshaping, Rhinoplasty, Revision Rhinoplasty, Otoplasty
NON-SURGICAL PROCEDURES
Injectables (Botox, Dysport, Xeomin), Dermal Fillers (Restylane, Juvederm, Radiesse, Belotero), Kybella, Microneedling, Platelet Rich Plasma
LASERS
Intense Pulsed Light, Laser Genesis, Titan Skin Tightening, Microneedling with Radiofrequency (Intracel), Liquid Facelift, Hand Rejuvenation, Chemical Peels
PRODUCTS
Le Mieux Cosmetics
EltaMD sunscreens
Restorsea cosmeceuticals
Latisse
---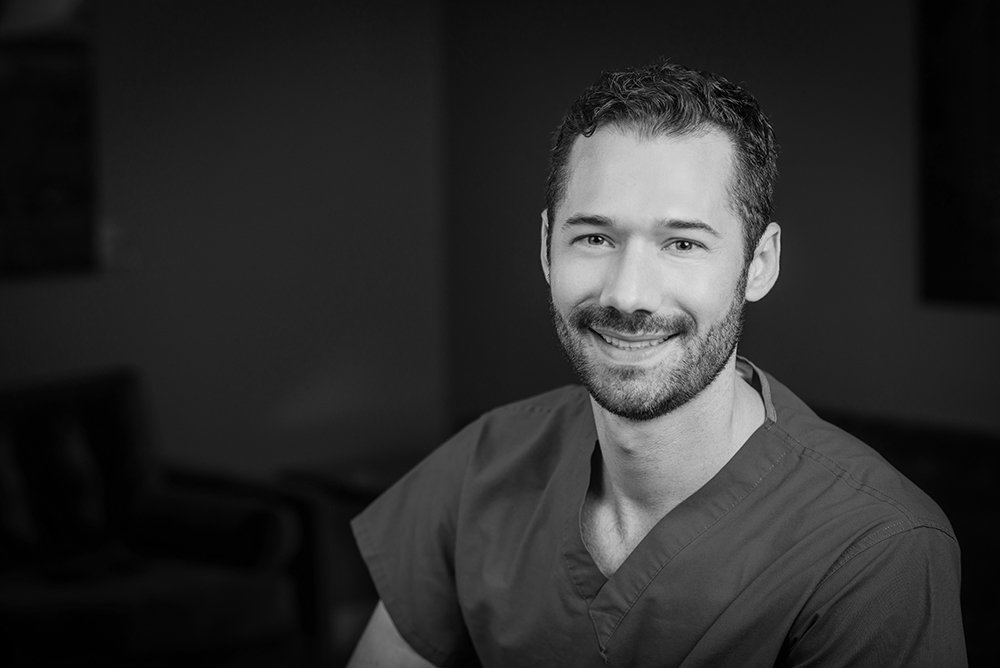 TESTIMONIALS
"All in all, I could not be more pleased."
5 Star Rating – Written on May 19, 2017
"My rhinoplasty consultation was detailed and thorough; my experience on the day of the procedure was flawless, and my recovery was prompt. Three months in, my nose looks perfectly natural and finally fits my face, even as the post-surgery swelling has yet to subside entirely. All in all, I could not be more pleased."
By stavru01
"They make you feel comfortable and are competent."
5 Star Rating – Written on May 19, 2017
"Dr. Somenek was recommended to me from another one of my doctors and I am so glad I waited to find the best doc for my needs. They make you feel comfortable and are competent. Making an appointment and follow up was a breeze and I had no issues reaching someone when I had questions."
By ksouthern1
"He alleviated any fears that I had"
5 Star Rating – Written on May 19, 2017
"I recently had my tear troughs treated with filler, which were deep and dark, injected by Dr. Somenek. He alleviated any fears that I had prior to the treatment, and had a very calm, unrushed bedside manner. My eyes never looked better!"
By ikribell
"Still improved my overall look tremendously."
5 Star Rating – Written on May 19, 2017
"I had a very thin upper lip to start off with and always wanted a fuller lip to fit my face. I received Restylane and I'm happy to say that I finally have lips! My result looks natural but it still improved my overall look tremendously."
By ksullivac
"Dr. Somenek took his time to explain the procedure."
5 Star Rating – Written on May 19, 2017
"Dr. Somenek took his time to explain the procedure to me and gave me realistic expectations about the pain and the recovery time."
By ics231
"The results are genius and quite refreshing!"
5 Star Rating – Written on May 19, 2017
"I was so impressed with his solution and his artistic method of the procedure. The results are genius and quite refreshing!"
By misserika918
"Dr. Somenek explained everything."
5 Star Rating – Written on May 19, 2017
"Dr. Somenek explained everything he was doing while he was injecting. Not only did this make me feel at ease about the procedure, but it educated me as well."
By jet_r
---
VIDEO GALLERY
---
CONTACT SOMENEKMD
2440 M St NW
#510
Washington, DC 20037
Phone: (202) 810-7700
Email
Website
Facebook
Twitter
Google+
Instagram
LinkedIn
---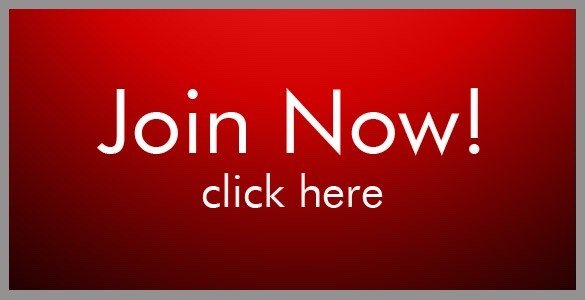 You can be a Featured Doctor or Featured Company with Aesthetic Everything. Inquire by e-mailing vanessa@aestheticeverything.com.
This message brought to you by Beauty Wire Magazine, the e-magazine by Aesthetic Everything. If you would like your news or press release shared with the aesthetic industry, please submit your article HERE. If you would like to join our network of over 50,000 aesthetic professionals and over 1 million followers, please click HERE.