ABOUT Oncology Training International (OTI)
The innovative and pioneering concepts of OTI were designed and implemented in 2007 to provide more advanced and comforting modalities of aesthetic treatments and care for patients undergoing active cancer treatments and with a history of cancer. Oncology Esthetics expert and author Morag Currin saw a gap in the circle of care in the world of cancer where patients are psychologically devastated by the side effects of the disease, and treatment. As a result of her research, she created the Oncology Esthetics® Foundation Training which has now been expanded to include Appearance Recovery, Mental Wellness, Patient Aftercare and Advocacy Services.
Consulting and training services offered by OTI are designed specifically for healthcare, wellness and spa practices that are embracing services for people living with cancer. Practices with staff trained in Oncology Esthetics and the expanded trainings are now able to offer additional services that embrace the patient from a body, mind and spirit perspective.
With over 10 years of executive training, speaking, and most importantly, real-life, in-the-trenches business experience, in the world of cancer healthcare and spa, her view is radically different. Morag is known for her practical, street-savvy style and passion; her fusion of real-life stories and her conversational techniques connect with her students at an intimate, intense and individual level.
Morag has served as the international director and educator with Oncology Training International (OTI) since its beginnings in 2007. Prior to her pioneering efforts, Morag, an esthetician/skin care therapist by education and passion, used to train estheticians or skin care professionals while working for a skin care product laboratory, plus she has been a practicing skin care professional for 24 years.
---
Education
Mental Wellness using Aromatherapy and Bach Flower Essences – Balnea Institute
Oncology Massage -Tracy Walton & Associates
Corrective Makeup – Suite HOPE
Mental Health – Equine Facilitated Wellness (EFW) Practitioner – NAEFW
Permanent Makeup – Academy of Advanced Esthetics and Permanent Cosmetics
Adult Oncology Core Course – Banner Good Samaritan Medical Center
Skin Diagnosis and Treatment; Cosmetic Chemistry and Advanced Skin Analysis – Pastiche Resources Ltd, NZ
Massage for People Living with Cancer – Banner Desert Medical Center
Esthetics – Massage – Nail Technology – Laser – Electrolysis – Reflexology and Meridian Therapy
---
Memberships and Associations
Director – International Society for Oncology Esthetics, and she is on the Advisory Committee of Cancer Knowledge Network (CKN)
---
Awards and Recognitions
Morag's successes include a published clinical study using the Oncology Esthetics best practices; implementation of Oncology Esthetics in spas, clinics, oncology and wellness centers in 12 countries. She contributes to many consumer and business magazines, and her work has appeared in numerous national and international publications. She is also the author of Oncology Esthetics: A Practitioner's Guide (Allured Books 2009 and 2014) and Health Challenged Skin: The Estheticians' Desk Reference (Allured Books 2012).
---
Services
Consulting and Education using specialty focus on cancer survivors
---
Testimonials
From cancer survivors attending our Oncology Esthetics Foundation training:
"I have ovarian cancer and live in the adjoining town of Los Gatos. Perhaps the Los Gatos Spa or another Bay Area spa will offer your Clinical Oncology Esthetics treatments. I'd very much like to attend a future session. Please put me on your mailing list. Thank you – and good for you to be focusing on the beaten up skin & bodies of women dealing with cancer and chemo. We could use your help physically & mentally!"
H. E. – Los Gatos, CA
"I wish this service [Clinical Oncology Esthetics] had been available to me. Laying in bed my skin was so dry it was cracking and with the chemo and radiation treatments to have my feet and hands massaged would have made me feel very feminine. My bald head and ears would have loved it. I would not have wanted a full facial so much as my skin got very thin and the facial scrub would probably have irritated my skin. However, I wish I had been offered a spa treatment so that I did not have to think about dying, my next bowel movement or vomit attack but just to lay there and be pampered. I think a treatment like this would have been very beneficial to my mental well being. I do not think talking about the products would have helped it would have irritated me giving me information about this and that when you do not know if the next day will come around just the feeling of having my skin pampered would be enough. The products while nice for a treatment with no smells during treatments. I still go back to the products I used before cancer. I would definitely want to have a spa treatment by someone trained in this service. Definitely a test of each product tested on a very small area before applying to larger skin area."
D. E – Phoenix, AZ
"I have been using the TecNiche products for a few years now, and always find them to be gentle and nourishing to my skin. During radiation treatment for breast cancer, I was so careful not to use abrasive or irritating products on my face and chest. These products are very appropriate for post surgical grooming.
I definitely feel that training for aestheticians treating cancer patients is very important. After my bilateral mastectomy, I occasionally received an upper body massage of the back and neck at the radiation oncologist's office. This was a relatively new service, and frankly looked upon with ambivalence by the oncology staff. But for me it was very important. I lived alone, and these sessions were the only time I was touched. I hadn't realized that void. During one of my first massages, all my emotion welled up and spilled over. So I feel the massage offered an emotional outlet for me during the most difficult time of my life.
Being a breast cancer survivor, it is crucial that my caregiver understands the importance of proper massage flow to avoid the danger of lymphedema. Professional training is not only helpful but imperative to avoid lymphatic complications."
J.Z. – Phoenix, AZ
"Thank you for the invitation to once again participate in your Clinical Oncology Esthetics training. I am so glad to know there are people like you caring about us cancer survivors. I will be able to participate on Tuesday January 18th. See you then."
J.R. –
"It is most important that the esthetician be trained to work with cancer patients during treatment and recovery and benefits from spa treatments include relaxation, stress reduction, psychological and peer comfort. Folks like me resist "group therapy" or treatments other than medical. Being exposed to an esthetician forces a cancer patient to do something good for themselves in spite of themselves!!!"
K.M – Glendale, AZ
"I think the Clinical Oncology Esthetics training is essential with respect to sanitation issues and port care. It is important that estheticians be trained to work with cancer patients during treatment and recovery as patients don't want to have to keep explaining their treatment."
M. B. – Phoenix, AZ
"Spa treatments for me include benefits such as relaxation, stress reduction, skin rejuvenation and psychological aspects. It is extremely important to me that the esthetician be trained to work with cancer patients during cancer treatment and recovery otherwise too much damage can be done."
S.G. – Glendale, AZ
From RN's who present as oncology experts at the Oncology Esthetics Foundation Training:
"I had the privilege of presenting, as the medical professional educator, in the Oncology Esthetics Training Program. I have 25+ years of experience as an certified Oncology RN. I found the program to be a unique, comprehensive, in-depth course prepared with great care. The course provides estheticians with up-to-date education that will allow them to go out into their own practice and make informed, educated choices and assessments with their clients to provide safe services.
The reality of cancer and the impact of the disease and treatment on the body are profound. Clients with cancer and those undergoing cancer therapies require special care and considerations. The comprehensive education and training provided in Morag's' program empowers estheticians to create an optimal, safe, individualized program designed around each client's specific needs and challenges. Clients can feel secure knowing that esthetic services they receive are individualized for them and will be complementary to their cancer treatments, not detrimental.
I would highly recommend this course for anyone in the esthetics profession with an interest in providing safe services to clients with cancer. I will encourage patients that I have contact who are seeking out esthetic service to look for one with this certification."
Pat Walden RN, Novi, MI
"As an Oncology Nurse Navigator I am impressed with OTI's Oncology Esthetics Foundation Training. Our patients deserve to have high quality safe skin care and I would refer my patients to an Oncology Certified Esthetician. I like the fact the esthetician has knowledge of cancer and what our patients go through, and that they practice techniques to keep our patients safe. I cannot imagine a better gift to give our cancer patients than an opportunity for them to make a choice to be pampered, feel good, and be safe. Morag has researched her techniques to provide the esthetician with the skills you need to help our cancer patients. The knowledge you obtain will be worth the money you invest to provide credibility, a new sense of adventure, and most importantly the trust and friendship of oncology professionals and your clients."
Debra McCreary, BSN, RN, OCN, Ocala, FL
"Cancer can be a very overwhelming and scary diagnosis. That, coupled with treatment, can be a very anxious time for patients. It is important patients have an outlet to relax, de-stress and feel good about themselves. Safe spa treatments can do just that. Until Clinical Oncology Esthetics®, cancer patients were not able to enjoy these treatments because of their needs and the lack of knowledge regarding how spa treatments could be safe. Now, patients can have the spa experience tailored to their needs. To have a break from the rigors of treatment, even for a short spa treatment is priceless and a most well-deserved gift."
Caitlin Pasquale, RN, BSN., Boston, MA
From Physicians considering implementing and directing Oncology Esthetics services into their practice:
"Because of this training in Oncology Aesthetics, this will serve as an avenue for us doctors to be able to touch every single heart of a cancer victim and this will bring more for their families. Thanks OTI for bringing the technology in the Philippines through PAAAMMI."
Charlie Mendez, MD – Manila, Philippines
"It opened my eyes to the bigger picture of how it is to give a better quality of life to patients with cancer. It made me realize how important it is to empathize with our patients (CA) and how important "internal" aesthetics is than "external." It is a reminder that it is for us health providers to put back the dignity and self-esteem and confidence of our CA patients."
Francis Decangchon, MD – Manila, Philippines
---
 PHOTO GALLERY
---
VIDEO GALLERY
---
CONTACT ONCOLOGY TRAINING INTERNATIONAL (OTI)
Phone: (306) 771-2307
Email
Website
Facebook
Twitter
Google+
LinkedIn
---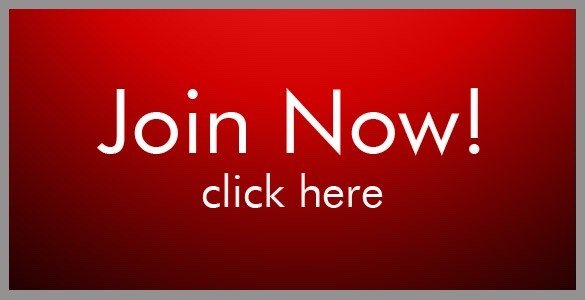 You can be a Featured Doctor or Featured Company with Aesthetic Everything. Inquire by e-mailing vanessa@aestheticeverything.com.
This message brought to you by Beauty Wire Magazine, the e-magazine by Aesthetic Everything. If you would like your news or press release shared with the aesthetic industry, please submit your article HERE. If you would like to join our network of over 50,000 aesthetic professionals and over 1 million followers, please click HERE.