ABOUT PracticeProfitabilityMD.com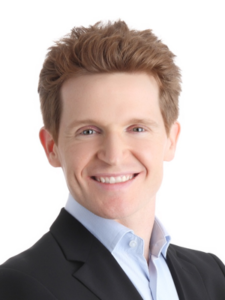 In his award-winning Practice Profitability MD coaching and mentoring program, Double Board-Certified Facial Plastic Surgeon Dr. Rich Castellano will train and teach you the proven strategies and techniques he used to take his practice from the brink of bankruptcy to generating over $3 million per year in cosmetic revenue – as a sole provider – with NO insurance reimbursement. Practice Profitability MD now trains doctors all over the world with powerful results and guaranteed satisfaction!
---
ATTEND OUR FREE WEBINAR
How I Do It, And You Can Too! Over $3 Million in Annual Cosmetic Revenue, 1 Provider, No Insurance
---

---
SERVICES
The Practice Profitability MD System will train you using powerful strategies how to…
-Avoid burnout
-Be more productive, boost staff morale and loyalty and make the office fun
-Turn your waiting room into a WOW! Room
-Manage unrealistic patient expectations
-Handle and prevent negative reviews
-Eliminate price-shopping
-Profit from social media
-Close more consultations and increase overall practice profitability
---
PRODUCTS
–PracticeProfitabilityMD.com Online Coaching and Mentoring Program
-Practice Profitability MD 2-Day Live event April 20-21 2018, Tampa, FL
---
EDUCATION
University of South Florida, MD, Medicine
Alpha Omega Alpha Medical Honors Society
1995 – 1999
Indiana University–Purdue University Indianapolis
Residency, Head & Neck Surgery
1999 – 2004
Indiana University–Purdue University Indianapolis
Fellowship, Facial Plastic & Reconstructive Surgery
2004 – 2005
---
AWARDS AND RECOGNITIONS
-Practice Profitability MD System awarded Aesthetic Show "The Big Deal" $10K prize
-USF Fast 56 Growing Companies
-AestheticShow.com Best Facial Injectable Enhancement
-#1 Bellafill Diamond injector in the United States
-Merz Aesthetics Ambassador Member
-Galderma Aspire Preferred Associate
-Recognized as a Top Trainer and an International Center of Excellence for Suneva Medical
-Most Compassionate Doctor Award, Patient's Choice Award Vitals.com
-Wall Street Journal Bestselling Author
---
TESTIMONIALS
"I did not think Practice Profitability MD would be worth my time or money because I did not think I would learn anything new. To my surprise, Rich's analysis of how to improve my practice and take it to the next level was very insightful. The key strengths Rich provides are how to identify and critically analyze problems, then how to develop and implement realistic solutions. This helps doctors optimize their practice and take it to next level while inspiring patient and staff loyalty. Rich's course inspires me to be a better doctor and practice owner."
Adam Schaffner | MD, FACS, Plastic Surgeon, New York, NY
"After sitting with my staff to go over the strategies from the [Practice Profitability MD] masterclass, I could see light bulbs going off in their heads. Based on your innovative suggestions, one thing we've really benefited from has been – the checklist. New ways to capture important info and making sure they do every item, every time. It makes my staff more confident they can say it so that people understand it. We have also found that we run into fewer misunderstandings with callers."
Jonathan Kaplan | MD, MPH, Plastic Surgeon, San Francisco, CA
"I had so much going on, I just didn't think I had time to join. Practice Profitability MD gave me a simple structure to take action and grow my practice. You've done a great job helping with what other people tend to be uncomfortable with – like being humble, selling yourself, putting yourself out there. Doctors often internalize problems and don't always act on them. I just have to get out there and do it!"
Robert Whitfield | MD, FACS, Plastic Surgeon, Austin, TX
---
MEMBERSHIPS AND ASSOCIATIONS
Volunteer Physician with Judeo-Christian Health Center
May 2006 – Present
Mentoring Physician with BrainExpansions.org
Jun 2016 – Present
USF College of Medicine Alumni
---
VIDEO GALLERY
---
PHOTO GALLERY
---
CONTACT PracticeProfitabilityMD.com
Phone: (813) 422-8444
Email
Website
Facebook – PPMD
Facebook – ImageLift
Twitter – PPMD
Twitter – Dr. Rich Castellano
Instagram
LinkedIn
---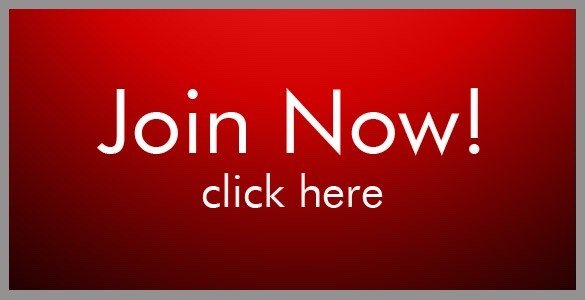 You can be a Featured Doctor or Featured Company with Aesthetic Everything. Inquire by e-mailing vanessa@aestheticeverything.com.
This message brought to you by Beauty Wire Magazine, the e-magazine by Aesthetic Everything. If you would like your news or press release shared with the aesthetic industry, please submit your article HERE. If you would like to join our network of over 50,000 aesthetic professionals and over 1 million followers, please click HERE.