ABOUT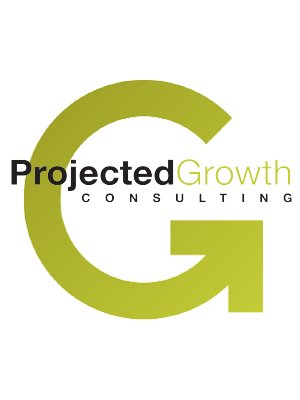 The Projected Growth Consulting Team is comprised of industry professionals who understand every challenge that you are facing in your practice. PRIMARILY, BECAUSE WE HAVE BEEN WHERE YOU ARE NOW.
We have been the owner, the manager, the medical assistant, the consultant and the patient! 18 years ago, we found what works – without fail – and we decided we couldn't keep it to ourselves. We want to share it with you and help you run the business of your dreams – and your patient's and staff's dreams!
Projected Growth Consulting provides a comprehensive range of Plastic Surgeon and Medical Spa consulting services focused on "projected growth strategies."
We work with over 30 practices a month nationwide to increase profitability. Our OnSite Events have sold more than $15 Million in revenue on behalf of our clients in 2017. We continue to live our mission by creating proven results with our proven systems.
---
Services
Full consulting services expand from finance and marketing to sales training, staffing, cost analysis, compensations systems, new profit center analysis, launch and growth.
▪ Annual Marketing Plan Program
▪ Financial Analysis & Benchmarking Program
▪ OnSite Successful Sales Event Program
▪ Human Resources & Compensation Program
▪ Social Media Training Program for Elective Medical Industry
▪ Graphic Subscription Program for Technology Specific Content
▪ Customized Virtual Technology Sales Training Programs
---
AWARDS AND RECOGNITIONS
Darren Hardy High-Performance Forum Alumni
2014 VIP for Worldwide Who's Who Registry
---
MEMBERSHIPS AND ASSOCIATIONS
Aesthetics Show Faculty Member
National Association of Professional Women
Women's WED Idaho | Spokane Delegate
---
Photo Gallery
---
Video Gallery
---
Aesthetic Everything Beauty Expo 2018 Hosted by Gretchen Rossi, is excited to announce our Featured Speakers for The Aesthetic Everything Beauty Expo August 10-11th, 2018 at The Phoenician Resort, Scottsdale Arizona!
Kelly Smith, CEO of Projected Growth Consulting
"Top 10 Mistakes that are Killing Your Profit!" – Friday, August 10th, 10:00am
"Secrets to Social Media ROI" – Friday, August 10th, 1:00pm
---
Kelly, Founder & CEO of Projected Growth Consulting is a University of Washington Alumni and has over 20 years' experience as Entrepreneur, Day Spa Owner, Medical Spa CFO and Business Consultant.
Projected Growth Consulting specializes in Financial Analysis, Strategic Marketing Analysis Programs, as well as OnSite Events for Physicians Nationwide. PGC hosts over 350 Events per year for their clients and have sold over $15M this year for their client's elective medical practices. Projected Growth Consulting is Kelly Smith's second 7 figure venture.
Awarded VIP in Worldwide Who's Who Entrepreneurs 2014, Kelly continues to mentor and grow Elective Medical Practices throughout the United States with her semi virtual team of over 10 women! She currently speaks at Industry Trade Shows as Faculty and for several large laser manufacturers in Elective Medical industry. She is committed to continuing personal growth and has worked personally with Michael Neil and Darren Hardy.
Kelly is the mother of 2 teenagers and when she is not watching one of their games she enjoys water skiing, snow skiing, windsurfing and yoga!
---
Testimonials
"As a new NeoGraft provider, we were a bit nervous about getting our first event started. PGC far exceeded our expectations. Excellent event!"
– J. Kevin Duplechain, MD, FACS – Lafayette, LA
"We had lots of questions and Joy was very patient, gracious and held our hand every step of the way! She did an excellent job credentialing our practice. Her enthusiasm for the BodyTite/FaceTite procedure was very evident!"
– Drs. Izenberg, Hing, Beil and Sherick – OnSite Event Testimonial
"This was our Votiva Launch Event – we needed to plan/organize and sell the Forma V procedure. The event was VERY successful. Great communication prior to event. Joy did an amazing job in helping us prepare for the event. Joy's ability to get patient participation was very helpful."
– Dr. Bui, Michigan Women's Care – OnSite Event Testimonial
"We needed someone to provide a fun welcoming experience for the patient's to learn about our new device and it was definitely delivered. Joy was awesome! So professional, entertaining and informative! We were extremely pleased. The patients all commented on how much they enjoyed "learning" about the procedure!"
– Dr. Gauthier, Gauthier Plastic Surgery – OnSite Event Testimonial
"The event packet along with the online seminar were extremely helpful and made us feel prepared and excited about the event. Joy was there for us every step of the way to answer questions, offer strategies and advice, and facilitate our event. She frequently checked in with us and made sure we had everything that we needed. Joy's presentation and interactions with our guests were perfect. Though the evening was obviously sales focused and driven, nothing felt like a 'sales pitch'. She conveyed her genuine experience and knowledge seamlessly and put our guests at ease."
– Drs. Paschal & Karchner, Physios Aesthetics – OnSite Event Testimonial
"We needed a good presentation, professional and organized. Nina did a great job! Very knowledgeable and prepared. I can't think of anything that could have made it better! The presentation was excellent!
– Dr. Markmann, Metamorphosis Plastic Surgery – OnSite Event Testimonial
"This event was amazing!! Annie was fantastic! So helpful and resourceful!"
– Dr. Narcisse, Phoenix Women's Health – OnSite Event Testimonial
"This was SO helpful! I learned so much about marketing and the phone scripts were so helpful. I was always too intimidated to call people and these scripts don't sound sale-y."
– Nuvista Plastic Surgery – OnSite Event Testimonial
"Nina was extremely knowledgeable and helped us with making the presentation run smoothly. The presentation was informative and helped the attendees feel comfortable. Nina was an excellent presenter making the pricing and all go very smoothly. She was also great with answering all of our questions."
– Dr. DeMartino, Mt. Pleasant Urgent Care – OnSite Event Testimonial
"Very organized and professional. Gives us a good template for future events. The most helpful things was taking on our emails and social media!! Patient preparations is key for smooth event."
– Dr. Westreich – OnSite Event Testimonial
"We needed support with showcasing Votiva & Fractora at a patient event. Nina more than delivered staff and patient support through her presentation and product knowledge. Nina is so relatable and easy to talk to. Patients and staff lover her! She is knowledgeable and has amazing ideas for marketing. We look forward to her next visit!"
– Dr. Russo, Newton Centre, MA – OnSite Event Testimonial
"Nina is very organized and together. She helped with so much and was very informative. All information was well put together and organized. Loved all she brought to Virginia Beach. Beyond happy and ready to get more business!"
– Sculpt Virginia Beach – OnSite Event Testimonial
"I really appreciated the YouTube videos you had on having launch events and social media. Thank you for your advice, it was very helpful. My consultant was very enthusiastic and had a log of great ideas and tips."
– Dr. Elliott – Facebook Review
"I have benefited from Kelly and her team's extensive knowledge of the business side of operating an aesthetics business. PGC has vast experience with various technologies, they can give me unbiased advice on what they have seen work in other offices. Additionally, I have worked with them for over a year running my social media for my office. It has been a great benefit to our growth and a weight off my team."
– Brian Stolley, MD – President, MediSpa Maui – Maui, HI
"Our work with Kelly Smith and the PGC Team has included launch events, sales and marketing and an ongoing social media and digital marketing relationship for one year. Their ability to guide us through converting insurance pay patients to cash for service clients has been a vital part of our growth and success."
– Scott T. Guenthner, MD – Plainfield, IL
"Excellent delivery of technology highlights. Helped secure multiple patient leads and procedures. Very friendly, approachable and professional. Overall excellent performance!"
– Jordan P. Sand, MD – Spokane, WA – OnSite Event Testimonial
---
CONTACT PROJECTED GROWTH CONSULTING

Phone: 877-742-0742
Facebook
LinkedIn
Google+
Instagram
YouTube
Blogs
---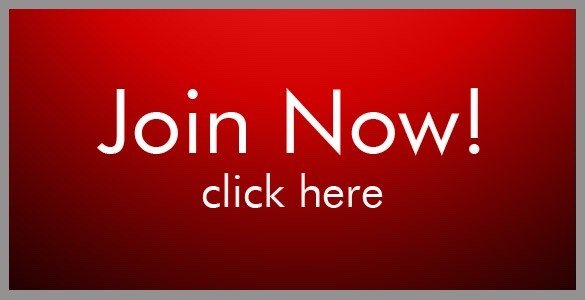 You can be a Featured Doctor or Featured Company with Aesthetic Everything. Inquire by e-mailing vanessa@aestheticeverything.com.
This message brought to you by Beauty Wire Magazine, the e-magazine by Aesthetic Everything. If you would like your news or press release shared with the aesthetic industry, please submit your article HERE. If you would like to join our network of over 50,000 aesthetic professionals and over 1 million followers, please click HERE.