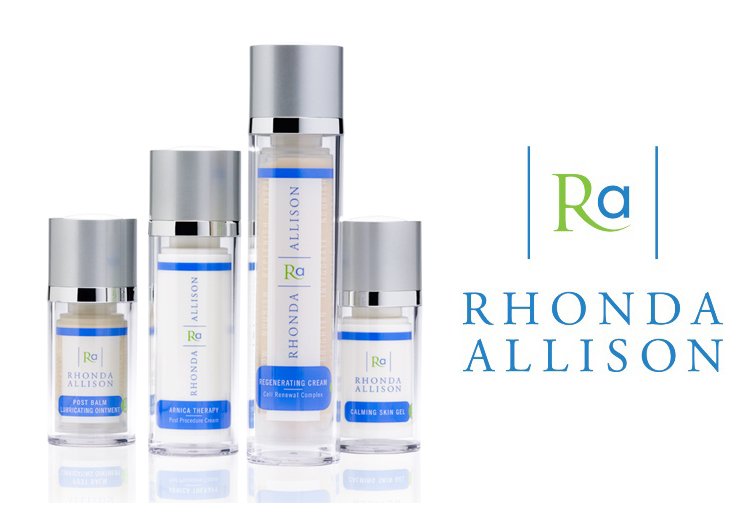 We promise to bring each and every client's skin to its optimum potential for health and beauty and to provide continued support, service, and information. For the best in science-based skin care, Rhonda Allison Cosmeceuticals are a natural selection!
---
ABOUT RHONDA ALLISON COSMECEUTICALS
Innovation, science and pure, fresh ingredients –– these guide Rhonda Allison Cosmeceutical's avant-garde approach to skin care. Founded by Rhonda Allison more than 30 years ago, the company is a nationally known leader in professional skin care, specializing in providing cutting-edge, active skin care products, and extensive education and services to licensed aesthetic facilities nationwide.
Focused on transforming the skin and skin care industry, Rhonda Allison Cosmeceuticals works to raise the bar on industry standards through research, breakthrough formulations and innovative treatments, starting from a deep understanding of the skin and how it responds to nature and science.
Founder and CEO, Rhonda Allison is respected worldwide for her innovative work with skin rejuvenation, and is a highly regarded speaker, author, and educator. Through her experience as an aesthetician, she observed the importance of active ingredients and treatments in producing real change in the skin. This led to the formulation of a skincare line that forever changed the landscape of skin care for countless aesthetic professionals and discerning consumers. As a result of her work in the industry, Rhonda was recently inducted into the prestigious ranks of the Aesthetics International Association (AIA) Academy of Legends.
Holding true to the belief that skin care is not a one-size-fits-all, Rhonda Allison has developed an extensive product line of active formulas that bring together nature and advanced science to address specific issues from hyperpigmentation, to acne, aging and sensitive skin. The world-class biochemists at Rhonda Allison are in constant research to uncover the latest scientific advancements and next-generation ingredients, as well as new ways of using time-tested, proven ingredients. As a result, skincare professionals have access to intelligent ingredients like the patented mitochondria complex, oceanic ingredients, flower acids, encapsulated retinals, second-generation peptides and AHAs, and organic stem cell technology – all free of dyes or artificial fragrances that disrupt the skin.
Considered a leader in ongoing education, the company provides a comprehensive knowledge base in ingredients, modalities, skin assessment and diagnostic, and marketing and business development that allows aestheticians to realize their full creative potential. This is delivered through live webinars and in-person trainings held at the Rhonda Allison Education Center in Colorado, as well as specialized courses taught throughout the country.
A shared vision at Rhonda Allison Cosmeceuticals is to raise the standards in the skincare industry by bringing awareness to the consumer about proper skin health through the education of the aesthetic professional. The company strives to help aesthetic professionals succeed and is focused on giving them the support they need to do so – from effective products, treatments and protocols, to marketing and ingredient knowledge.
---
AWARDS AND RECOGNITIONS
▪ 2017 Dermascope Aesthetician's Choice Awards
▪ Aesthetics International Association's Academy of Legends, Rhonda Allison
▪ 2017 Les Nouvelles Best Product, RA for Men Complex VI
▪ American Spa, Professionals Choice Awards, RA for Men
---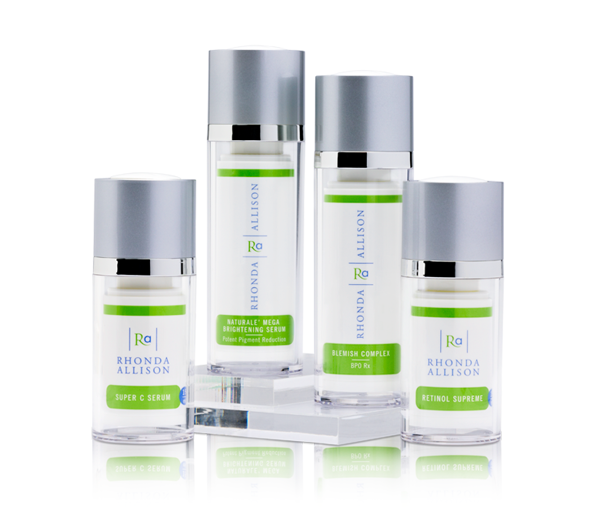 PRODUCTS
Not just another mainstream cosmeceutical line, Rhonda Allison made a choice in order to bring more active formulas to the market requiring professional guidance in its use and application of the RA Systems. Rhonda uses only pure, fresh, natural, quality-driven ingredients that deliver results! We use no dyes, artificial coloring, or artificial fragrances – essential oils and the scent of the plant extracts are the aroma of the product. All preservatives are essential oils, plant-derived, or safe FDA approved ingredients.
As always, before undertaking this journey with us to a more vibrant, healthy skin, it is highly recommended that you take a skin assessment and consult your professional in order to achieve the highest standard of results.
– Professional Enzymes and Acids
– Peel Preps
– Body Care – Nude Therapies
– Ultimate Eye Care
– Cleansers
– Shave
– Scrubs
– Lotions & Toners
– Corrective/Repair Support
– Building & Strengthening
– Enzymes & Masks
– Post Care Support & Moisturizers
– Finishers & Sun Protection
– Post Peel Systems
---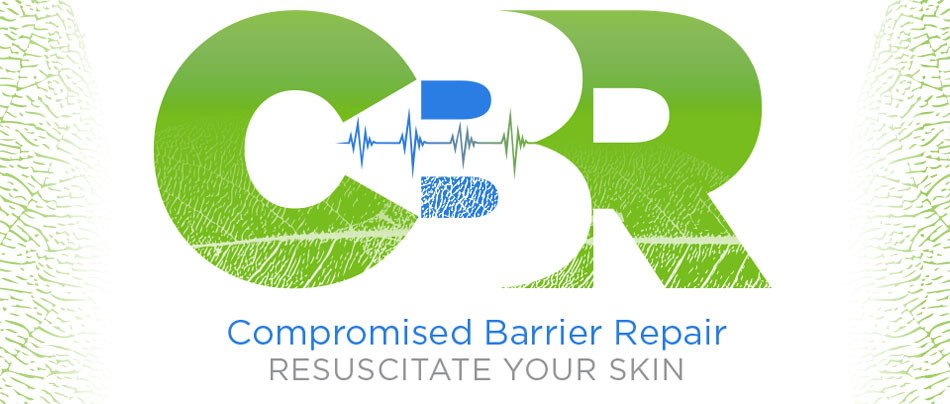 TESTIMONIALS
"Thank you Rhonda Allison, I have been using your line exclusively for just over a year now, and my business continues to grow in this economy, what a blessing you, through your teaching, and your company and staff through their professionalism have been to me."
~ Martha Dutton Skin Care – Arlington, TX
"The Extraction Webinar was very enlightening…learned some helpful techniques…! Your company is One of the Best Run Companies in America..! Your products are active, clean and fun to personalize for each client, the back bar can't be beat, and your Customer Service and Education opportunities are the best..! Thank your for encouraging me to grow as an Esthetician and for providing the tools to create a successful career and happy clients..! Hugs..!"
~ Skin Caring Services & Products – Denver CO
---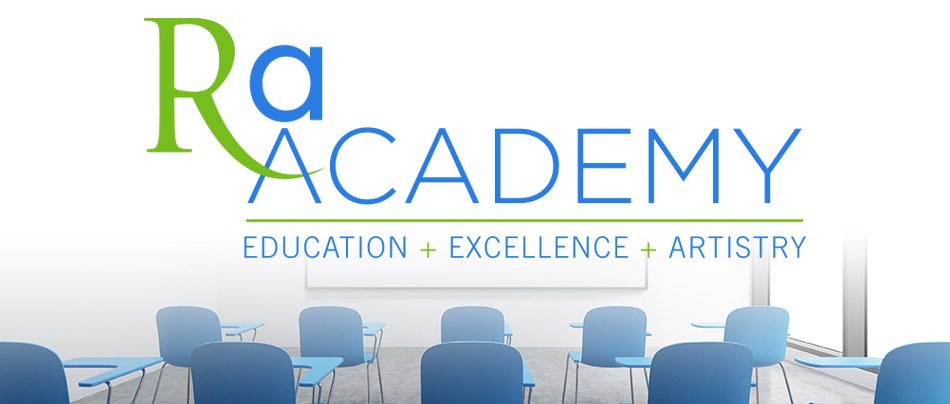 CONTACT RHONDA ALLISON COSMECEUTICALS
==========
P.O. Box 2387
Grapevine, Texas 76099
Phone: (877) 313-7546
Email
Website
Facebook
Twitter
Instagram
LinkedIn
---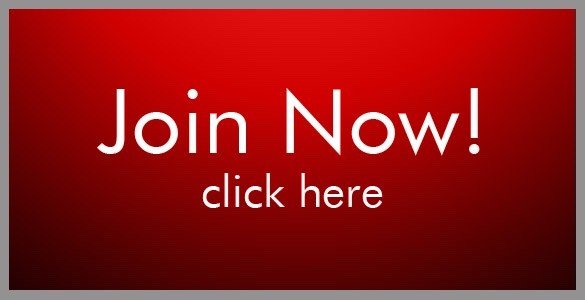 You can be a Featured Doctor or Featured Company with Aesthetic Everything. Inquire by e-mailing vanessa@aestheticeverything.com.
This message brought to you by Beauty Wire Magazine, the e-magazine by Aesthetic Everything. If you would like your news or press release shared with the aesthetic industry, please submit your article HERE. If you would like to join our network of over 50,000 aesthetic professionals and over 1 million followers, please click HERE.