ABOUT SharpLight Technologies
SharpLight Technologies specializes in the manufacturing of revolutionary and cutting-edge technologies some of which include: lasers, radio frequency, infrared and light-based technologies. Having a range of 15 proprietary applications, this state of the art technology has been engineered to the highest of standards ensuring effective, comfortable and safe treatments are consistently delivered. Each of the versatile platforms performs a wide range of todays' in-demand treatments. Most impressively, SharpLight is proud to be the only company around the globe to offer a powerful all-in-one treatment platform with more than 4 integrated technologies including 15 interchangeable applicators, the Omnimax.
SharpLight Technologies North America combines research and development from around the globe to bring you the most advanced med-aesthetic technologies and comprehensive business solutions alongside of it. While serving the medical markets throughout countries globally, it's partnership to SharpLight Technologies Israel and the renowned American Laser Clinics (AML) has contributed to its consistent growth. While manufacturing in the world's technology hub located in Israel, known as the epicenter of light-based med-aesthetic technology manufacturing, these products are used by some of the worlds' most well recognized and well respected physicians.
One of SharpLight's key competencies is due to its clinical background, of which regular feedback is provided by nearly 100 American Laser Clinic (AML) physicians. Such collaboration allows for up to date clinical data eliciting a thorough understanding of both the needs and wants of patients and practitioners. Having such regular access to relevant information from these industry specialists allows for continuous improvement to better optimize treatment technologies and business strategies.
AML, a successful Israeli chain, was founded in 1999 as one of the world's first med-aesthetic chains of clinics that perform all treatments under one roof. Today, AML is the largest network of clinics in Israel; operating 13 locations, employing more than 100 physicians and, to date, having performed more than 1,500,000 treatments on more than 100,000 patients. AML's success is largely due to its qualified team of specialists; its advanced proprietary technologies; its clean, spacious and modern treatment rooms; and its high safety and quality standards – all clinics are under the supervision of the Israeli Ministry of Health and have ISO 9001:2000 certification.
SharpLight is continuously evolving to tailor to practitioner needs regarding safety, comfort, cost and effectiveness. SharpLight's mission is to continue to provide solutions that increase business performance of their clients using innovative medical aesthetic technologies together with comprehensive business solutions.
Click below for more information!
---
Memberships and Associations
IAF (International Accreditation Forum), FDA (Food and Drug Administration), CE (European Conformity), SFDA (Chinese State Food and Drug Administration), SCC Accredited LAB (Standards Council of Canada), RVA (The Dutch Accreditation Council), KFDA (Korea Food & Drug Administration), Health Canada, FMBA (Federal Biomedical Agency)
---
Services
Treatments:
Hair Reduction
Skin Rejuvenation
Body Contouring
Facial Contouring
Wrinkle Reduction
Skin Resurfacing
Open Pores Contraction
Body Skin Tightening
Facial Skin Tightening
Broken Capillaries Removal
Rosacea Treatment
Sun Damaged Skin Treatment
Age Brown Spots Removal
Acne Treatment
Acne Scars Treatment
Facial and Body Hair Removal
Skin Tightening
Cellulite Reduction
Stretch Mark Reduction
Fat Reduction
Measurement Reduction
Pigmented Lesion Treatment
Vascular Lesion Treatment
Fractional Skin Resurfacing
Tattoo Removal
Spider Leg Vein Reduction
---
Products
Beamax
-IPL
Formax
-IPL/DPC
FormaxPlus
-IPL/DPC
-Radio Frequency
-Infrared
Omnimax
-IPL/DPC
-Radio Frequency
-Infrared
-Laser
---
Testimonials
Dr. Lisa Kellet – M.D., F.R.C.P.(C), D.A.B.D. – Toronto, On
"The SharpLight™ Omnimax device is advantageous to both the clinician and patient. Unlike other devices which have single modality treatment platforms, the SharpLight™ Omnimax enables physicians to utilize multiple stacked modalities in one system, and in turn, allowing patients see faster results with economy for the physician in terms of time, investment, and physical clinic space."
Dr. Julian O. Moore – Dermatologist, F.A.O.C.D.M.D. – Hollywood, Florida
"Unlike other competitor technologies, SharpLight's™ platform offers faster results with fewer treatments using their proprietary DPC technology. Combining this elite technology with both superior customer service and marketing support makes SharpLight™ easily stand out from other med-aesthetic companies."
Dr. Eduardo Weiss – Dermatologist., F.A.A.D – Hollywood, Florida
"With SharpLight's™ DPC technology, I have the ability to provide treatments to an ethnically diverse patient population. I also have the capability to adjust parameters for varying skin types, which ensures that safety measures are met for all my patients, all while still providing them with effective results. The Omnimax system also allows me to treat pigmented lesions that have been resistant to other technologies. My experience with SharpLight Technologies has been extremely satisfying. They give outstanding support, and their staff is amiable and professional."
Dr. Brian L. Johnson – Dermatologist., F.A.A.D., F.A.C.M.S. Norfolk, Virginia
"The Omnimax platform has provided endless combination treatments in my practice. I strongly believe that the Omnimax offers treatment possibilities which are not obtainable using any other devices. This all in one device is essential for aesthetic practices, providing more patient advantages than any competitor devices."
Dr. Rafael D. Gottenger – M.D., Plastic Surgeon – South Miami, Florida
"SharpLight™ provides excellent training and reliable customer service. SharpLight's™ hand pieces come with a larger treatment spot size, which helps reduce treatment time without a decrease in effectiveness. The ability to combine treatments has led to optimal patient results. Having the capability to conduct treatments faster allows for more business growth in my practice."
Dr. Irina Yelenbaugen – M.D. – North York, Ontario
"In my treatments, I have found that the Skin Rejuvenation treatment from SharpLight's™ offers exceptional results that have made our investment a turn-key operation, based on glowing client referrals. The Skin Rejuvenation treatment leads to wrinkle reduction and skin tightening, with faster results than any other competitor platform. The treatments have proven to be effective, safe and comfortable, with a high satisfaction rate among our patients."
Dr. Wayne Smith – M.D. – West Vancouver, British Columbia
"At my cosmetic and laser practice, I have specialized expertise on SharpLight's™ Omnimax. I use this technology to repair sun damaged skin, permanently eliminate unwanted hair, and to diminish spider veins. The Omnimax uses a versatile, precise and powerful laser to improve skin tone and texture. My clients are extremely satisfied with the end results!"
Dr. Deepak Gelot – M.D. – Shelby, North Carolina
"SharpLight™ Hair Removal Technology has been remarkable in my practice. Its use of photoepilation treatments combine energies in a safe and effective way, to provide exceptional comfort with no down time. My practice values SharpLight's™ remarkable customer service and marketing team, making the use of SharpLight's™ technologies highly pleasing!"
---
PHOTOS
---
VIDEOS
---
CONTACT SHARPLIGHT TECHNOLOGIES
Phone: 1-866-771-6662
Email
Website
Facebook
Twitter
Instagram
LinkedIn
---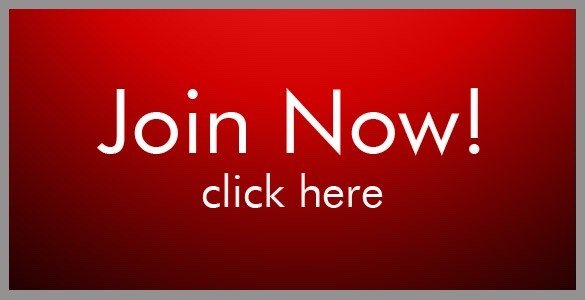 You can be a Featured Doctor or Featured Company with Aesthetic Everything. Inquire by e-mailing vanessa@aestheticeverything.com.
This message brought to you by Beauty Wire Magazine, the e-magazine by Aesthetic Everything. If you would like your news or press release shared with the aesthetic industry, please submit your article HERE. If you would like to join our network of over 50,000 aesthetic professionals and over 1 million followers, please click HERE.