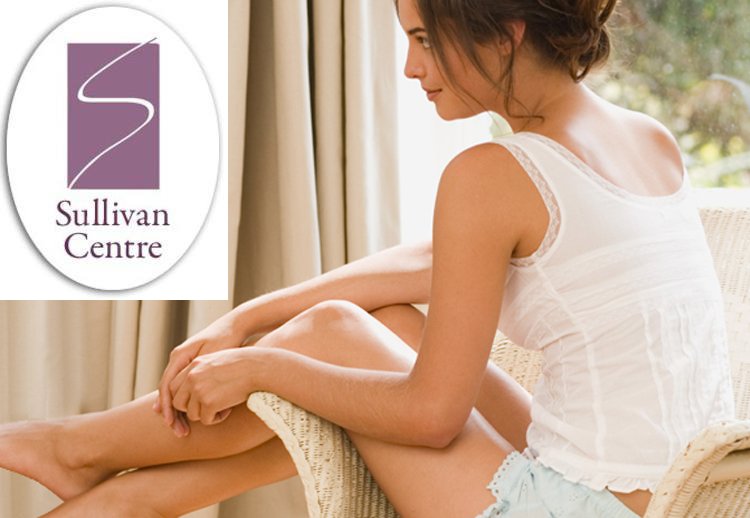 The Sullivan Centre was named the top plastic surgery center in central Ohio by Columbus Business First magazine and received an "excellent in patient satisfaction", the highest available ranking by the independent consulting firm BSM Consulting.
---
ABOUT
Dr. Michael Sullivan and Dr. Christine Sullivan co-founded The Sullivan Centre for Plastic and Reconstructive Surgery. The Sullivan Centre was officially opened 10/15/1996 to service the Plastic and Reconstructive Surgery needs of central Ohio primarily but our reach extends across the State of Ohio and beyond. We were the second free standing Ambulatory Surgical Facility in the State of Ohio and the first to be dedicated to Plastic and Reconstructive Surgery. The Sullivan Centre is licensed by the State of Ohio and accredited by The Accreditation Association of Ambulatory Healthcare Organization (AAAHC).
In our two-physician practice we see over 1000 new patients per year and 8000 total patients per year. Over 500 major Cosmetic procedures are performed at the Sullivan Centre each year. The Sullivan Centre was voted the #1 Ambulatory Surgical Centre by Columbus Business First magazine in 2004.
Contained within The Sullivan Centre is a 1700 sq. ft. medical spa where the Sullivan's offer a wide variety of skin care treatments, injectables such as Botox and fillers, and Coolsculpting.
Dr. Michael Sullivan is a board certified Facial Plastic Surgeon. He is certified by The American Board of Facial Plastic and Reconstructive Surgery and The American Board of Otolaryngology – Head and Neck Surgery. He had been in practice for 31 years specializing in facial cosmetic surgery and limits his practice to Rhinoplasty, Facelift, and Blepharoplasty Surgery. In additions Dr. Michael Sullivan does skin resurfacing procedures and offers Botox and filler injections. He has an international reputation and has published many articles on facial cosmetic surgery. He has been voted by his peers as Best Doctor in America as published by Woodward and White every year since its inception in 1996 (20 years).
Dr. Christine Sullivan is a board certified Plastic Surgeon. She is certified by The American Board of Plastic Surgery. She has been in practice for 29 years and specializes in breast and body surgery. She limits her practice to breast augmentation, breast lift surgery, body liposuction and abdominoplasty surgery. Dr. Christine Sullivan also offers Radiesse injections for hand rejuvenation.
_
_
---
---
EDUCATION
A native of Marion, Ohio, Dr. Michael Sullivan earned a Bachelor's of Science Degree from the University of Toledo, where he graduated Summa Cum Laude and he graduated Magna Cum Laude from The Ohio State University. Dr. Sullivan completed a two year surgical internship at Riverside Methodist Hospital in Columbus, Ohio and a residency in Otolaryngology–Head and Neck Surgery at the University of Michigan.
Dr. Christine Sullivan is a native of Marion, Ohio. She received her Bachelor's of Science degree from Bowling Green State University and graduated from The Ohio State University College of Medicine. Dr. Sullivan completed a five year residency in General Surgery at William Beaumont Hospital in Royal Oak, Michigan, and obtained her plastic surgery training in the Department of Surgery at the University of Michigan. She recognized the need for a private ambulatory surgery center focused solely on plastic surgery and opened her own plastic surgery practice in Columbus, Ohio. Dr Christine Sullivan is one of a very few female board certified plastic surgeons in Central Ohio and is the only one who specializes solely in breast surgery and body contouring.
---
MEMBERSHIPS AND ASSOCIATIONS
Dr. Michael Sullivan is a member of the American Academy of Facial Plastic and Reconstructive Surgery. He served as education chairman for many years. He has served as program chairman for numerous courses, including The 8th International Symposium on Facial Plastic and Reconstructive Surgery.
As the former director of the Division of Facial Plastic and Reconstructive Surgery at The Ohio State University, Dr. Sullivan is currently a clinical associate professor in the department of Otolaryngology Head and Neck Surgery and regularly instructs resident and fellowship doctors in training.
Dr. Christine Sullivan is certified by the American Board of Plastic Surgery and is an active member of the American Society of Plastic Surgeons.
Dr. Christine Sullivan participated in the Western Institutional Review Board (WIRB) study on silicone breast implants, which was vital to the FDA re-instituting the usage of silicone breast implants for the general public. She is also a member of several other professional and community groups.
---
SURGICAL SERVICES
Rhinoplasty
Facelift
Blepharoplasty
Breast Augmentation
Breast Lift
Liposcution
Abdominoplasty
---
NON-SURGICAL SERVICES
Rasiesse injections –aging hands
Botox
Voluma
Volbella- lip enhancement
Kybella- chin fat reduction injection
Juvederm- facial filler
Facial peels
CO2 laser resurfacing
Plasma resurfacing
Mirodermabrasion
HydroPlus treatment
Intense Pulsed light
Micro Needling
INFINI- microneedling RF
Ultherapy
---
TESTIMONIALS
"I was so nervous even thinking about plastic surgery. From the minute I walked into The Sullivan Centre I was treated with respect and dignity. I felt so comfortable with every person that I came in contact with. Dr. Christine Sullivan listened to my concerns and discussed my options. I am about 20 pounds overweight and Dr. Sullivan discussed with me the benefits of reaching my goal weight prior to surgery. I plan on having my surgery in December. I sincerely believe that any other surgeon would have happily taken my money and it was refreshing to have someone look out for my best interests. Thank you Dr. Sullivan for being such a compassionate and caring surgeon. We need more people like you in this world."
— T.O. Future Abdominoplasty patient Upper Arlington, Ohio
"I was so nervous about having my lifelong dream of breast augmentation. I must have called the office one hundred times. The staff was always kind and never made me feel like my questions were silly (in retrospect I know that they were). Dr. Christine Sullivan was so patient prior to my surgery and explained everything until I had a complete understanding. The treatment of the staff made me even more confident in my decision. I am one year post operative and I cannot say enough about the care I received at the Sullivan Centre."
— S.B. Breast Augmentation
"Thank you for genuinely caring about me and my procedure. The human element you bring to the table transcends the discipline of medicine in so many ways. I manage hundreds of smart people who have advanced doctorate degrees. If I could bottle up what you have and serve it as soup of the day to all of my computer scientists, my company and the world would be a better place filled with happiness. Thank you for being you—a great human doctor."
— S.A., Liposuction patient
"Everything about the Sullivan Centre is the ultimate in professionalism and dignity. As a patient, I appreciate knowing that when I come there, whether it's for BOTOX® or for a more involved procedure such as my laser resurfacing, I am in the hands of the most thoroughly trained, most caring professionals anywhere. It feels as if, despite the huge number of patients you treat, you actually care about me as an individual, and that means a great deal to me."
— E.C., longtime Sullivan Centre patient
"Dr. Mike was my professor during my residency at Ohio State in the 1990s. Even though I now practice near Chicago, I still visit Dr Mike's office on a regular basis to learn how he incorporates the latest cutting-edge technology into his Facial Plastic Surgery practice. In addition, I'm able to observe how he has refined his techniques for the traditional procedures. Accordingly, I regard him as a friend, colleague, and life-long mentor."
— Dan Danahey, MD, PhD
"My experience with The Sullivan Centre was nothing short of amazing. I was so impressed with both the procedure and the post-operative care! I had very little discomfort, and I have never dealt with any other medical office that provides the level of care that you do. I was overwhelmed with the genuine concern from both Dr. Chris as well as the entire staff. I'll never be able to express how thankful I am for the results. Thank you for making me look beautiful."
— O.L., Liposuction patient
"I would like to take a moment to attempt an expression of my gratitude for all that you have done, particularly the pre- and post-operative care regarding my external rhinoplasty. I am absolutely delighted with the results. Dr. Sullivan and the staff were marvelous! The professionalism and empathy demonstrated by everyone relieved my anxiety and doubts related to the procedure. I was astonished at how little discomfort I felt afterward. I could not have imagined a better experience. Dr. Sullivan is extremely brilliant and talented; the staff is truly wonderful. To say 'Thank you' is simply inadequate."
— R.R., Reconstructive Rhinoplasty patient, Columbus, Ohio
---
CONTACT THE SULLIVAN CENTRE
7706 Olentangy River Rd
Columbus, OH 43235
(614) 436-8888
Website
Email
Facebook
---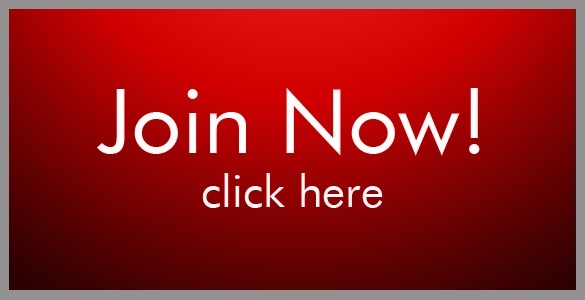 You can be a Featured Doctor or Featured Company with Aesthetic Everything. Inquire by e-mailing vanessa@aestheticeverything.com.
This message brought to you by Beauty Wire Magazine, the e-magazine by Aesthetic Everything. If you would like your news or press release shared with the aesthetic industry, please submit your article HERE. If you would like to join our network of over 50,000 aesthetic professionals and over 1 million followers, please click HERE.