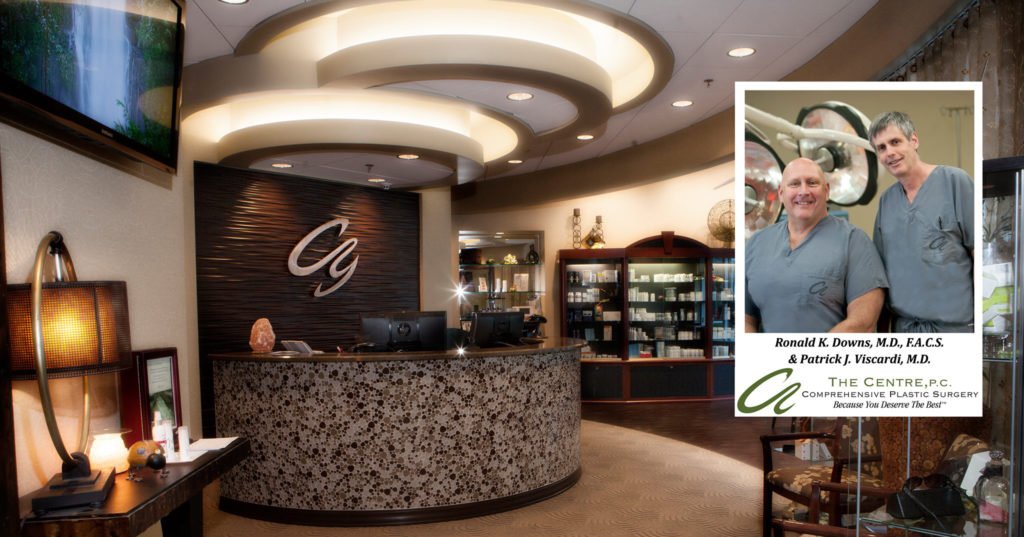 The Centre, P.C. is a unique plastic surgery practice located in northern Indiana.
ABOUT THE CENTRE, P.C.
At The Centre, P.C. we make it our mission to provide comprehensive plastic surgery services to the community in a professional, caring, and personal environment. To work with the patient as a dedicated team committed to the restoration and improvement of the human form and function, thereby enhancing the patient's quality of life and to continue to grow as a leader in the healthcare industry while knowing that the welfare of the patient is the basis of our existence.
The Centre P.C. offers cosmetic and reconstruction surgery, our Centre Yourself™ Medical Rejuvenation Spa offers an unparalleled variety of pampering services, including laser procedures, injectable wrinkle treatments, skin care licensed skin care professionals, and medical-grade skin care products.
The Centre For Working Hands is a coordinated set of services – surgical as well as therapeutic – for reconstruction and rehabilitation of the hand, wrist and forearm due to illness or injury. The Centre, P.C. can completely revitalize your spirit and confidence. We're always happy to answer all of your questions and help you explore what solutions will best fit your lifestyle. Feel free to call or contact us by email.
The Centre, P.C. has two convenient locations in Indiana; Elkhart and Mishawaka. Our heartland values of compassion and concern for our patients' needs are complemented by the professional expertise of our board-certified plastic surgeons and staff.
The Centre P.C. Comprehensive Plastic Surgery "Because You Deserve The Best™
---
EDUCATION
Board certified plastic surgeon Ronald K. Downs, M.D., F.A.C.S. founded The Centre, P.C. in Elkhart, Indiana in 1992. He is an active member in the American Society of Plastic Surgeons. Dr. Downs is also a member of The American Society for Aesthetic Plastic Surgery, The American Medical Association, The Ohio Valley Plastic Surgery Society, The Rush Surgical Society, and The Indiana State Medical Association where he serves on the board of directors and has served as the president from 2003 to 2004.
Dr. Downs is currently serving as the secretary and treasurer of the Elkhart County Medical Society and is an active member in his community and church.
Plastic Surgery Training and Experience
Dr. Downs completed his plastic surgery training at Rush Presbyterian St. Luke's Medical Centre in Chicago and was board certified by the American Board of Plastic Surgery in 1994. He is also a Fellow of the American College of Surgeons.
Although Dr. Downs' board certification and credentials demonstrate his knowledge and expertise, his surgical skill is the basis of his greatest recognition. Dr. Downs has an excellent reputation and takes pride in helping his patients achieve a natural appearance, form, and function. He is also continuously working to develop new treatment methods and technologies that may provide his patients with the satisfaction that they deserve. Dr. Downs is a BioTE® Certified Practitioner.
Dr. Downs is known for his caring and compassionate nature and his commitment to achieving the best results possible for each patient. He strives to educate his patients about each procedure in a warm yet professional manner.
Patrick J. Viscardi, M.D. has been part of the surgical team at The Centre, P.C. since 1998. Dr. Viscardi graduated from Dartmouth College in Hanover, New Hampshire, as a summa cum laude. He received his Doctor of Medicine Degree from the University of Rochester in New York. Dr. Viscardi completed his internship and general surgery residency at the University of Louisville, where he served as chief resident from 1994 to 1995.
Hand Rehabilitation Training and Expertise
Dr. Viscardi also completed a fellowship in hand surgery in Louisville at the Christine M. Kleinert Institute of Hand and Microsurgery. This extra level of education endowed Dr. Viscardi with a comprehensive understanding of the specific physiology and treatment of the hand. Following the Kleinert Institute, he went on to complete his residency at Duke University in Durham, North Carolina.
During his extensive studies, Dr. Viscardi earned numerous distinctions, including being awarded the Dr. Glen H. Leak Memorial Summer Fellowship by the American Cancer Society in 1986. He has also been involved in the publication of several articles related to plastic surgery.
Plastic Surgery Training and Experience
Dr. Viscardi's professional training encompasses all areas of hand, reconstructive and plastic surgery. He was awarded his board certification by the American Board of Surgery in 1996 and the American Board of Plastic Surgery in 1999. He was recertified by the American Board of Plastic Surgery in 2010. Dr. Viscardi is also a member of the American Society of Plastic Surgeons, the Hiram C. Polk, Jr. Surgical Society and the American College of Surgeons.
As one of our highly skilled plastic surgeons, Dr. Viscardi brings considerable expertise to the practice. He is committed to providing the best comprehensive cosmetic and reconstructive surgery options to his patients ensuring that each patient is pleased with the outcome of his or her procedure.
---
Memberships and Associations
The American Medical Association
The Ohio Valley Plastic Surgery Society
The Rush Surgical Society
The Indiana State Medical Association
Plastic Surgery Associations
American Med Spa Association
American Society for Aesthetic Plastic Surgery
---
Awards and Recognitions
Realself Top Doctors
Preceptor for Mentor and MTF
---
Services
Plastic Surgery After Weight Loss, BioTE Hormone Therapy, Cellulite Reduction, Stretch Mark Removal, Liposuction, BodyTite, Brazilian Butt Lift, Fat Grafting, Thigh Lift, Tummy Tuck, Vaginal Rejuvenation, Breast Augmentation, Breast Lift, Breast Reconstruction, Breast Reduction, Male Breast Reduction, Nipple Repair, Botox, Brow Lift, Chin & Cheek Implants, Eyelid Surgery, Face Lift & Neck Lift, Facial Liposuction, Rhinoplasty, BOTOX® for Men, Male Breast Reduction, VECTRA 3D, 3D Animation, Cellulite Reduction, Pigmented Lesion Removal, Vascular and Spider Vein Removal, Skin Rejuvenation, Laser Hair Removal, Tattoo Removal, Scar Therapy, Acne Scar Removal, Stretch Mark Removal, Body Contouring, Venus Legacy, Venus Freeze, Inmode BodyFX®, INJECTABLES, Wrinkle Smoothing, Botox Cosmetic, Dysport, Xeomin, Dermal Fillers, Renuva® Adipose Matrix Injectable, Restylane, Perlane, Juvederm, Juvederm Vollure, Juvederm Voluma, Juvederm Volbella, Belotero, Sculptra Aesthetic, Radiesse, Liquid Facelift, Lip Enhancement, Tear Trough Rejuvenation, Earlobe Rejuvenation, Hand Rejuvenation, Chin and Neck Rejuvenation, bioTE Hormone Therapy, Chemical Peels, EVADO, Facials, HydraFacial MD, Manicures/Pedicures, Massages, Microneedling, Microblading, Permanent Makeup, Zero Balancing
---
Products
SkinBetter Science
ZO® Skin Health
VISIA Complexion Analysis
CY Signature Skin Care
LATISSE Eyelash Enhancement
Revitalash®
Clarisonic Skin Cleansing
Jane Iredale Makeup
Avène
Biotone
Clear My Head
---
Testimonials
"The entire staff were friendly and professional. Probably the best practice I've seen ever. My vision and eyelid revision are better than I could imagine."
"Surgeon and staff are amazing! Dr. Downs did such an awesome job on the surgery, I feel like a brand new woman! Everyone helped me feel very relaxed, I went in there nervous as can be, and it was a breeze! They look great and I would definitely recommend anyone wanting to get a BA."
"Dr. Down and staff was very thorough in explaining procedure and gave adequate time for Q&As. Handouts were very thorough. The knowledgeable staff is compassionate and greets everyone with a smile. Very satisfied with the result of a nipple sparing breast reconstruction which was done the same time of my mastectomy. Was so happy to be able to save the nipple, minimal scaring, outpatient procedure with fairly fast recovery period and it looks natural, which makes me feel great! Sorry, I couldn't pick just one!"
"Tiana is one of the best people I have ever met. She has an ability to maintain professionalism all while connecting with me. I feel like she is a friend!! I have always had thick facial hair and ever since my first treatment I haven't had to shave as much. The procedure didn't even hurt."
"I went in with a very sore lower back and Tony gave me a great massage that helped tremendously. The next day I had very little pain."
"Xochi performed my procedure was great I asked about even being a model at my age to offset the price look 10 yrs younger."
"My eyebrows looks amazing, Emily has an eye for eyebrows!"
"I've had surgeries with Dr Viscardi and I also know him from the hospital. He is amazingly humble and connected well with me. I have and will always recommend to friends and family. Also the staff is always extremely nice when you call and at the front desk. Wonderful outcome."
"Staff seemed to coordinate with each other well and run like a well-oiled machine. Everyone was very friendly and informative. Day of surgery was a breeze. Got me in and out without delay but did not feel rushed either. The doctor and all staff were very professional and caring. I felt very comfortable and confident of this team of professionals."
---
PHOTOS
---
VIDEOS
---
CONTACT THE CENTRE, P.C.
Phone: (574) 968-9100
Email
Website
---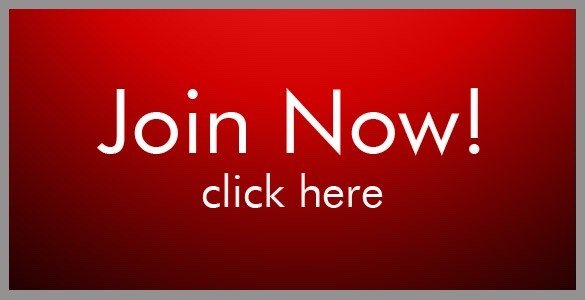 You can be a Featured Doctor or Featured Company with Aesthetic Everything. Inquire by e-mailing vanessa@aestheticeverything.com.
This message brought to you by Beauty Wire Magazine, the e-magazine by Aesthetic Everything. If you would like your news or press release shared with the aesthetic industry, please submit your article HERE. If you would like to join our network of over 50,000 aesthetic professionals and over 1 million followers, please click HERE.