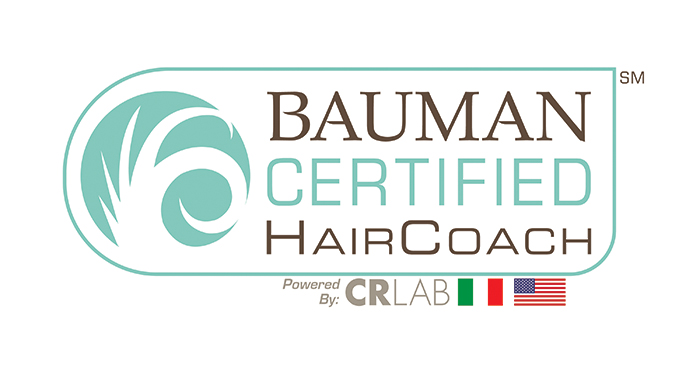 WHAT:
This hands-on 3-day workshop provides knowledge, tools and instructions on how to identify and address problematic hair and scalp conditions including androgenetic alopecia, psoriasis, dermatitis, dandruff, telogen effluvium, post-pregnancy and chemotherapy hair loss. The goal is to improve the health of the scalp and optimize the beauty of the hair in both men and women using a proven program based on protocols created and taught by Dr. Alan J. Bauman of Bauman Medical in Boca Raton, Florida. Includes live patient session of Platelet Rich Plasma (PRP) preparation and application for hair regrowth. After completing this workshop, you'll be able to offer effective solutions to help clients with symptomatic scalp and/or hair loss concerns while generating more revenue. Space is limited to 18 people so register online today at www.HairCoach.net
AFTER COMPLETING THIS PROGRAM, YOU'LL HAVE ALL THE TOOLS AND KNOW HOW TO PERFORM A SCIENTIFIC 'SCALP MAKEOVER' AS SEEN IN THIS NEWS CLIP!
WHO:
Medical and beauty professionals who are getting questions about hair and scalp issues and wish to add a hair and scalp treatment program to their service offerings.
WHEN:
January 29, 30 & 31 2016
WHERE:
All classes are held  at Dr. Bauman's 11,000 square foot Bauman Medical Hair Transplant & Hair Loss Treatment Center in beautiful Boca Raton, Florida.
---
WHAT TO DO NEXT:
Register and attend the class to receive a STARTER KIT shipped to your office containing the diagnostic tools and products as well as the official marketing materials valued at over $7,000.  The cost of this 3-day workshop is $5,500. Questions? Email Andres Gonzalez from Bauman Medical at andres@baumanmedical.com or call 561-213-2638  and/or learn more and register online at www.HairCoach.net.