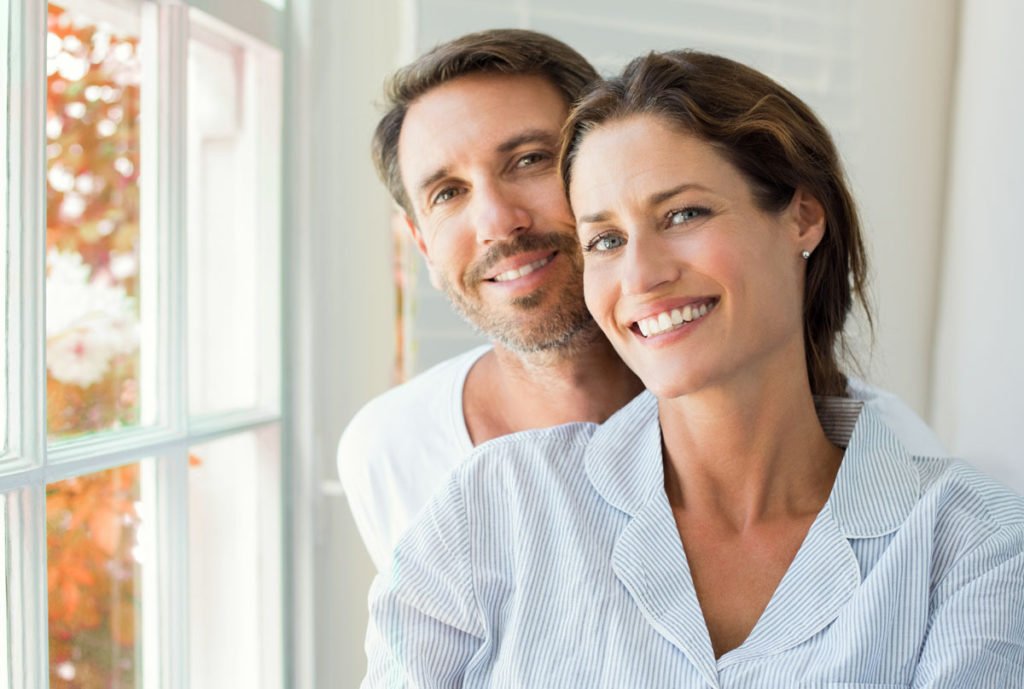 Summer's days are numbered, and crisp fall air is on the horizon. With the change of season, many of us feel freshly motivated to make changes in our own lives. If you've been thinking about upgrading your appearance with a facelift, nose job, or other facial procedure, fall is actually the perfect time to get started—begin the consultation process now, and you can be enjoying your new look by the new year.
Fitting surgery & recovery into your life may be easier during the cooler, darker days
According to Dr. Dean Fardo, plastic surgeon at the Swan Center for Plastic Surgery in Atlanta,  "Many patients find spring and summer a convenient time to have cosmetic surgery, as there is lots of available downtime. However, others opt to wait until autumn or winter, seasons seemingly tailor-made for recovery. Summer travel is complete, and the kids are back in school. Everyone is settled into a routine, which can make planning for consultations, surgery, and post-op visits a little easier—and there may be less temptation to overdo it on activities when it's colder outside."
Trading in shorts and tank tops for scarves and cozy hats as the mercury dips has another bonus—patients can more easily conceal healing incisions behind a naturally bulkier winter wardrobe.
Get started now for photo-ready results by the holidays
Many patients start considering facial rejuvenation surgery when a big event is on the horizon, such as a wedding, holiday gathering, or reunion. Dr. Fardo's advice? Begin the consultation process as soon as you decide you want cosmetic surgery. This will ensure you have time to develop a thorough understanding of your procedure, plan out recovery times and expectations with your plastic surgeon, and give your results time to settle and look their best.
According to the Swan Center website, facelift patients can expect 1 to 2 weeks of downtime, when rest is required and only very light activity is allowed. Plan on another 2 to 4 weeks before resuming more strenuous activity. Dr. Fardo says that his Atlanta facelift and eyelid surgery patients typically feel ready to go out in public within 2 weeks after surgery, without anyone noticing their scars or residual swelling; wearing camouflage makeup can help bring this wait time down for many patients. After a few more weeks, final results will be taking shape, and patients are generally very excited to show off their new look…
If a new nose is on your wish list, Dr. Fardo recommends consulting with your plastic surgeon to gauge specific downtime requirements before an important event, although most others won't notice any signs of surgery after about 3 weeks following a rhinoplasty.
Take advantage of natural breaks in your schedule for the most stress-free experience
If your life stays crazy through summer but takes a natural lull before the holiday rush, make it easier on yourself by scheduling your procedure for mid-October, when you can take time off without worrying about falling behind. Alternatively, many patients like to have surgery right before a longer holiday break, when they'll be off work anyway, to help keep their procedure under wraps. On the other hand, if you have kids in school, you might want to avoid vacation weeks and have your procedure while school is in session to allow yourself plenty of quiet time during the day to recover.
Don't postpone the confidence you deserve
If you and your surgeon agree that facial plastic surgery will be a safe, effective solution for your concerns, and you're financially and emotionally ready for it, there's no need to put it off until a certain age. Dr. Fardo says that the degree of jowling, sagging skin, or other signs of aging—as well as how much a patient is bothered by these effects—matters far more than chronological age for determining when to get a facelift or eyelid surgery.
"Patients often ask if they are too young for facelift surgery, or if they should wait until their aging 'gets worse' before undergoing the procedure. There is no single answer to either question, but it truly isn't necessary to wait if something is bothering you. In fact, intervening sooner than later is how many famously 'ageless' celebrities manage to retain their good looks year after year. In general, if eyelid lift or facelift surgery can successfully correct the issues that bother you, than you are likely to benefit from the procedure no matter your age."