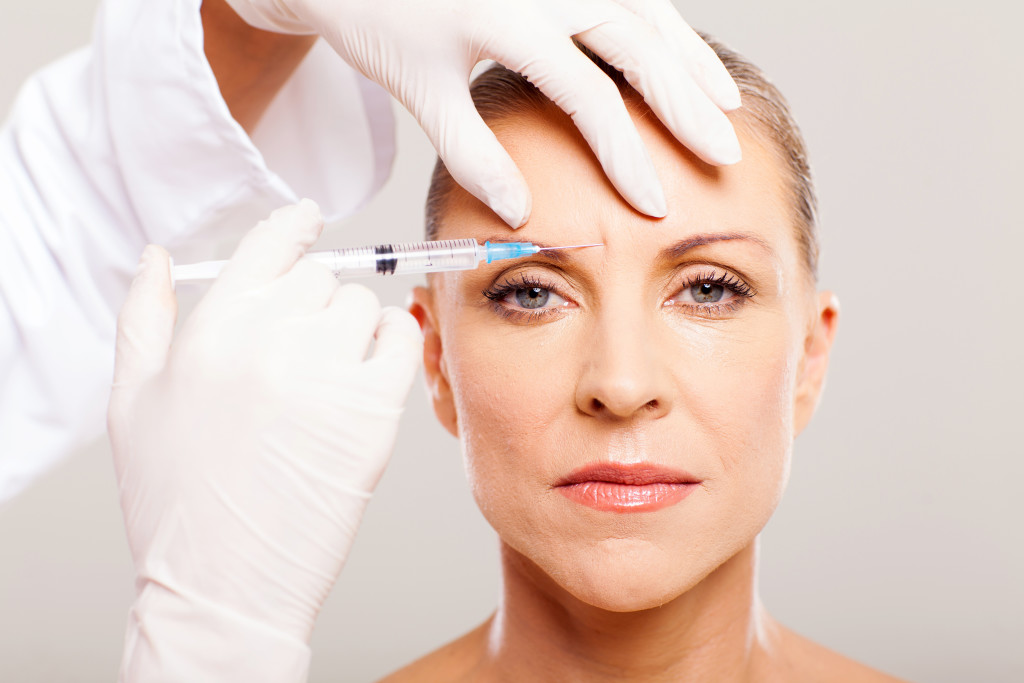 BOTOX Cosmetic is the wrinkle banisher and beauty essential of Hollywood stars and regular folks alike, with a reputation as the ultimate quick fix for signs of aging. Unfortunately, at least for BOTOX, popularity breeds corruption.
While BOTOX was once offered only by dermatologists and plastic surgeons, you can now find it at spas, gyms, and even cocktail parties. Unfortunately, the continuously growing popularity and high price tag makes BOTOX a prime target for pharmaceutical counterfeiters.
The FDA recently released a warning to both physicians and consumers to keep an eye out for phony BOTOX. Here is a quick rundown of how you can protect yourself.
---
Work With a Board-Certified Doctor
By choosing a board-certified physician for your cosmetic treatments, you are ensuring that your healthcare provider has demonstrated his or her knowledge and skill and been vetted by reputable groups. These physicians are often held to a higher standard than required by the state and must show proof that they are maintaining and refreshing their knowledge through various continuing education programs.
For example, on the website of Dr. Stella Desyatnikova, a facial plastic surgeon in Seattle, she says one reason you should choose her for BOTOX treatments is because she "is board certified in Facial Plastic and Reconstructive Surgery, as well as Otolaryngology — Head and Neck Surgery." This means she has specific training in the anatomy of the face, so her results are better, and that she has passed high standards of ethics and practical experience. You can find out if your doctor is board certified using this handy tool.
---
Ask About the Supplier
There are only a small number of authorized BOTOX dealers within the United States. To ensure that its products are properly stored, handled, and shipped, the maker of BOTOX drop-ships it directly to physicians. There are 30 BOTOX distributors throughout the U.S. from which doctors are able to order their BOTOX.
Ask your doctor who his or her supplier is and cross-check the name against the official distributors of BOTOX. A full list of these authorized dealers can be found here. If your doctor names a supplier that is not an official BOTOX dealer, there is a higher chance that the product is not authentic.
---
Be Wary of Unbelievable Deals
There is a saying that if a deal is too good to be true, it probably is. This definitely applies to BOTOX treatments. While those Living Social and Groupon vouchers are tempting, the low price could be attributed to that facility offering counterfeit BOTOX. You may have found the cosmetic score of the decade, but do your homework before committing to make sure you are not getting compromised product quality or patient care.
---
Check the Label
The best way to make sure you are getting the real thing is to see it for yourself. Most care providers will have the vial right there in your exam room and should be totally comfortable showing it to you at your request. There are 3 things to look for:
A holographic label. Allergan, Inc., the maker of BOTOX, stamps all of its vials with a purple and white holographic label listing the active ingredient, product name, and strength. Even if the label lists everything in the correct order, if it's not holographic, it's a phony.
The active ingredient. Real BOTOX will say the full scientific name of the active ingredient, which is "onabotulinumtoxinA." If the box or bottle says "botulinum toxin type A," then that vial contains counterfeit BOTOX.
Missing or misplaced lot numbers. Every vial of real BOTOX lists the lot number directly on the bottle. The same lot number will also be found on the box along with the manufacturing date (MFG) and expiration date (EXP). If you find a product that is missing lot numbers, then it is fake product.
When it comes to BOTOX, this is a "trust, but verify" situation. Talk to your doctor to make sure that he or she understands your expectations when it comes to product quality. Don't be afraid to ask questions throughout the process and check the product packaging. By following these guidelines, you can ensure that you will only get authentic BOTOX during your next beauty treatment.