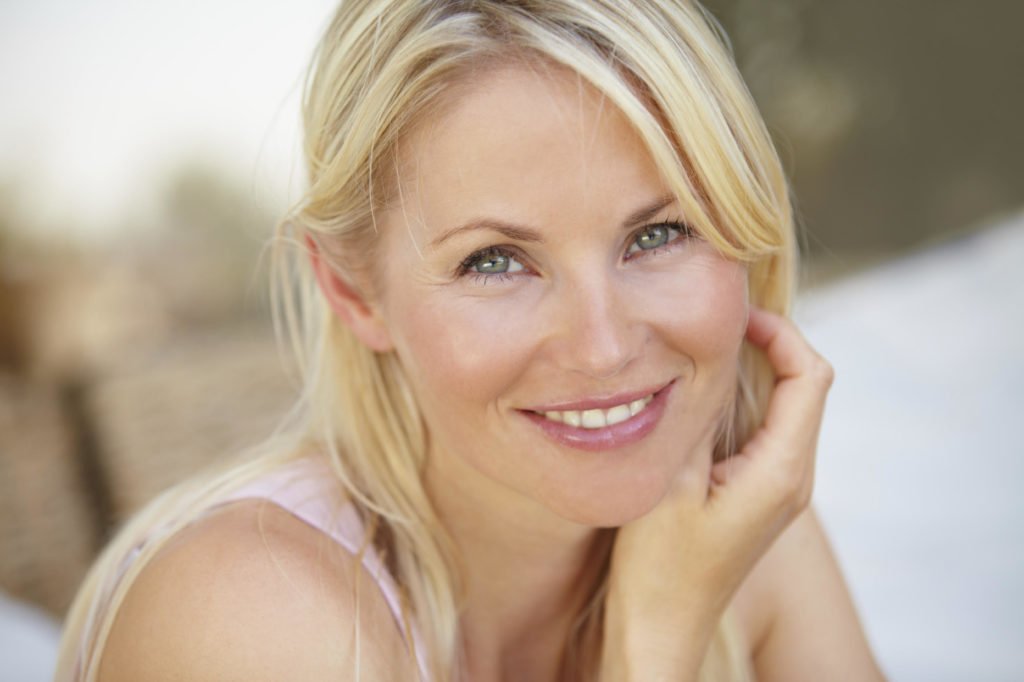 Tired of always looking tired? You aren't alone. Dark circles and under-eye bags are common complaints, and getting a few extra hours of shut-eye isn't always the cure.
Unfortunately for some, under-eye bags may be a long-term condition – caused by aging, weight fluctuations, or genetics. In these situations, in order to see any sort of significant improvement, most will need under-eye surgery, or blepharoplasty.
What Is Blepharoplasty?
Blepharoplasty is surgery for the lower eyelid that helps improve the look of lines, dark circles, and under-eye bags. It's often combined with upper eyelid surgery, a facelift, or a brow lift to rejuvenate the entire face. For those who are mostly concerned with reducing puffiness under the eyes, however, it can be performed alone in a fairly quick, simple procedure.
The Procedure
Lower eyelid surgery has evolved over the years to produce more natural-looking results. According to the website of Dr. Alfred Sofer, a plastic surgeon offering eyelid surgery in Connecticut, the standard procedure used to include removing pockets of fat under the eyes that cause bulging. Now, however, surgeons like Dr. Sofer create better results by repositioning the fat pad under the eye rather than removing it entirely. This smooths out puffiness while also minimizing the look of dark circles. Once this is complete, sagging skin can then be tightened or removed.
Fat Is Your Friend
While you may not want fat on certain areas of your body, when it comes to facial rejuvenation, fat is a good thing. Fat reduces the look of hollowness under the eyes (which exacerbates the appearance of dark circles) and creates a smooth eye-to-cheek transition.
If you have very thin skin or hollowness under the eyes, a fat transfer may be needed. Fat can be taken from a donor site, such as the belly, and injected into the lower eyelid. This will help minimize dark circles and shadowing, as well as fill in the grooves under the eyes and above the cheek.  Alternatively, dermal fillers such as JUVÉDERM® can be used after surgery to add volume under the eyes and maintain your results.
Recovery Time
Most people who have eyelid surgery recover in about 2 weeks. The American Society of Plastic Surgeons' website notes that initial healing may include swelling, bruising, irritation or dry eyes. These symptoms can usually be controlled with medication, cold compresses, and a lubricating eye ointment.
Benefits of Surgery
There are major benefits to having blepharoplasty, including;
Fewer lines and wrinkles
A more rested appearance
Reduced look of under-eye bags
Smoother skin
Diminished dark circles
The best part about blepharoplasty is that the results are long-lasting. Most people enjoy their new appearance for 10 to 15 years or more.
Nonsurgical Alternatives
There are ways to improve the appearance of under-eye bags without surgery, including dermal fillers, laser treatments, chemical peels, and skincare. Home remedies like using caffeinated tea bags under the eyes can help some, but don't expect significant improvements.
Knowing which treatment is right for you will depend on the cause of your eye bags as well as your goals and budget. Overall, though, if you are looking for a long-term solution, surgery is your best bet.