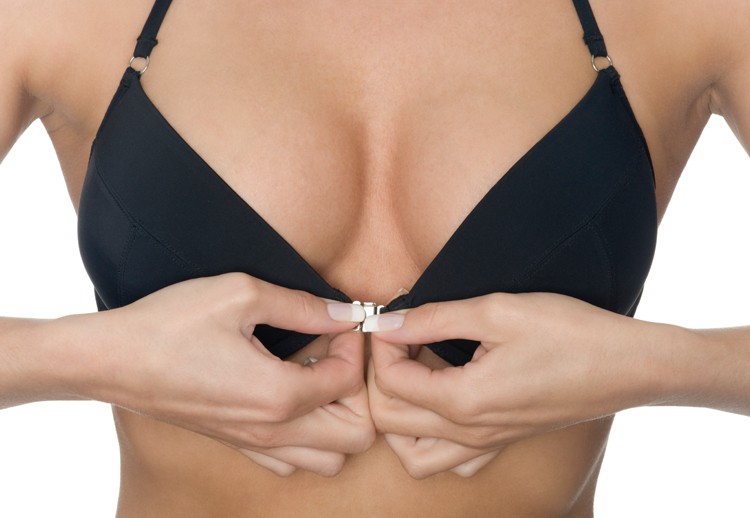 Over the course of a lifetime, your body can find itself in some extreme situations — and once you have breast implants, that means you'll be bringing them along. Many women are concerned about how well those breast implants hold up, but fear not: Today's saline and silicone implants are more advanced than ever.
Very Hot or Very Cold Weather
When it comes to fluctuations in temperature, the fact is that your implants can tolerate a wider range than the human body. The melting point of silicone is 200 degrees Celsius, for example.
In other words, if you're in a place where it's hot or cold enough to affect the integrity of your implants, it's also hot or cold enough for your body to be in serious trouble. That means the chilliest ski trips are perfectly safe, as are all those hours in the hot tubs or saunas of your spa dreams.
At 30,000 Feet
In flight, the air pressure is somewhat lower than it is on the ground (unless you happen to live in, say, the Alps). If you've ever brought a bag of chips on a plane, you've probably noticed that it appears to be ready to burst. That's because of the difference in pressure between the air inside the bag and the air in the cabin.
You might be tempted to think the same thing happens inside a breast implant, but thankfully it's nowhere near as dramatic. Breast implants do expand slightly (as do the cells in your own body), and some women have even reported feeling "strange sensations" after flying because of the gas molecules expanding between the implant and the breast pocket. That said, it's a rare phenomenon, and it doesn't affect your health in any way.
In a Car Crash
Even the sturdiest implants can't endure everything. Serious trauma to the chest can cause breast implants to rupture, it's not always easy to tell whether that's what has happened. This is particularly true with highly cohesive silicone gel implants, which retain their shape even when ruptured.
A good rule of thumb: If you've been in a car accident that's serious enough for the air bags to deploy, go and get an MRI to know for sure. In most cases, implants are not affected by air bags. Ruptures are more likely in cases where an implant is punctured by a sharp object, rather than evenly distributed pressure as with an air bag.

What Matters Most
The above examples illustrate just how safe breast implants are, but there are a couple things to keep in mind. First up: mammograms. Breast imaging centers are generally well-versed in the Eklund technique, which adjusts a normal mammography procedure to account for the breast tissue that may be obscured by implants. It's important to simply let the center know you have implants when scheduling the appointment.
The other thing that really matters with breast implants is giving the body sufficient time to heal before getting back to your daily activities. Dr. Robert L. Shenker, who performs breast augmentation surgery for women from Hamilton, Guelph, Waterloo, and other Toronto communities, advises that women take it easy for about a month, but says that it's fine to get back to even vigorous upper body exercises around the 6-week mark.
Overall, breast implants are pretty darn durable — and once they have a chance to heal, there's no reason to hold back from any of life's adventures.
---
You can be a Featured Doctor or Featured Company with Aesthetic Everything. Inquire by e-mailing vanessa@aestheticeverything.com.
This message brought to you by Beauty Wire Magazine, the e-magazine by Aesthetic Everything. If you would like your news or press release shared with the aesthetic industry, please submit your article HERE. If you would like to join our network of over 50,000 aesthetic professionals and over 1 million followers, please click HERE.