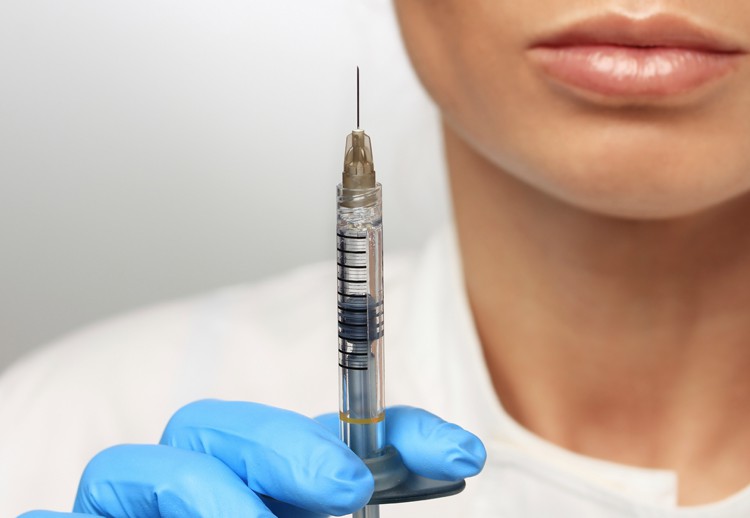 Each year, the American Society of Plastic Surgeons®, or ASPS, releases statistics that detail exactly which procedures Americans underwent during the previous year. Compiled from data provided by thousands of ASPS member surgeons throughout North America, these statistics provide valuable insights into who's having what — as well as trends that can help us predict the next big movement.
We Know What We Like
Although some procedures may see significant changes from year to year, the popularity of many old favorites tends to stay relatively the same. Take breast augmentation, for example. In 2015, the procedure saw just a 2% drop from the previous year. Although that 2% is something, it's still too soon to say whether that number is part of a larger trend. In fact, breast augmentation saw an incredible jump of 31% from 2000 to 2015, possibly due to silicone implants hitting the market in 2006.
Another reason breast augmentation may be a perennial favorite is that it's completely customizable. According to the breast augmentation page of Boston plastic surgeon Dr. Dax Guenther, today's patients can choose between incision locations, implant types, implant styles, and more.
Facelift surgery, another classic, also saw a 2% decrease in the same timeframe.
… But We're Not Afraid to Branch Out
On the other hand, we tend to welcome new procedures with open arms — once they prove their worth, of course. Botulinum toxin, which is best known as BOTOX®, although it goes by other names, too, has risen in popularity by a jaw-dropping 759% since its FDA approval in 2002. This seems to indicate that, while we may be creatures of habit, we love a treatment that promises to be "the next big thing."
Less Is More
Speaking of BOTOX, we love our nonsurgical treatments. Technically called "cosmetic minimally-invasive procedures" by the ASPS, this category encompasses injectables as well as cellulite treatments, laser resurfacing, and even procedures we normally associate with day spas, such as chemical peels.
In 2015, men and women alike underwent more than 14 million of these procedures, more than 8 times than the rate of surgical procedures.
There are a few different explanations for the incredible popularity of nonsurgical treatments, and the most obvious one is their simplicity. None of the procedures on the list requires general anesthesia, making them more accessible for people who may not be candidates for surgery. Injectables, peels, microdermabarasion, and other such procedures often don't require any downtime, which means that patients only need to take a nominal amount of time out of their daily lives to look great.
Although the concept of long-lasting results is certainly a selling point for plastic surgery, many people are actually drawn to the temporary fix offered by nonsurgical alternatives. Patients say they feel more free to experiment and "try on" potential results before committing to the real thing.
What's #Trending
Certain procedures are always at the top of the list — breast augmentation, liposuction, rhinoplasty — but there are several others that have risen hugely in popularity in the past few years.
The most obvious of these is the Brazilian butt lift. This procedure, which uses fat from elsewhere on the body to enhance the buttocks, rose an astonishing 28% from 2014 to 2015 alone. With certain celebrity motivators posting regular photos on social media of their extra-curvy rear ends, this is no surprise.
Other procedures that have seen big boosts in recent years include:
Arm lift: Many say this increase of 6% is inspired by first lady Michelle Obama's sleek look.
Breast lift: This procedure has seen advances in technique in recent years that make for shorter scars and better results. It saw a 7% increase last year.
Male breast reduction: More men than ever are headed to the plastic surgeon's office, with a 5% increase last year in this procedure that is designed to masculinize the chest.
Some of these trending procedures may stick around for several years to come, and some may just be the look of the moment. Only time will tell what's on the plastic surgery horizon.
---
You can be a Featured Doctor or Featured Company with Aesthetic Everything. Inquire by e-mailing vanessa@aestheticeverything.com.
This message brought to you by Beauty Wire, the new magazine from Aesthetic Everything, and Aesthetic Agency. If you would like your news shared with the aesthetic industry, please submit your article HERE.