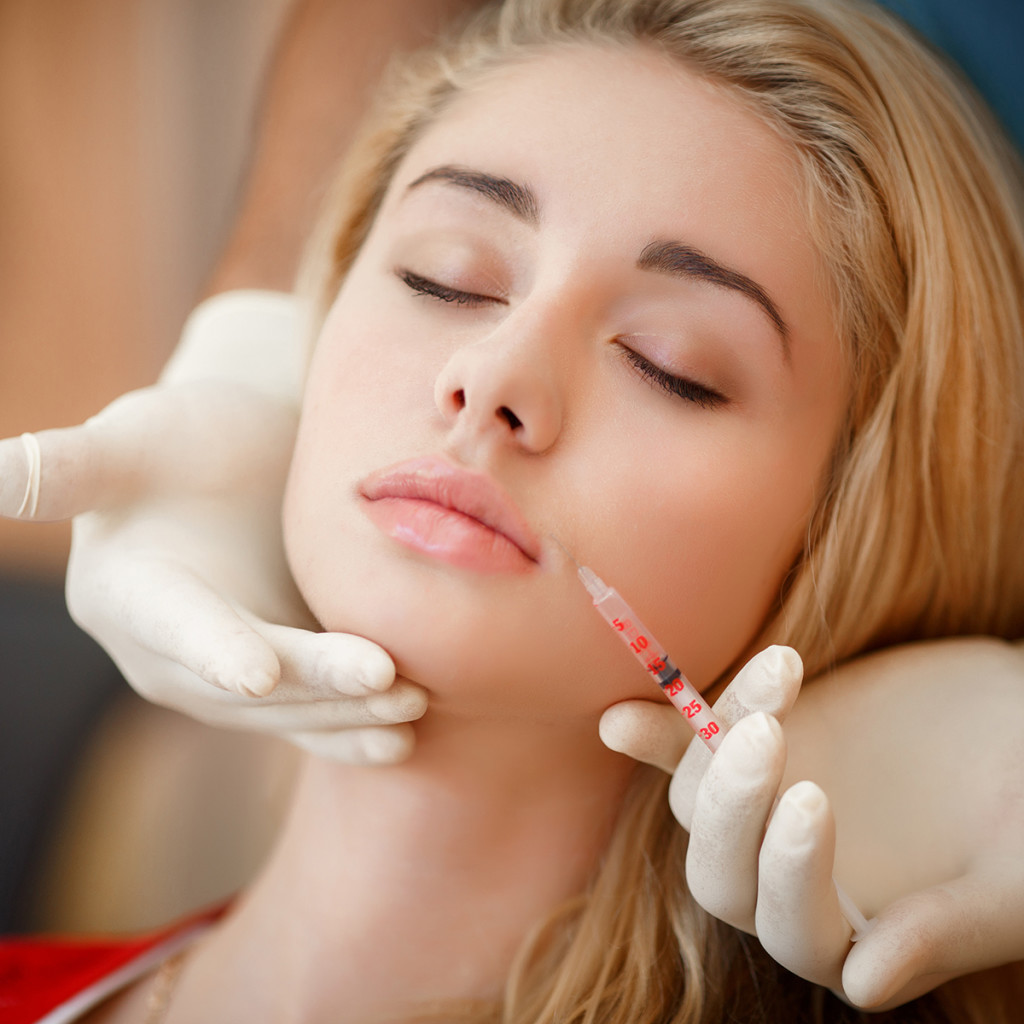 BOTOX Cosmetic has established itself as one of the country's best-loved aesthetic treatments. Its remarkable effectiveness and noteworthy safety record have made it a favorite wrinkle treatment for men and women alike. But when it comes to improving your skin, BOTOX often works best when paired with other treatments.
According to the website of the Dallas Center for Dermatology and Aesthetics, a dermatology practice that offers BOTOX to Greater Dallas, the product is often combined with injectable fillers, laser resurfacing, and chemical peels. Here, we'll break down each treatment to help explain why they work so well with this powerful injectable.
Injectable Fillers
A classic complement to BOTOX Cosmetic, injectable fillers take only moments to administer and can be almost endlessly customized to suit your needs. However, because both BOTOX and fillers remedy wrinkles with injections, many people are confused about what differentiates them from each other.
The active ingredient in BOTOX, onabotulinumtoxinA, actually relaxes the muscles, ensuring that the lines and crinkles that develop when you squint or frown don't have the opportunity to appear. This quality makes BOTOX especially adept at treating concerns such as crow's feet and forehead lines, which are kinds of "dynamic wrinkles." These wrinkles are primarily formed by repeated muscle movements.
On the other hand, fillers use various active ingredients — often hyaluronic acid, a naturally occurring substance found in our skin — to physically plump wrinkles from within. They aren't technically a drug, because they don't actively do anything to tissues other than "fill in" the skin, as their name implies. Fillers are better for wrinkles that aren't caused by muscle movement, such as the lines running from the corners of the nose to the mouth.
Because they work in different ways, BOTOX and fillers are often administered during the same session in a procedure that's sometimes called a "liquid facelift." An experienced injector can treat your specific areas of concern with customized precision that's unique to injectables.
Laser Resurfacing
While BOTOX Cosmetic reduces the appearance of the dynamic wrinkles that form on the upper face, laser resurfacing improves the skin's overall quality for an attractive, healthy-looking glow that perfectly complements your smoother brow.
"Laser resurfacing" is a general term that encompasses many different types of treatments. Today's cosmetic lasers come in a variety of wavelengths and strengths to treat many different issues, from specific concerns, such as scars, to more widespread dullness or textural irregularities.
The general concept behind lasers is simple: The devices use powerful light energy to heat your skin and stimulate it to heal itself with an overproduction of collagen and other substances that support skin. Although powerful ablative lasers often require some degree of downtime, many non-ablative and fractional lasers allow you to return to your usual activities immediately while your skin regenerates and develops a beautiful radiance.
Laser resurfacing can bring out your skin's natural glow while BOTOX Cosmetic reduces stubborn lines for an all-over improvement that you can enjoy almost effortlessly.
Chemical Peels
Another option for improving skin's tone and texture, chemical peels use chemical exfoliants such as alpha-hydroxy acids to slough away outer, damaged layers of skin to reveal the soft, new skin beneath. Peels come in various formulations to give each patient a completely customized experience, from gentle, more superficial peels to deeper peels that often require a few days of downtime.
Although chemical peels and laser resurfacing are similar, they're 2 very different treatments. Prior to undergoing any sort of skincare procedure, it's important to consult with an experienced dermatologist who can help you decide which approach is right for you.
Like laser resurfacing, chemical peels work well with BOTOX Cosmetic because they create a more general improvement in skin while BOTOX injections target specific wrinkles. When combined, these 2 treatments create a completely personalized improvement that you'll enjoy for months.
dd
You can be a Featured Doctor or Featured Company with Aesthetic Everything. Inquire by e-mailing vanessa@aestheticeverything.com.
This message brought to you by Beauty Wire, the new magazine from Aesthetic Everything, and Aesthetic Agency. If you would like your news shared with the aesthetic industry, please request a quote from Vanessa.