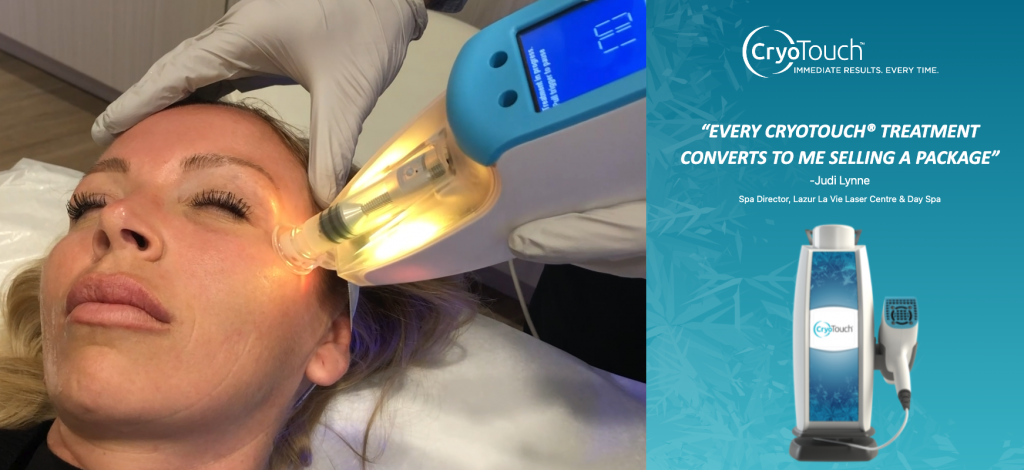 Topical Carboxy Delivery for Skin Rejuvenation and
Post-Treatment Care Now Available to Medical Spas
CryoTouch®MD combines targeted serums delivered by carbon dioxide generating immediate results
January 31, 2023, Easton, PA – Medical Spas can now offer CryoTouch®MD, an advanced delivery system using topical carboxy technology to deliver a wide range of benefits. This new treatment can help clients reduce redness, post-treatment pain and rejuvenate skin in a standalone treatment.
"CryoTouch®MD is a revolutionary treatment that utilizes the delivery of targeted formulas in combination with carbon dioxide which has been used for decades to help increase localized circulation," said Sam Niedbala, Ph.D., and CEO of CryoConcepts, LP. "The CryoTouch® is a platform technology that allows delivery of a variety of formulas in any Med Spa. CryoTouch® takes advantage of the benefits of topically delivered carbon dioxide in combination with formulas designed to address a variety of patient's aesthetic needs. "
When using CryoTouch®, formulas come in prefilled cartridges that are inserted into a handheld dispenser. The tip of the serum cartridge is placed on the patient's skin and a series of rapid, gentle, freeze pulses is applied. This approach allows for quicker absorption, deeper penetration, and faster results. Current serums include Rapid Restore MD for pain and redness reduction post-treatment, Rejuvenate MD for toning, lifting and wrinkle reduction, and other serums for rapid hydration and skin brightness.
The company will also introduce a novel application for hair restoration in early 2023. CryoConcepts has teamed up with TrichoCyte LLC, the developers of an all-natural non-invasive hair restoration treatment. A recent clinical trial has shown the new protocol using CryoTouch®MD to deliver the TrichoCyte® activation serum generates significant hair growth in as little as 60 days.
Medical Spa clients will be able to take advantage of the exciting benefits associated with CryoTouch®MD in early 2023. CryoConcepts will be introducing the unit at the upcoming MedSpa Show at the Wynn in Las Vegas, February 2-5.
About CryoConcepts, LP
CryoConcepts, LP is the world leader in portable cryosurgery with products targeting the Aesthetics, General Practice, and Veterinary markets. Headquartered in Easton, PA, the company sells products in over 40 countries. For more information, please visit www.cryoconcepts.com