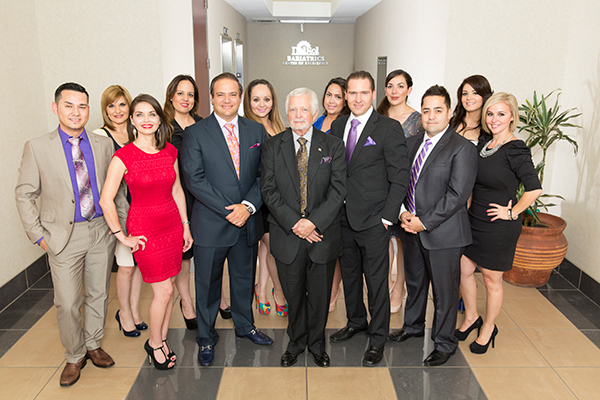 Dr. Frank Agullo Named A 2015 Top 10 Aesthetic Doctor In The Country
In addition to this honor, Dr. Agullo has also been named a RealSelf.com Top Doctor, a Texas Super Doctor Rising Star, and a Castle Connolly Top Doctor.
El Paso, Texas – November X, 2015 – Board certified plastic surgeon Frank Agullo, MD, FACS, and founder of Southwest Plastic Surgery practice, was announced as a 2015 Top 10 Aesthetic Doctor in the country by Aesthetic Everything (www.aestheticeverything.com). This prestigious recognition is yet another accolade in the plastic surgeon's illustrious career.
In addition to being named a Top 10 Aesthetic Doctor in the country, Dr. Agullo was also named a 2015 Top 10 Hair Restoration Surgeon. Southwest Plastic Surgery was named a 2015 Top 10 Cosmetic Center.
Previous honors include being named a RealSelf.com Top Doctor, a Texas Super Doctors Rising Star, and a Plastic Surgery Practice Best of 2013 Plastic and Cosmetic Surgeons.
"I'm so honored that Aesthetic Everything recognized me as a Top Aesthetic Doctor in multiple categories," says Dr. Agullo. "I've devoted my career to helping patients achieve their aesthetic goals; to have my peers recognize me for my dedication to professional excellence is exciting and humbling."
Aesthetic Everything is a social networking platform for members of the aesthetics industry. To compile their Top 10 lists, Aesthetic Everything conducts site polls and collects feedback from other professionals and patients within specific geographical areas. These Top 10 lists reflect cosmetic surgeons with a high degree of professional achievement and peer-and-patient recognition.
Dr. Agullo is a board certified plastic surgeon based in El Paso, Texas; his plastic surgery practice – Southwest Plastic Surgery (http://www.swplasticsurgery.com/) – covers both reconstructive and cosmetic fields. Dr. Agullo holds the title of Clinical Associate Professor of Plastic Surgery at the Texas Tech University Health Sciences Center, Paul L. Foster School of Medicine as well as Affiliate Professor at the University of Texas at El Paso. His private practice is primarily based at Southwest Plastic Surgery.
He is a Fellow of the American College of Surgeons and member of the American Society of Plastic Surgery as well as the International Society of Aesthetic Plastic Surgery and International Society of Hair Restoration Surgery.
To learn more about Dr. Agullo or to schedule a consultation at Southwest Plastic Surgery, visit http://www.agulloplasticsurgery.com/.
dd
About Dr. Agullo
Francisco Agullo, MD, is certified by the American Board of Plastic Surgery and the American Board of Surgery. As a plastic surgeon, he serves the cosmetic needs of West Texas, New Mexico, and Northern Mexico. Dr. Frank Agullo graduated from the world famous Mayo Clinic in Rochester, Minnesota, and he stays current in all of the latest aesthetics procedures and technologies. Dr. Agullo also holds the position of clinical assistant professor at Texas Tech University.
dd
You can be a Featured Doctor or Featured Company with Aesthetic Everything. Inquire by e-mailingvanessa@aestheticeverything.com.
This message brought to you by Beauty Wire, the new magazine from Aesthetic Everything, and Aesthetic Agency. If you would like your news shared with the aesthetic industry, please request a quote from Vanessa.