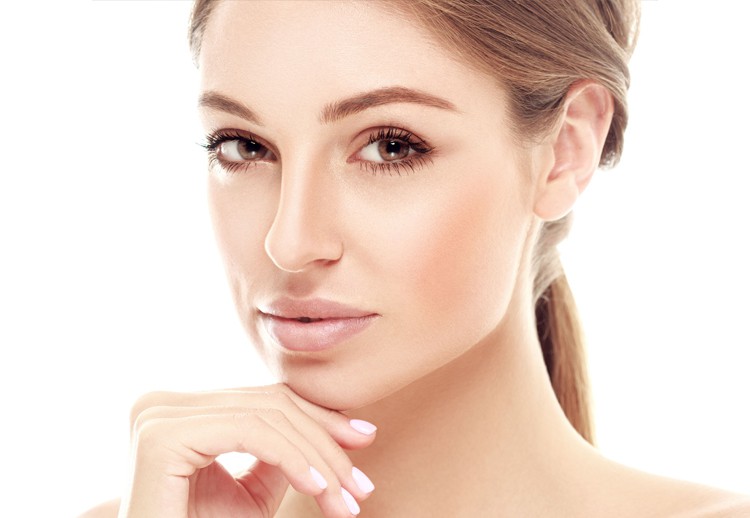 The good old nose job has taken many forms over the past few decades, evolving in time with our changing aesthetic preferences and the latest surgical techniques. Although the popularity of rhinoplasty endures year after year, most of us still have questions about the nitty-gritty details of this surgery. Here, take a look at some of the most interesting nose job questions, as well as their surprising answers.
What's the deal with nasal packing?
If you know someone who's undergone rhinoplasty, you've probably heard stories about the uncomfortable post-op gauzefest that is nasal packing. Packing the nose involves literally "packing" absorbent cotton or gauze deep into the nasal cavity. It's then removed at a follow-up appointment. The process is unglamorous — and uncomfortable. Happily, nasal packing isn't nearly as common as some horror stories would have you believe, and many rhinoplasty surgeons, such as Orlando's Dr. Edward Gross, don't use it at all anymore. Originally, nasal packing was used to prevent bleeding and drainage from the nose after surgery. However, the techniques used today are far more refined and don't generate nearly as much bleeding and swelling as earlier versions of the surgery.
Does it really take an entire year to see your results?
Technically, yes — but don't let that deter you. Although it can take up to a year for the deeper structures of your nose to settle into their final positions, you'll see a big difference in its overall shape as soon as your doctor removes your dressings. The nose is a complex structure, so it needs time to completely bounce back. However, this procedure is extraordinarily gradual and you likely won't notice any big changes day to day. A general rule of thumb is that about 80% of the swelling will fade in the first 2 to 3 weeks, with the rest slowly following.
How much does it hurt?
Thanks to the magic of medicine, recuperation after rhinoplasty is actually far less painful than most people predict. However, the physical restrictions can be uncomfortable. You'll need to sleep with your head upright for several days after surgery, and your nose will feel pretty congested, even without packing. And "resting at home" can sound a lot more appealing than it actually is, especially after 3 or 4 days of Netflix binging. However, it's crucial to follow your doctor's instructions. Pushing yourself to get back to your usual activities too early can affect your results and potentially lead to complications. Patience is key in the postoperative phase.
Can I get similar results without surgery?
It depends on the results you want. Although nonsurgical rhinoplasty may sound too good to be true, injectable fillers have made this a viable approach for some people. With a 96% "worth it" rating on RealSelf.com, nonsurgical rhinoplasty can treat many of the most common aesthetic complaints without the recuperation associated with surgery. Typically, this approach is best for patients who wish to "smooth out" bumps and humps on the nasal bridge. It's not appropriate for more significant structural changes. One caveat, however: The results are temporary. Although different fillers last for different lengths of time, only surgery can create results that are truly permanent.