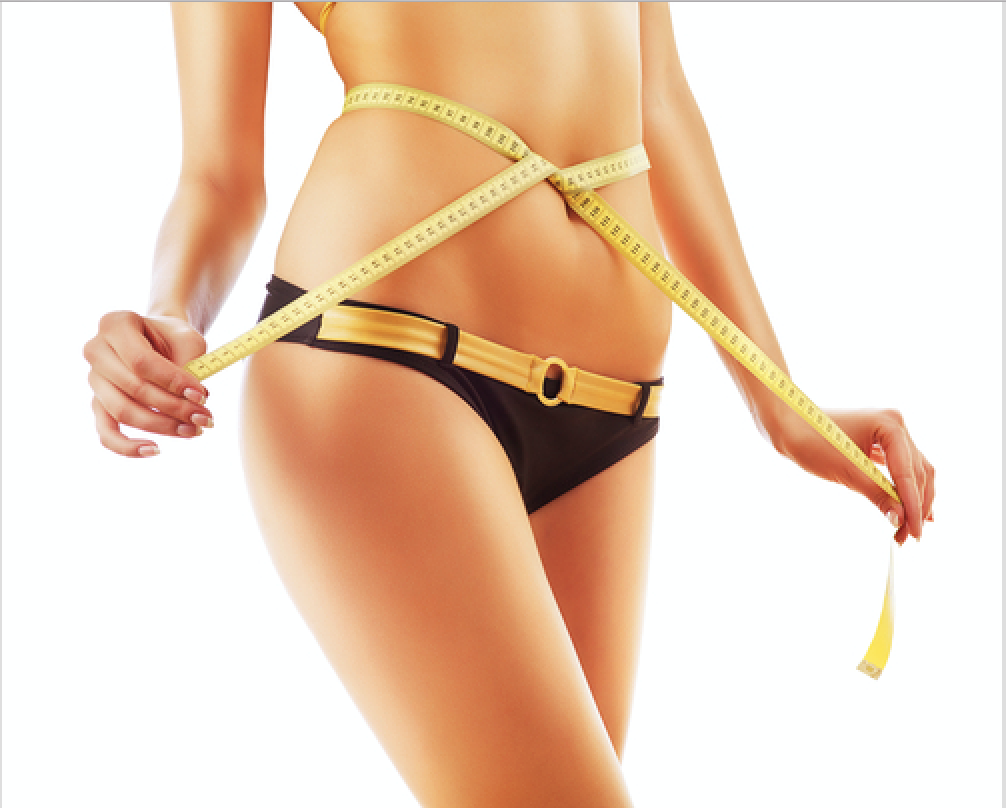 By Steven Weiner, MD
Coolsculpting ushered in the era of non invasive fat reduction in 2009. Who would ever have believed that a one hour procedure could remove fat permanently, without incisions? Coolsculpting can produce reliable fat loss of approximately 20-25% with no downtime and minimal risk. It is clearly the market leader with over 2 million treatments. For a long time, Coolsculpting stood without competition, but over the past couple years, formidable competition has been developed. The differences between Coolsculpting and Vanquish ME will be elaborated below.
Research has found that a fat cell's survival is sensitive to both heat and cold. Coolsculpting takes advantage of cooling the fat tissue to a temperature that is safe for all other structures such as nerves, muscles, and skin. After the Coolsculpting treatment, the fat cells gradually die in a process called apoptosis over the next 6-8 weeks. Subsequent treatments in the same areas yield even better results.
Vanquish ME uses radiofrequency technology to heat up the fat tissue to a point where the fat cells undergo apoptosis as well. The more treatments an individual has, the better the outcomes will be.
From a cursory perspective, it appears that these technologies are interchangeable, but that is definitely not the case. These are where they differ:
One of the major differences between these 2 technologies is that Coolsculpting requires pinchable fat that can be suctioned into the handpiece. This is a major downside to this technology because patients that have fat that can't be drawn into the handpiece, can't be treated. On the other hand, Vanquish ME can treat all patients. This includes the moderate to severe obese patient, who is not a candidate for the Coolsculpting.
The treatment area of Vanquish ME is significantly larger than with a Coolsculpting application. This is important because there have been cases of Coolsculpting treatments leading to demarcations between the treated areas. Correction of this problem is difficult, and might require liposuction. This has not been found to occur with Vanquish ME due to the large treatment areas, multiple sessions, and feathering that occurs on the edges of the area treated.
Coolsculpting has been advocated for patients with BMI's (body mass index) below 30. This limits the procedure to those patients which are mildly overweight. On the other hand, Vanquish ME can be performed on all body types. The problem with treating the higher BMI patient's with Coolsculpting is that they are at higher risk to have the indentations and demarcations then the lower BMI patients.
Radiofrequency has long been used to help tighten skin. The heat causes collagen stimulation and remodeling. An advantage of the Vanquish ME over Coolsculpting is it's ability to cause some skin contraction.
Potential side effects of Coolsculpting have been shown to be numbness, bruising, prolonged pain, and paradoxical fat enlargement. The potential side effects from Vanquish has only been superficial skin burns, but that risk has been minimized with changes in the administration of the treatments.
The areas treatable with the technologies are:
Abdomen and Flanks:  Coolsculpting needs at least 4 different applications to treat abdomen and flanks (4 hours). This can be performed in one treatment with the Vanquish ME, but will require 4-6 visits (about 4-5 hours).
Inner and Outer Thighs: Coolsculpting 2 different applications each leg vs Vanquish ME's one each leg but 4-6 treatments
Chin, Gynecomastia, Bra Fat: Only treatable with Coolsculpting
Arms ("batwings"): Treatable with both technologies
Zimmer's Z Wave has been shown to increase the fat destruction after use of both the Vanquish ME and Coolsculpting. Studies have shown an average increase of about 68% fat loss (up to 100%) when the Z Wave is used. The Z Wave is a painless 5 minute procedure that is performed at the conclusion of the treatment. Technically, the Z Wave is described as "Radial Pulse Therapy (RPT)", which causes a shock wave to go thru the fat. It pushes fat cells that are "undecided" as to whether they are going to survive the fat destroying treatment over the edge, leading to a more effective treatment.
Both Vanquish ME and Coolsculpting have proven technologies that treat unwanted fat permanently using noninvasive techniques. Coolsculpting can be used to treat some areas that Vanquish can not. Coolsculpting has more side effects, albeit usually minor. The clear winner for the larger patient is the Vanquish ME for its ability to treat larger surface areas without the risk of lines of demarcation or indentations. Patients with loose skin will be better served with the Vanquish ME.
---
 FOLLOW US
Blog: https://stevenfweinermd.wordpress.com/
YouTube: http://www.youtube.com/user/StevenFWeinerFacial
Website: http://www.theclinique.net
Facebook: http://www.facebook.com/TheAestheticClinique/
---
View the original article: https://www.linkedin.com/pulse/vanquish-me-vs-coolsculpting-fat-reduction-steven-weiner-md?trk=prof-post
---
This message brought to you by Beauty Wire, the new magazine from Aesthetic Everything, and Aesthetic Agency. If you would like your news shared with the aesthetic industry, please request a quote from Vanessa.